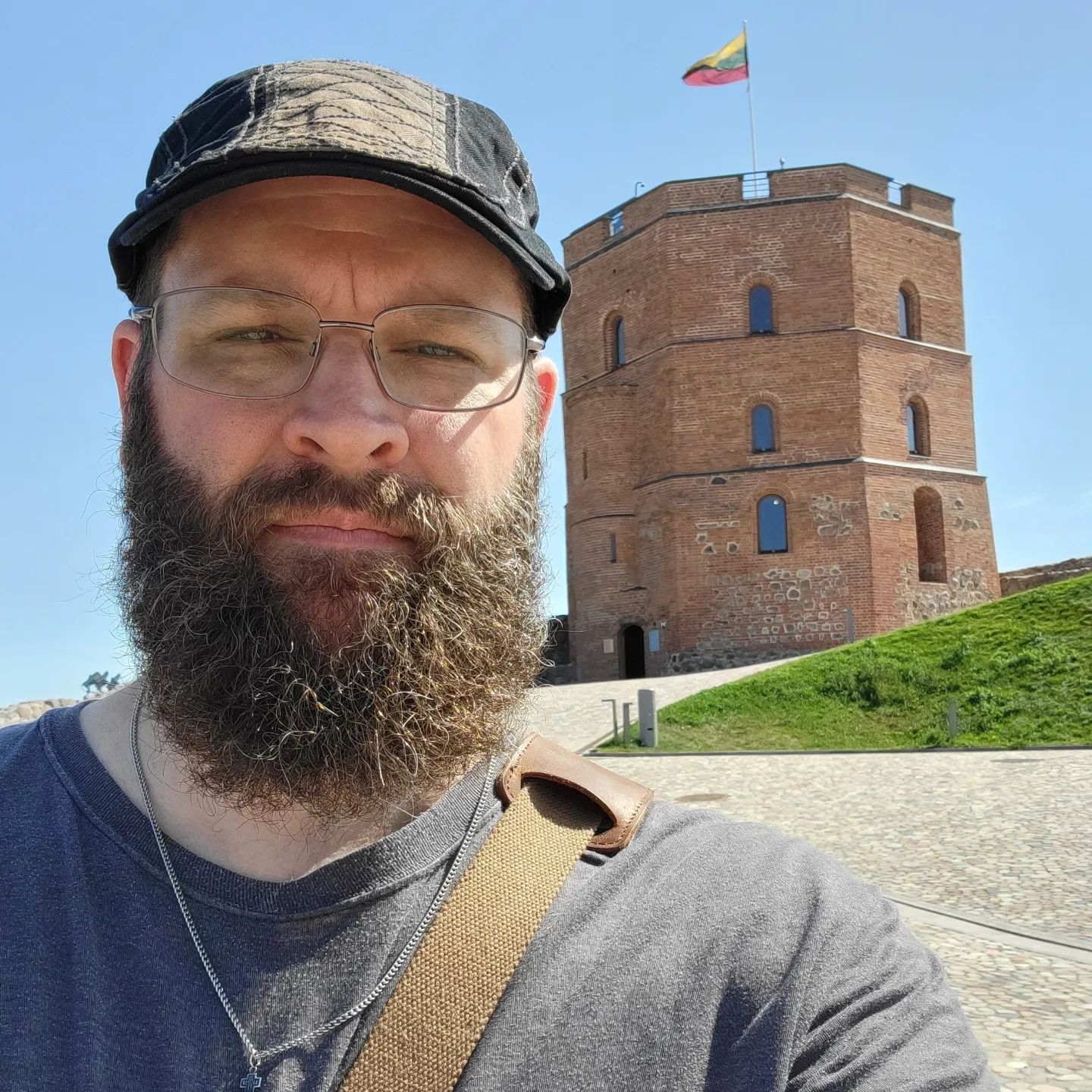 I am ecstatic — yes, actually ecstatic — to announce the release of the first episode of my new documentary podcast series The Wolf and the Cross: An Orthodox Christian Pilgrimage in Lithuania, which I am creating along with my friend and collaborator Richard Rohlin.
In August 2022 we made a pilgrimage to the Baltic country of Lithuania, and in this documentary we'll be telling the centuries-long story of the Church there, learning its legends, meeting its saints, and encountering the people bringing the gospel to their own people. This long-form documentary features interviews, music, and storytelling that will take you on a journey into this little-known land that stands at the crossroads of east and west.
Being of Lithuanian ancestry myself, this has been an extremely personal project for me — not just the trip of a lifetime but story-telling to match.
I hope you'll join us on this epic voyage into a fascinating land virtually unknown to most of us, the last pagan nation in Europe and once its largest country, whose history made a permanent impact on the story of the world and whose saints will inspire us.
Give it a listen, and you'll hear a level of production value — narration, interviews, voice actors, ambient music, sound effects, Lithuanian folk and liturgical music, etc. — that is, I believe, unmatched in English-language Orthodox podcasting and will establish a new standard for high quality Orthodox Christian story-telling. Much of this production value comes from our talented and skilled producer Fr. David Hyatt.
We are loving making this. We are planning for 9 main episodes (released about once a month) as well as some bonuses in addition. By the time we get to the end, you will have a strong knowledge of the history of Lithuania and the journey of Orthodox Christianity in that land as a minority faith, and how all this can inspire us in the English-speaking Orthodox world.
It's going to be a remarkable ride.
You can listen to the trailer and Episode 1 now. Find it on the AFR app or your favorite podcast app.