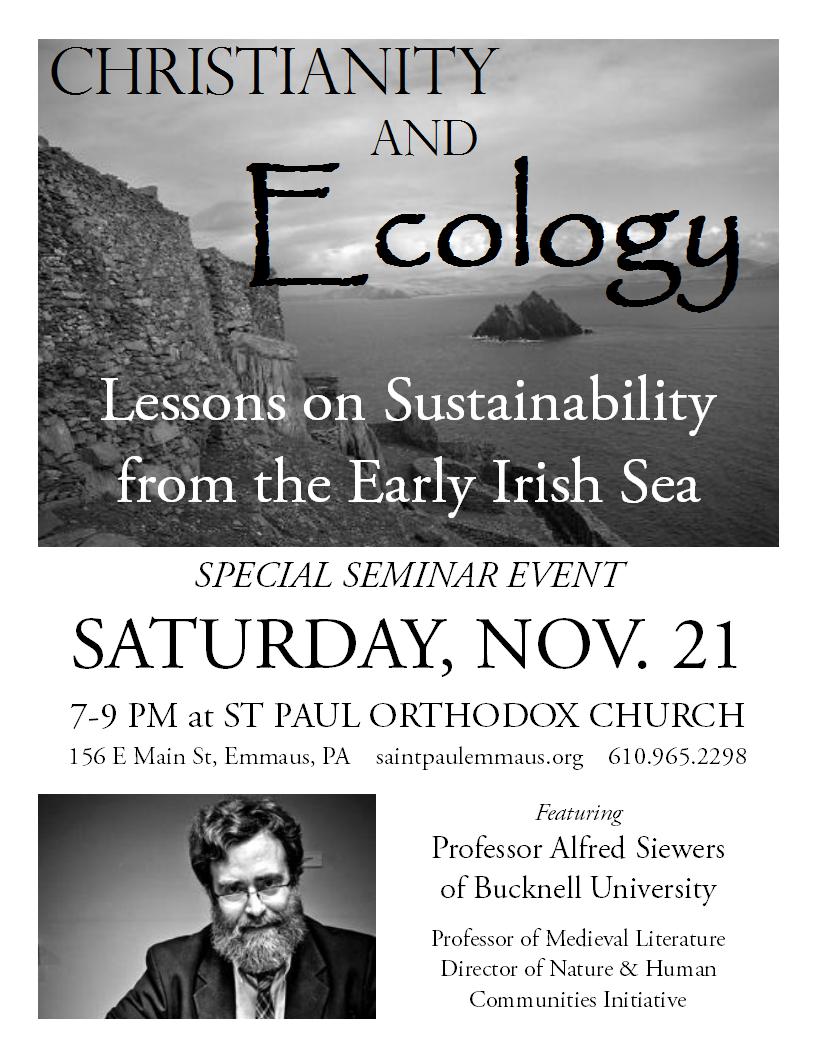 A fascinating event held recently at St. Paul's was this seminar and discussion led by Prof. Alfred Siewers of Bucknell University in Lewisburg, Pennsylvania (referenced in this previous post). You can now listen to both parts of the recording made of the seminar via Ancient Faith Radio:
Part One—the bulk of the seminar, introduced by your host, in which I warble on a bit about my 2001 pilgrimage in the British Isles. Prof. Siewers gives a fascinating talk about Irish Christian monasticism and how it lived in terms of ecology ("the story of home").
Part Two—the question and answer session, featuring both Prof. Siewers and your humble servant.
Interested parties can also download Prof. Siewers's handout here.