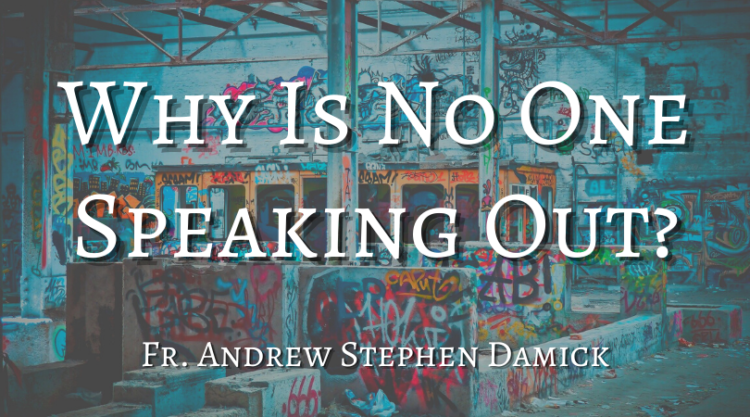 Horrors are happening everywhere, all over the world. So many say: Sin is increasing. Sexual immorality is increasing. Oppression is increasing. Persecution is increasing. Heresy is increasing. Public violence is increasing. Poverty is increasing.
In response is a refrain we see over and over: Why is no one speaking out?
I recently got asked this question about Ancient Faith Ministries, especially regarding the question of abortion. Included was the question of why I myself am silent on abortion. Here is my response (with a little editing and expansion for publication here):
Social media and the Internet in general are a weird beast. I have been accused of never speaking out about any kind of Orthodox moral issues, yet a simple Google search reveals I have posted about this kind of thing numerous times. Even if you take just the issue of abortion, I've addressed it over and over and over and over and over and over and over and over.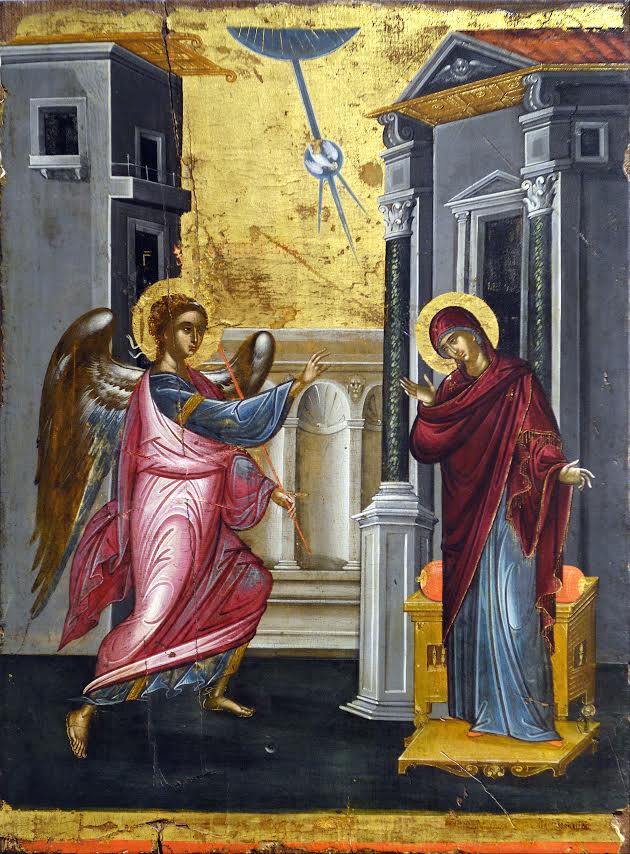 You won't find it on the Internet, but for over a decade when I was a pastor, I led my parish in supporting a local crisis pregnancy center with money, supplies, clothing, volunteering, etc., by encouraging their attendance at the center's fundraisers, by going myself multiple times, by speaking there publicly, by donating monthly myself, etc. I have participated in the March for Life in Washington DC and in a pro-life street demonstration in Allentown (the city next door to Emmaus where I live), where I carried an icon of the Annunciation and explained to everyone who asked me about it about why proper Christology means you can never support abortion. I have taught my children about it and preached sermons about it.
I also composed a prayer for the sanctity of unborn life, which I prayed at a fundraiser for that crisis pregnancy center and which I'm going to be recording again soon for another event of theirs. I say this not to boast but to show you where my heart is on this issue. I am on the record on this, very publicly and also privately. Anyone who says that I am in favor of abortion is simply misled or lying himself.
How is it possible that I've written about this over and over, put body and money where my mouth is on this, and yet someone might think I am avoiding the subject or even secretly in favor of the horror of abortion? Or, more broadly, how can someone think that AFM is ignoring this or even in favor?
It's mostly just the way that information gets to us these days. No one can take in everything that is published online, not even everything just AFM publishes. We post 30+ podcast episodes a week, plus probably half as many blog posts. In a given year, we're publishing 15+ books now. Is anyone listening to and reading all of this? No, it's just not possible, even if they dedicated themselves exclusively to AFM's media output.
But overwhelming evidence that AFM is producing and hosting content on the Orthodox teaching on moral issues is just a short search away if someone wants it.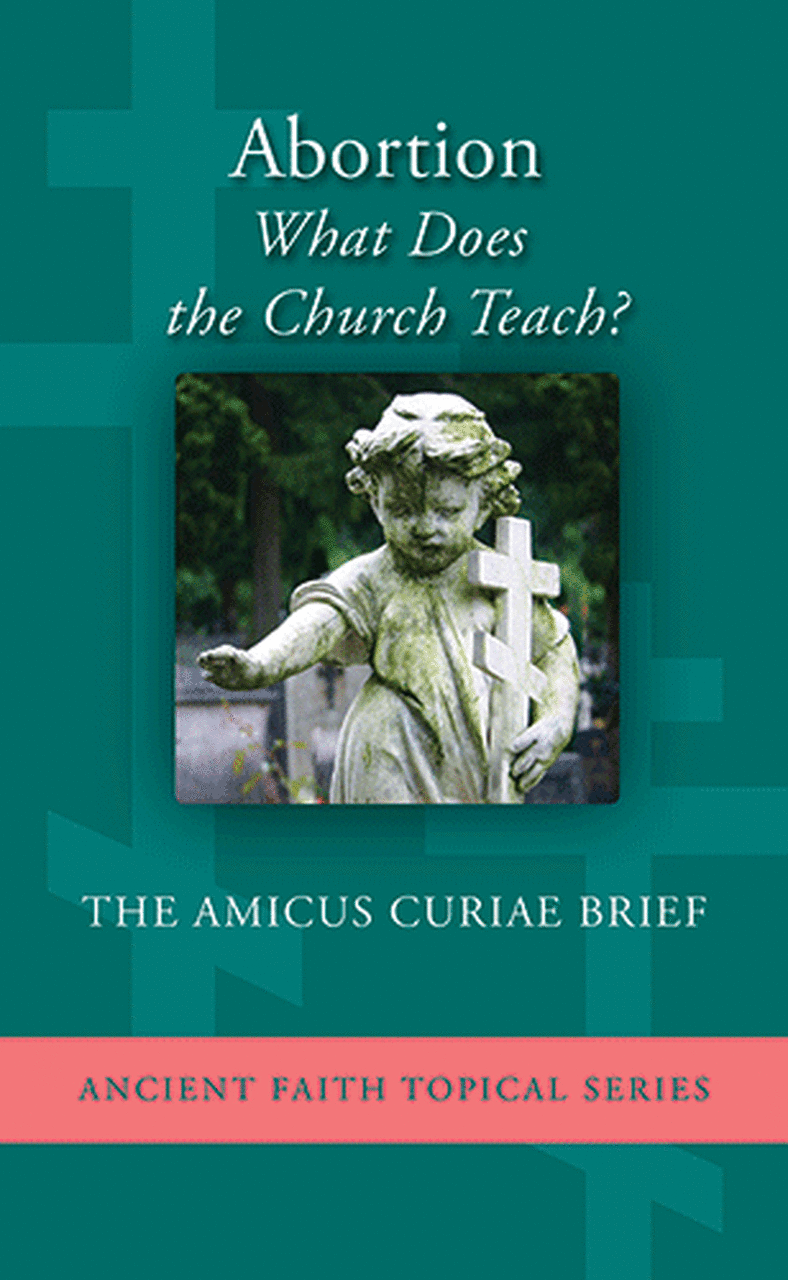 Here is a small sample just to give you a sense of what I mean:
Now, not every one of those hits is a new article, post, or podcast (there is a lot of cross-referencing, plus there are a few dead links there as with any website), but the point is that we are addressing these issues over and over, and a simple search proves that. The fact that someone isn't seeing it means simply that whatever curated set of feeds that they happen to watch online — determined for them by Facebook, Google, Twitter, etc. — isn't picking this stuff up, but it also means that they're not taking the time to look.
Yet the evidence is overwhelmingly there for anyone who will look. That people aren't looking and yet make accusations anyway is not something we can control, but I would suggest that for whatever reason they are a victim of gossip and rumors rather than looking for the truth.
Contributors to Ancient Faith Ministries are speaking over and over again about major moral issues of our day. If someone isn't listening, I can't make them listen. But I hope they won't make the mistake of claiming that we're not saying anything, because the truth is really very easy to find.
So is it really the case that no one is speaking out about whatever issue is on your mind? That is almost certainly not the case. Not everyone is going to speak out about every issue in every place, and it's not reasonable to expect them to do that. It's okay for people to specialize in particular issues and/or to mention them in contexts that make sense to them. But it turns out that for almost every issue that is out there, someone is speaking out, and for the various hot moral issues of our day, there is a good chance that someone contributing to AFM is or has been speaking out about it.
I said all this not to defend AFM in particular, but rather just to say that, if it feels to me like no one is speaking out, what is probably more likely is that I am actually just not where they're speaking, or I'm not listening.
All that said, it's also important to realize and to accept that no one person or even ministry can be the end-all, be-all for what the Church does, including its teaching. The main place we're being formed in the teaching of the Church is in our parishes, and even our parish priests and catechists have their limits and specializations. That is okay, and it is to be expected, and we should trust God that He is Himself teaching and not think that the Church is under threat because we don't happen to hear something ourselves.
Also, it's not actually true that all the evils (and more) that I mentioned above are really increasing everywhere. In some places (and sometimes all over the world), some of them actually are decreasing. Some things have been getting better for years. Some are definitely getting worse. But we can become so married to decline narratives that we are blinded even to good things happening in the world, and I think this is part of why the "no one is speaking out" feeling can be so strong.
In the end, to me, if someone has a strong desire to see the Church's teaching better-known among the Orthodox and in the broader culture, the best response is: Here am I, Lord. Send me. And then get the formation and the training needed to be that person. If you can't do that, I understand, but find the people who are doing that, and support them. With modern technology, finding those people is the easiest it has ever been. Everything is given for our own repentance. Let's use it.