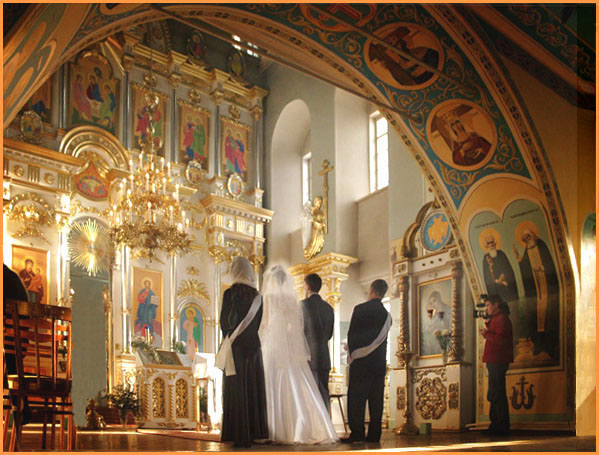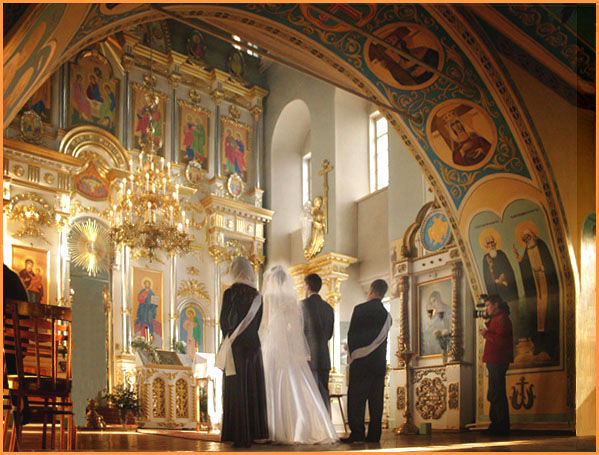 Relevant to several recent postings here on same-sex marriage is this May 2012 piece from the Roads From Emmaus weblog. It is mainly a clearinghouse of links to other resources on the position of same-sex marriage in the history of Christianity. It has been slightly edited for this publication.
There have been several postings online in the past few days of various articles claiming that the Christian Church at some period in history formerly sanctioned same-sex weddings and treated them just like marriages between a single man and a single woman, based mainly on the work of the late John Boswell. Someone even posted one of those articles in the comments section of my previous post. The one making the most rounds is called When Same-Sex Marriage Was a Christian Rite. These articles are served up as "gotchas" to unsuspecting Christians who were under the impression that Christian history is pretty unanimous about what Christian marriage is about. (Spoiler: Their impression is correct.)
Mind you, someone may reject the Church's historic teaching on marriage. But there really are no legs to stand on when it comes to the claim that the Church used to teach that marriage could also be between two men or two women (or any other combination). (And note here that I mean the historic Church, which is Orthodoxy. But this would also include almost all churches that are more than about 100 years old.)
Anyway, there are numerous articles which thoroughly debunk Boswell's work. His fellow historians didn't take it seriously, and neither should you. The only people who do (and I really am not making this up) are those who either don't know better or quite desperately want him to be right. Boswell himself was gay and the founder of the Lesbian and Gay Studies Center at Yale. He died of AIDS-related complications in 1994 at the age of 47. He was also a convert to Roman Catholicism from the Episcopal Church (despite his much greater similarity with the latter on sexual morality).
Anyway, the point of this post is not to invite debate (because for me, the matter really is settled, and there are a quadra-gazillion other places to debate these questions), but rather to point out some of the several places online where one can read refutations of Boswell's work, far better than anything I could put together. The slams, as they say, are already quite dunked.
I would be remiss if I didn't note that I found some of these links at the excellent Mystagogy weblog's recent post on this subject.
If readers find other pieces offering up similar debunkings, feel free to send me the links, and I'll add them here.
Again, just to be clear: I don't hate homosexuals or people whose politics would have homosexual marriage enshrined and enforced as a civil right by the state. I also don't hate people who reject Orthodox Christian teaching. The point of this post is to point you to some information debunking the claim that the Church has not always taught that same-sex attraction is a temptation that has to be struggled against and repented of when indulged. I also do not believe that those who act on that temptation are worse sinners than I am.
Oh, and this bit is pretty good when it comes to laying out a clear sense of what it means to be a Christian who believes in traditional Christian morality and isn't going around hating people who don't or who fail to live up to what they do believe in.