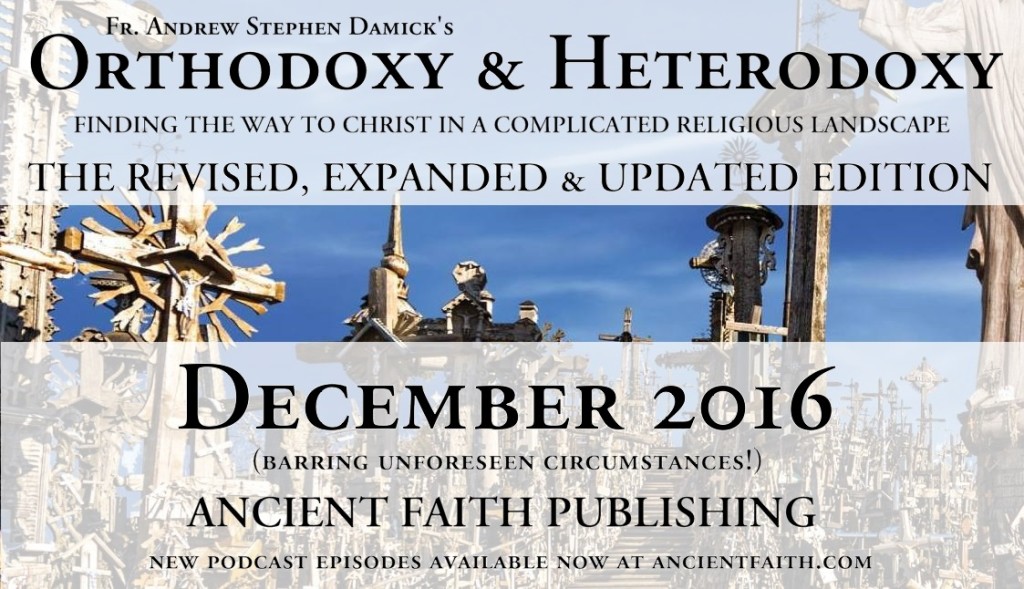 And here's the answer to the question that gets asked of me nearly every day now:
God willing, Ancient Faith Publishing will release the revised, expanded and updated edition of Orthodoxy & Heterodoxy in December 2016.
What's new? Besides being more than 50% larger and also being retooled to speak not only to the Orthodox but also the non-Orthodox, here are some highlights:
Revised, corrected, expanded and updated information about nearly every religious group included
A new chapter on Pentecostalism (including the Charismatic movement, Third Wave Pentecostalism, the Word-Faith movement, and the Prosperity Gospel)
New groups and movements added to the chapters on Evangelicalism/Revivalism, Non-Mainstream Christians, and Non-Christians
An epilogue discussing inter-Christian and inter-religious relations
An appendix with my own story of how I became an Orthodox Christian
I'm excited for this and am very happy with how it's shaping up. This will be a better book in nearly every way.