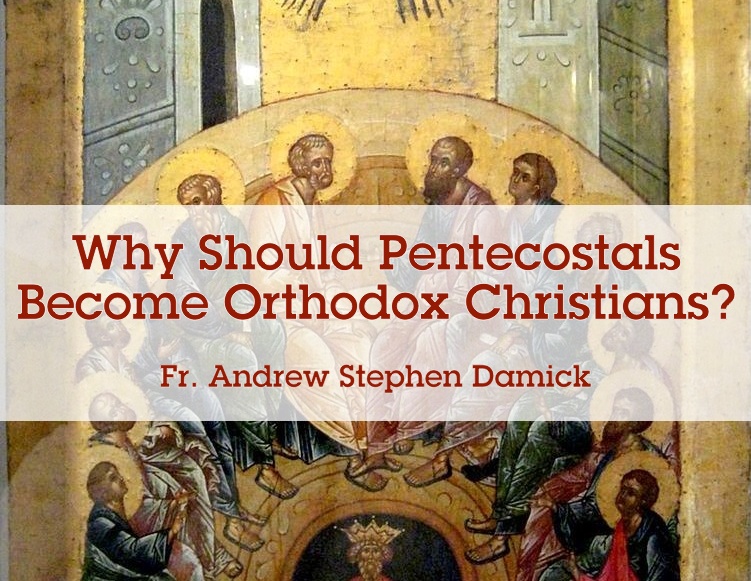 The following is adapted from the working text for the revised, expanded edition of Orthodoxy and Heterodoxy: Finding the Way to Christ in a Complicated Religious Landscape, which is available as an updated podcast, with a new episode available weekly. The first edition of the book from 2011 is still available. This passage is adapted from the concluding passage of the all-new chapter on Pentecostalism. The podcast recordings of this section will air in several weeks. There is not yet a set date for the release of the new edition of the book.
Are all the signs and wonders claimed by the Pentecostal movement truly real? Can Pentecostals really deliver when it comes to performing miracles? If so, that is probably their best evidence for truly being spokesmen for God.
This is a very difficult question, especially because there is evidence for miracles in many religions, even among non-Christians. It is not unique to Pentecostal Christianity. There are numerous possibilities for explaining the experience of miracles in the Pentecostal movement.
Many effects could be purely psychological or psychosomatic—whether speaking in tongues, healing, or others. Some might be pure fraud. Some might be the application of human spiritual energies—natural abilities in mankind that most people do not know how to tap into. They could be the influence of demons. They could be the influence of angels. And they could be the presence of the Holy Spirit.
I suspect that all of those things may be active in the Pentecostal movement. Knowing for sure would probably require a close investigation of each instance by people far more spiritually advanced than I am. So I'm not willing to lay out a definite ruling on everything happening there. I do believe, as I mentioned earlier, that some of these practices are at least dangerous and problematic, especially as they depart from the norms of Orthodox tradition.
What about the revelations claimed by Pentecostal leaders and believers? Is God really appearing to them and giving them new revelations, some limited and specific, some much larger in scope? As an Orthodox Christian, in that many of these revelations contradict Orthodox tradition, I have reason to doubt them. But even outside a commitment to Orthodox tradition, we can observe that such revelations often contradict each other and even the Bible (when it's not being stretched beyond recognition to apply to the new word of knowledge). Even if it is true that God is speaking directly to some of these Christians, it is very difficult to sift out what is true from what is false, because there is no guiding tradition governing Pentecostalism to use as a measure.
What I am more interested in is how Pentecostals may come to find a home in Orthodoxy. In some ways, Pentecostals and Holiness believers may approach the Orthodox Church quite differently from mainstream Protestants and Evangelicals. Those more in touch with their Holiness roots will not find in Orthodoxy the moralism of their founders, but may nevertheless appreciate our ascetical emphasis on purity. Those who especially focus on healing from God may connect with our theology of salvation as a healing process. The highly interactive character of Pentecostal services may make the back-and-forth rhythms of liturgy more accessible. Some may be attracted by our sense that everyone has a "personal Pentecost" when he is chrismated, that that first Pentecost never truly ended. And Pentecostals who thrill at the stories of famous faith healers and fiery preachers will no doubt have their heads set spinning at the stories of the lives of the saints.
On a deeper level, I believe that one of the things that Pentecostals share with the Orthodox is a lack of fear of materiality when it comes to the spiritual life—something that distinguishes them from most Evangelicals and other Protestants, who tend to shun this as idolatry. The Orthodox believe that holiness can reside in physical things, including our own bodies, and so do Pentecostals. We may not engage in "grave soaking," but we certainly do like to visit the graves of saints and ask for their prayers. And we do have the sense that physical touch can be an important part of our connection with the saints. Our dedication to physical beauty and love for the mystical experience of worship with all five senses may be for a Pentecostal seeker a fulfillment of all his long hopes.
The appeal of Pentecostalism in all its forms is that it speaks directly to the real pain and suffering of people, to their need for healing and contact with God. While I do not believe that its methods and peculiar beliefs are the best way to do this (and in some cases are counterproductive), even the acknowledgement of this need in people is powerful and compelling. Orthodoxy, when truly lived, also sees the pain of mankind and offers true consolation and hope for resurrection.
While the Orthodox do not seek for God with the pursuit of ecstasy and the constant expectation of miracles, we do believe that He touches us directly in the holy sacraments. And I believe that it is this experience of the very touch of God that may appeal most to Pentecostals and bring them home into Orthodoxy.