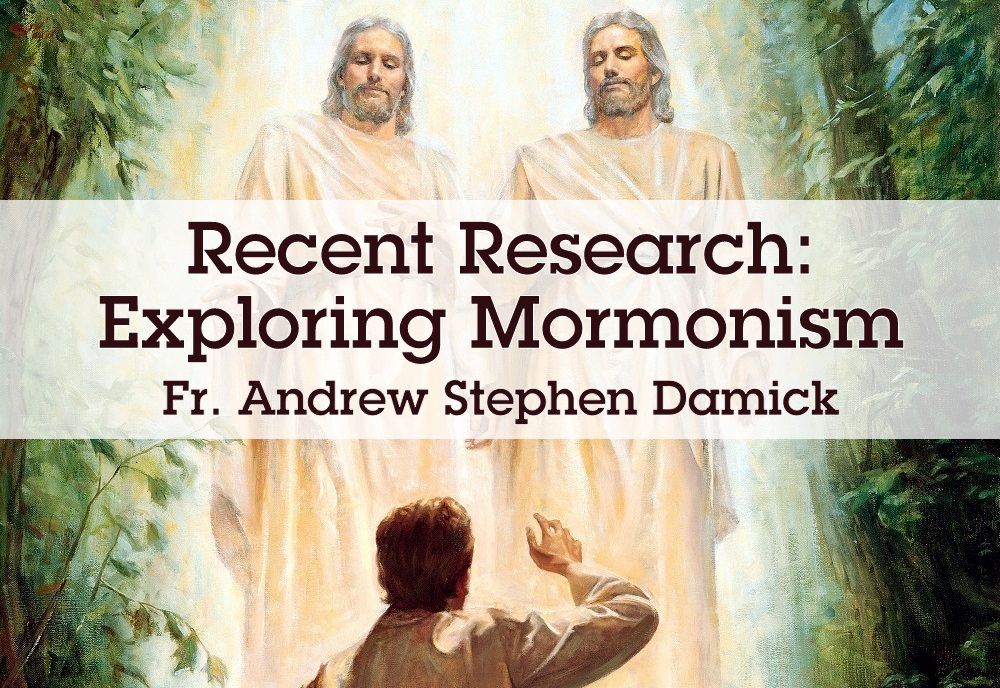 The book and podcast Orthodoxy and Heterodoxy has become the work most associated with me outside of what is really my normal life—my family and my parish. It's not the only thing I've done, but it does seem to be the one I'm most known for now in my little corner of the Orthodox Anglophonic world.
There was a while where I wished that this wasn't so; I didn't like to see myself as a "one-trick pony," so to speak. But the truth is that what drove me to write that work and to revise and expand it over the past year (new edition out in not too long, I hope!) is really a very big part of my personality. I love reading about other religious traditions, trying to figure out what makes them work, why people join them, why they leave them, why they just keep going in them, etc. I love learning their stories. I once said to my dad about O&H that I'd always loved encyclopedias, so I eventually just wrote my own (a description which is not quite accurate of the book, but somewhere nearby).
So, since I'm done with the new O&H, I've been thinking if there's anything I might like to work on that's related but not quite the same thing. And while I haven't made any decisions yet as to a set project, the religion that has come back to me again and again as one I would like to understand better is what might be the quintessentially American religion—Mormonism, especially as expressed by its main denomination, the Church of Jesus Christ of Latter-day Saints (LDS).
My explorations might just end up being for my own edification, but I've also thought about writing a new book treating the subject more thoroughly, doing some of the same kind of thing I do in O&H—try to understand the religion's history, major events, major figures, teachings and internal culture, and then offering my perspective as an Orthodox Christian. The difference here is that I'd have a lot more space to go in-depth.
I'm interested in knowing if this project would interest you. Would you like to read such a book?
I'm also interested in hearing from current or former Mormons. If you converted to the LDS, why? If you left, why? How did being a member work or not work?
What interests me about Mormonism is not just its Americanness. Rather, what I find compelling about it is its story. It provides for its followers a story that they can enter into, a narrative that defines their lives and helps them to make sense of them.
There is, of course, a lot to critique about that narrative from an Orthodox (and even orthodox) Christian point of view. What are the real origins of the Book of Mormon? Did Joseph Smith really have the visions he claimed to? Are the changes made to LDS doctrine and practice by Brigham Young and other subsequent Mormon leaders legitimately in continuity with early Mormonism? And so on.
One thing I've noticed about whenever I talk about Mormonism, especially online, is that non-Mormons often will respond primarily with ridicule. They find the narrative incredible, Mormons credulous, etc. And certainly these things don't lend themselves to belief by people who do not already believe them or are not in a place in life where a religious conversion can happen.
But shouldn't our approach to other religions be sympathetic even while critical? Of course I do not believe that Joseph Smith was a prophet, nor were his successors. But I don't have to poke fun at the people who do, because they believe these things sincerely and are not likely to be deterred from that belief by ridicule. And for that matter, the claims of pretty much any religion are incredible to those who are not committed to them. That the uncreated God should become a created man while yet remaining God was nonsense to both Jews and Gentiles in the first century, not to mention, to many heretics who followed.
I find something compelling about the Mormon story, so I want to understand it better, to see why it drives its followers to such devotion and to be so inspired by it. I've actually visited a couple Mormon historical sites this year—the Hill Cumorah, where Smith said he found the golden plates of the Book of Mormon, and the LDS Priesthood Restoration Site, where the LDS say that (along with his friend Oliver Cowdery) he was given both the Aaronic Priesthood and the Melchizedek Priesthood. I was struck by the reverence and care of the Mormons I saw there, both those working at the sites and those visiting them. They believed that they were on holy ground. I have to say that that sense of reverence for a place is not one I see too often among mainstream American Protestants.
I've even been watching YouTube videos lately of Mormons singing their hymns or even of satire about their own internal culture. It's fascinating stuff.
There's nothing about it that makes me want to abandon Orthodox Christianity, but there is something about it that makes me want to understand Mormons better. Ultimately, my hope is that by understanding them better, I might connect them with the true God-man Jesus Christ, and also that I myself might grow in love for people who in many ways are not like me.