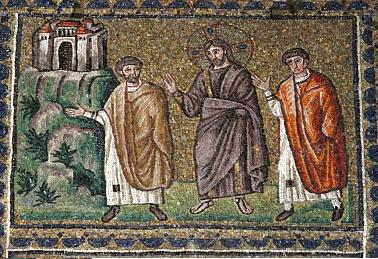 A number of updates and goings-on of variable interest:
Book News:
Other Stuff:
I've started a new weblog entitled Vox Oriente for the Emmaus Patch, a locally focused website dedicated to my home which kindly ran a short column introducing folks to O&H. The intended audience for VO is local readers who've never encountered Orthodoxy before.
Beginning in August, I will be leading an 8-part Introduction to Orthodox Christianity series at St. Paul's in Emmaus. I have no plans to record the series for podcasting for a couple of reasons: This is meant to be local and informal (and thus not really suited to international publication), and there is also a wealth of this kind of material already available online from other sources.
Beginning earlier this spring, I took up in earnest the aquarium hobby. My wife is a wonderfully patient woman who has not laughed at all the poor, dead fish who have given their lives to further my education in aquarium biology and chemistry. If you happen to be in the Lehigh Valley, I strongly recommend you support your local aquarium store and only shop in the corp-stores when you have to.
As of a couple of weeks ago, our family marked its second anniversary serving in Emmaus. We are grateful to God to be here. This has become home, and we want it to stay that way, at least until the final Day.