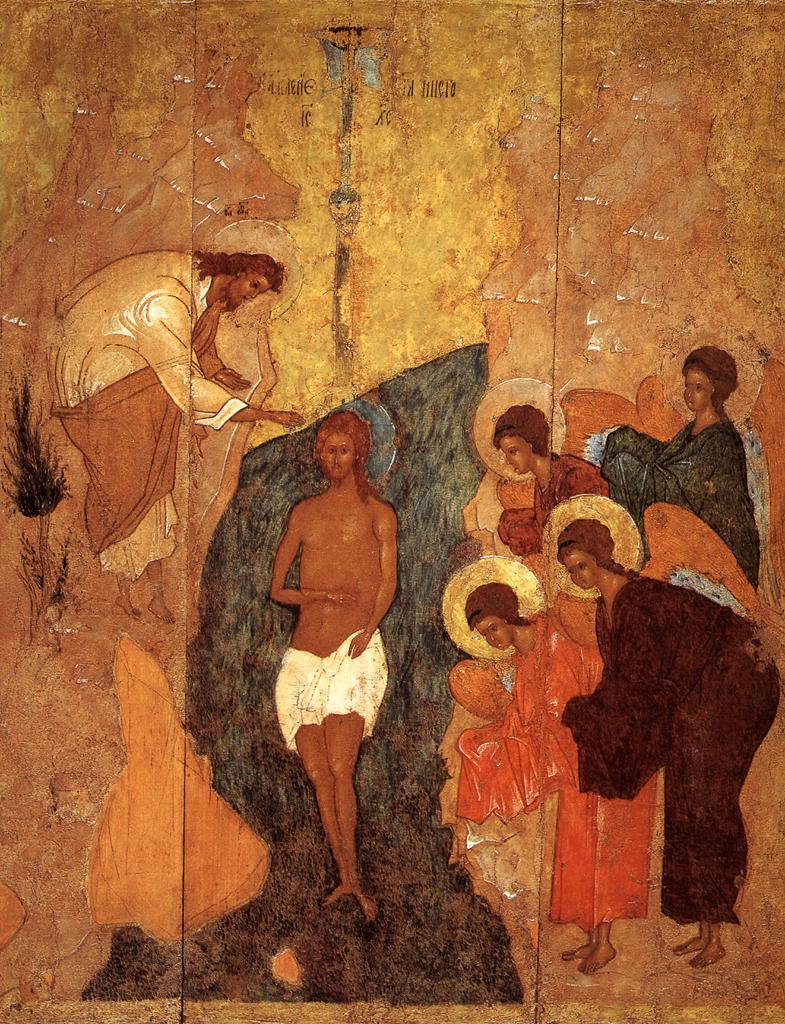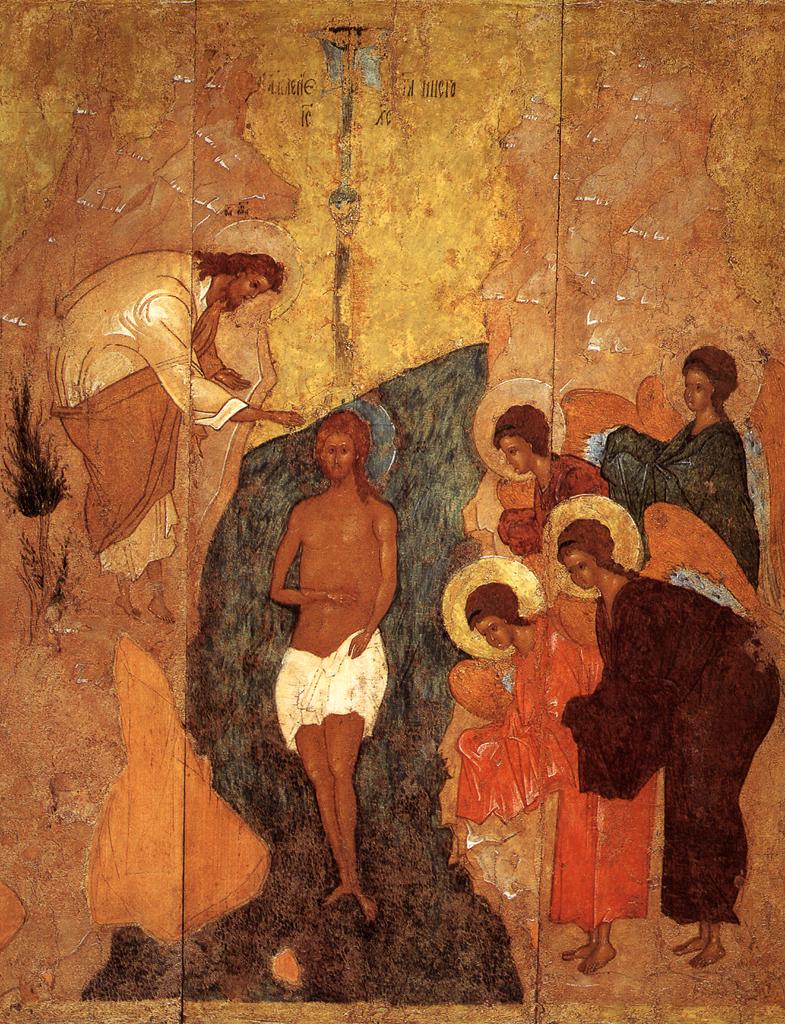 Every so often, I think it's okay to indulge in an inflammatory headline.
I recently read the lament "Ecological Catastrophe and the Uneasy Evangelical Conscience" by Russell D. Moore. It seems to have gotten a decent amount of circulation online, if only because it is written by an Evangelical Protestant talking about how ashamed he is that "environmentalism" has been the near exclusive realm of secularists and religious liberals, weeping over the "uneasy ecological conscience" of Evangelicals.
He goes on to explain why it is that Evangelicals should start taking notice of ecological issues: "When the natural environment is used up, unsustainable for future generations, cultures die. When Gulfs are dead, when mountaintops are removed, when forests are razed with nothing left in their place, when deer populations disappear, cultures die too." He puts forward a highly anthropocentric theological view of the natural world, that it exists for the sake of human culture. Although this article appears new to many readers, at least in the sense that here is an Evangelical trying to talk seriously about ecological issues, the theology in it is really quite standard for Evangelicalism. It is the "stewardship" model, in which the Earth exists for man and pretty much not for any other reason. We should be nice to the Earth mainly because if we're not, it's not going to be a nice place to live.
Although Moore says "We've had an inadequate view of human sin," he really does not break any new theological ground, except perhaps to allow for a slightly more communitarian understanding of human life. Culture and history are worth something here, and that is good. But Moore does not make the connection between human sin and the material creation. With this theology, one could theoretically justify wrecking almost any part of creation so long as doing so will not affect human culture. What is lacking here is any cosmology. The closest Moore gets to such a thing is in this passage: "Pollution kills people. Pollution dislocates families. Pollution defiles the icon of God's Trinitarian joy, the creation of his theater." But even with this image of creation being God's "theater," there is still a certain distance between the Creator and the creation.
Evangelical theology really does stand helpless in the face of ecological disasters like the current oil spill in the Gulf of Mexico, because it has no cosmic vision, and it has no cosmic vision because it has no sacramental vision. In Orthodox Christian theology, the goodness of God's creation is not simply as a nice backdrop and useful set of natural resources for human beings to use in getting on with their lives. God's creation certainly does have man at its center, but the creation does not exist for essentially utilitarian reasons. Rather, creation's true purpose is to convey divine sanctification, to manifest the divine energies of God. And man's proper relation to creation is as its priest. But there are no priests in Evangelical theology, except the "priesthood of all believers," which certainly has believers, but not really any priests.
Every speck in creation is fundamentally the temple of the living God. As such, the most perfect expression of creation is the Eucharist, bread and wine which have become the Body and Blood of Christ, the Body and Blood of God.
When created matter has such possibilities, not just in the Eucharist as an "object" (which is why isolating it from communion for the sake of "adoration" as is done in the Latin church is a distortion), but in the sense that earthy, solid stuff can be the vehicle for God's actual presence, His actual touch, then the view one takes toward the natural world is going to be decidedly different. The Earth is not just natural resources that need to be managed wisely. Rather, it is holy, and holiness is not to be "managed":
We still build houses of prayer; we still consecrate certain material objects specifically for the worship of God. But the relationship between the "holy place" and the rest of the earth has changed fundamentally. The place of worship, and whatever belongs to it, is no longer an embattled enclave. It is now a revelation of the earth as it truly is, transparent to its Creator. Since Christ came into the world, his creation has become "secretly sacramental." When we consecrate a place or an object, when we dedicate it to sacred use, we are showing our readiness to lift the veil of secrecy. (Elizabeth Theokritoff, Living in God's Creation: Orthodox Perspectives on Ecology, p. 177)
Without any sense of any thing or any place at all being holy, then how can one see the whole earth as holy? With the absence of the particular, the universal is even more elusive. As such, Evangelical theology can only retreat into its limited anthropocentricism with its emphasis on disincarnate, legal arrangements. Salvation in most Evangelical theology is in terms of a "status," and so the theological language of "justification" (what gets you your ticket to Heaven) is precisely in those terms. One is either saved or not, and one gets saved by fulfilling certain requirements.
It is not a terribly big leap from there to our dominant political culture, whose ecological focus is precisely on procedures, regulations, and legislation. Surely, there must be some kind of legal arrangement which could have prevented this disaster! Surely, there must be some kind of legal arrangement which will make up for it! The various fiascos with locals and internationals being ready to do some earthy work to get on with the cleanup being prevented from doing so because of lack of legal permission is yet another symptom of the anti-sacramental theology which dominates our culture, both religiously and politically. (In the end, of course, everything is religion, even politics.) What's most important here is the System, not the Stuff.
It's easy to sit back and make pronouncements about how all this could have been prevented, and most of them are now being worded in precisely these legal sorts of terms. Some are also saying that we somehow need to back off on our thirst for energy in general or for this kind of energy in particular. Some go more deeply and realize that the culture of perpetual economic growth is itself at the root of the problem. But I haven't yet seen too many questions being asked about the kind of culture we might have if people saw the Earth as holy, as "secretly sacramental," conveying through physical presence the divine energies.
Theology has consequences.
Update: One can see some slight hints of cosmological theology in this June 16, 2010, resolution from the Southern Baptist Convention (scroll to the second section), but there's still no sense here that creation is actually holy. It really only has value because of man's use of it and because it is loved by God and displays His glory and wisdom. There is still no theology here of material creation actually being the vehicle of divine sanctification.