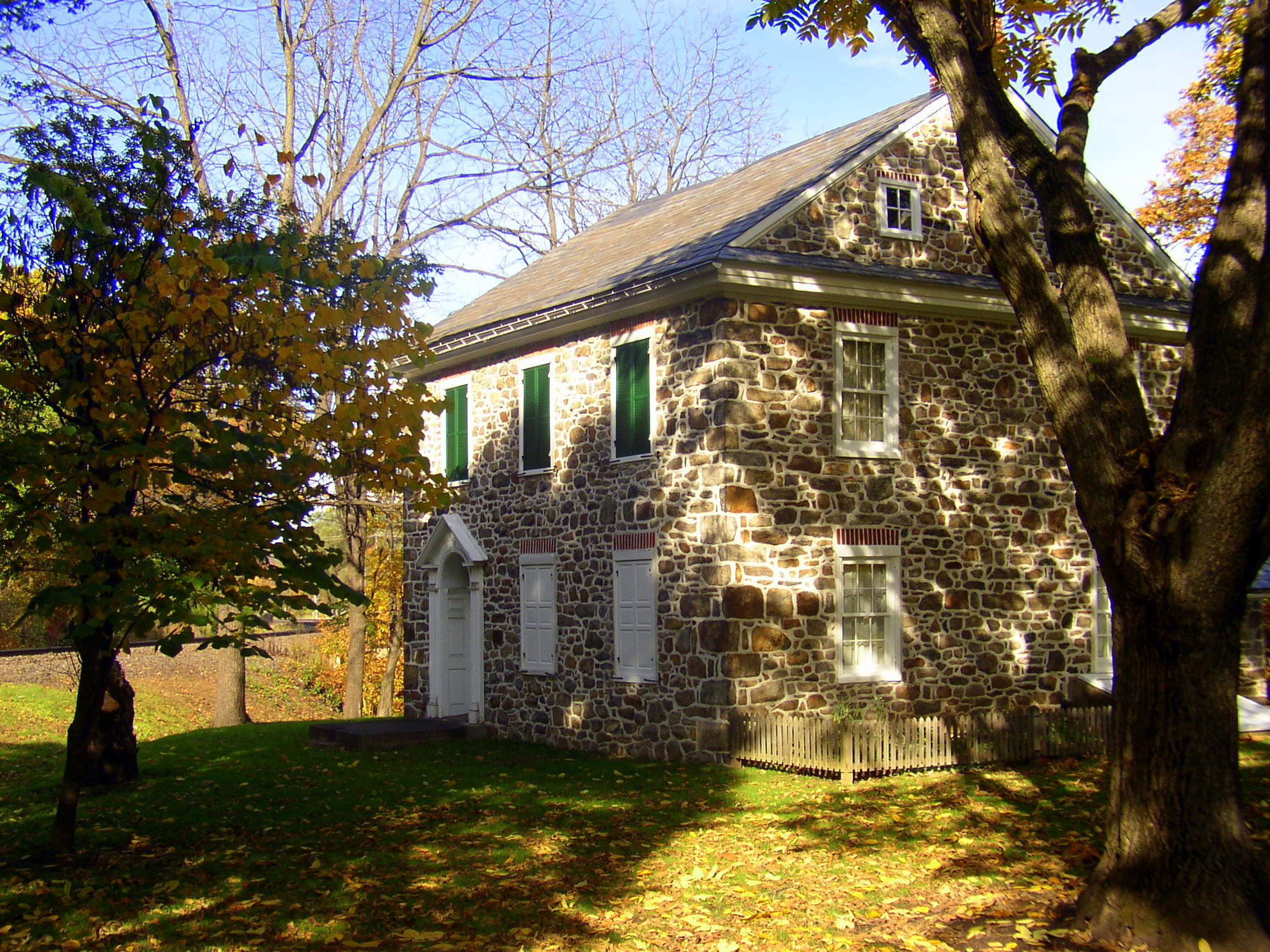 It seems that "quaint" Emmaus (the word the newspapers all use to describe our borough) has been targeted as a potential home for a swingers' club, to be situated right on downtown Main Street. The fellow behind the club claims that it's not going to be a "sex club," that they're going to be more innocuous than the Freemasons (will they also have funny hats and sashes?), but anyone with just an ounce of worldliness to them knows exactly what the advertising for it means. As you may imagine, the borough is not only abuzz with this news, but a lot of folks are—you guessed it—"up in arms." (I'd be fascinated to see a bunch of folks actually getting armed, maybe with pitchforks or somesuch.) The clichés abound, it seems.
Your humble servant is, quite naturally, not interested in seeing a swingers' club in Emmaus. (I was about to write disinterested, but of course that means something else. Perhaps we could coin misinterested. I considered the fanciful antirested, but that's just silly.) Such a thing is certainly immoral, but morality is not the only question in play here. You might ask how someone dedicated to liberty on theological grounds plans to attend the borough zoning hearing next week that will hear an appeal on the initially denied request for putting the club in, especially with an intent to let the zoning board know he's in favor of their upholding their previous decision.
This moment is one of those where the localist parts ways with the libertarian (I am usually the former and often the latter). The strict, ideological libertarian would depend on market forces to drive this sort of trashiness out of our borough. (He's also probably interested in eliminating all our borough zoning ordinances entirely.) If needed, it may well work, mind you. I can see picketers and perhaps even local church clergy and congregations lining up on the sidewalk outside the club and letting folks coming in that what they're doing is a bad idea. But I'd much prefer the zoning board would nip this in the bud.
Emmaus borough ordinances are such that new uses for public property that are not already explicitly regulated by the borough are automatically prohibited, unless an exception is made. It was on this basis that the request was initially denied. Such an ordinance sounds rather draconian on its surface, i.e., that you're essentially not allowed to do anything new in the borough in public spaces. But if one considers how this actually works out, it's quite different. What it comes down to is that the borough, through its locally elected representatives, would like to have a say-so on anything too out of the ordinary before it gets introduced into borough life.
Such a law, if passed on a Federal or State level, would be utterly repugnant. Why? It's because those governments have no real expertise in such matters and would be downright awful at making the right decisions. But Emmaus, with its population of roughly 11,000, is a place where people actually can know one another, know what's going on in town, and what would constitute a nuisance and not just novelty.
Yes, I suppose if the zoning board were to deny this appeal, it would constitute something of an imposition of morality, at least in some sense. But consider that the question is not whether swingers should swing, but whether that's the sort of thing we as a borough want in the most public, most frequented, most beloved part of Emmaus. That's another matter entirely. As a community, we have a say-so as to what kind of public life takes place in our borough. Individuals dedicated to the common good should not have recourse only to market forces, most particularly on the local level.
This is exactly the sort of question that local governments are qualified to handle. Do we need a one-size-fits-all policy to make such determinations throughout our whole country? Certainly not. Why? Because people in the District of Columbia are unqualified to make such decisions, and—this is critical—they wouldn't have to live with them, anyway.
Theologically, local government makes so much more sense than centralized, universal policy-making. It is much more commensurate to the nature of human persons, who tend to behave better when forced to live with the consequences of their decisions, rather than examining such questions in the rarefied theoretical world of virtual governance that dominates large-scale politics. This anthropological truth is why I am planning to go to the zoning board meeting (assuming I can get in the door!), because it is part of my pastoral responsibility to this borough, even for the people who may never step through my church's doors. I have a duty to work for an atmosphere where they can meet God in peace, repent of their sins, and be united to the divine energies. Putting a blight on Main Street will hinder that.