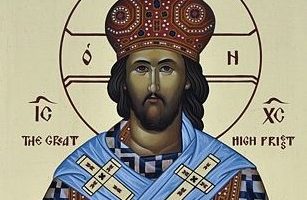 The theme of priesthood in the scriptures begins at the very beginning.  The first eleven chapters of the book of Genesis draw heavily on the literature and traditions of the surrounding nations, though always with alteration, and in some cases even inversion, of the pagan themes found therein.  The most obvious example of this is the story of the flood, which existed in many forms in the Ancient Near East before Genesis was written, and so Genesis both corrects these accounts, and serves as an apologetic for the true God of scripture against the various Near Eastern deities.  This is also true of the story of the creation of Adam itself.  In the Ancient Near East, the various pagan cultures believed that by building temples, they drew down their god or gods from the heavens in order to meet with them and influence them to do as they desired.  These temple structures had two main patterns, based on where they believed their gods dwelt, either a mountain or a garden.  Pagan temples of this era took the form of man-made mountains (ziggurats) or man-made gardens.  The center piece of these temples was the image of the god, chiefly a piece of statuary.
The story of the creation of Adam in Genesis 2 represents a complete inversion of this story.  Rather than human beings building a temple to meet with and control God, God himself creates a garden as a place within which to create man and to dwell with him.  Rather than human beings creating an image of God, God creates man in his own image and places him within the garden to dwell there and, as it is usually translated, 'cultivate the garden'.  It should be noted that the story of the Tower of Babel in Genesis 11 is likewise related to this understanding.  The issue is not the height of the tower, but rather that humanity is attempting to build a ziggurat through which they will be able to meet with and use God on their own terms, something which God will not allow.
Adam's task of cultivation, however, was not related to farming.  The food for man and woman in Eden is described as the fruit of the trees, not the produce of the land.  Having to work the land to produce food and subsist is portrayed as a result of the fall into sin (Gen 3:17-19).  Rather, this garden activity, because the garden is in fact a temple created by God himself, was priesthood.  Part of Adam's role as priest in the garden was to protect the sanctity of that place, and this was a task in which he failed.  It was not the woman's sin which led to the expulsion, but Adam's, because the priestly duty had been assigned to him.  In the Ancient Near East, cherubim served the role of temple guardians, and so after the fall into sin, cherubim are assigned to take over Adam's task of protecting paradise, now also having to protect it from the corrupted man and woman who can no longer worthily approach God.  For the remainder of the Old Testament, worship of God when it is seen (cf. Is 6) and encounters with God (even the giving of the Law, per Gal 3:19, Acts 7:53, Heb 2:2) take place through the mediation of angels.  The anaphora prayers of the Orthodox liturgies meditate upon the fact that through Christ's atoning death, this direct ministry has been restored to human persons.  We see this reality portrayed in the gospel accounts of Christ's death when the curtain, embroidered with guardian cherubim protecting the most holy place, is torn in two (Matt 27:51, Lk 23:45).
Until the giving of the Law, there is no separate class of 'priests' related to God.  Rather, as priesthood was given to the first man, Adam, we see fathers functioning in the priestly role.  Noah offers sacrifices on behalf of his family.  Abraham, Isaac, and Jacob do likewise.  Job makes sin offerings for himself and for his children.  Moses' father-in-law Jethro serves as a priest for his family.  Fatherhood, and through fatherhood authority in general, is seen to consist of priesthood.  The two are synonymous.  Melchizedek as a king, serves as a priest to all of those under his authority.  The sacrifices of the patriarchs were not only for their blood relatives, but also for their servants and hired laborers; all of those over whom they exercised any authority.  To be a man means to be a father, understood both spiritually and literally, and is to serve as a priest before God, interceding with him for those under his authority, and speaking, teaching, disciplining, and reconciling them to and for God.
When an order of priests emerges, the Aaronic priesthood, it emerges as a punishment upon Moses.  The call of Moses as a prophet, from the burning bush, is considerably longer than the calls of prophets later in scripture, including Exodus chapter 3 and most of chapter 4.  This is because Moses spends a good deal of time arguing with the Lord God and not desiring to return to Egypt and do as the Lord has commanded, pointing repeatedly to his own lack of speaking skill, not knowing what to say to the people or to Pharaoh, not knowing what to do if they don't believe him, etc.  At the climax of this argument, we are told in the text that God's anger burns hot against Moses, and it is then that he says that he will send Aaron beside him to do the talking for him (Ex 4:14).  Because of his recalcitrance, Moses has a measure of his authority taken away from him and given to Aaron.  Moses then proceeds to leave Midian in order to return to Egypt without taking Aaron with him.  The Lord meets him on the way, and we are told that the Lord is prepared to kill Moses.  This is resolved when Zipporah, Moses' wife, takes matters into her own hands and circumcises their son (Ex 4:24-26).  Moses' failure here is as a father and as a priest in regard to his own family, and the two are inseparable, and so it is precisely his priesthood which is taken away from him and given to Aaron.  This theme of fatherly failure as priestly failure continues throughout the Old Testament (cf. the sons of Eli in 1 Sam 2:12-36), and is the basis for what St. Paul says regarding the families of priests in the new covenant (1 Tim 3:4-5, Tit 1:6).
The most quoted passage of Old Testament scripture in the New Testament is Psalm 110.  This Psalm describes the enthronement of the Messianic king to rule in the midst of his enemies (v. 1-2).  This king, however, like Melchizedek, is also a priest (v. 4).  Much of the Epistle to the Hebrews is a meditation upon this Psalm, making clear that in the person of Jesus Christ, kingship and the priesthood are reconciled (Heb 2:17, 4:14-16).  Christ's restored and perfect priesthood makes Aaron's priesthood obsolete (Heb 7:11-28).  The priesthood of the New Covenant, therefore, is not a priesthood based in priesthood having been taken away from the rest of humanity.  The episcopacy and the presbyterate exercise fatherly authority within the Church, and therefore exercise Christ's priesthood, because priesthood and fatherhood have been reunited as one.  This is why the Church herself can be described as a 'royal priesthood' (1 Pet 2:9).
What it means to be male is to be a father, spiritually and literally.  What it means to be a father is to be a priest.  Masculinity is priesthood.  To be male is to protect what is sacred and maintain it in purity, to intercede for himself, and for those under his authority before God, to teach, preach, correct, and reconcile them to and for God.  It is for this reason that St. Paul so easily describes the type of man who should be set aside to exercise a fatherly and therefore priestly role within the community of the church (1 Tim 3:1-2, Tit 1:5-6).  The idea of a female priest is, biblically speaking, like the idea of a married bachelor.  It is impossible.  Every male human person is called by Christ to serve as a priest in his family, his workplace, his community, and his church community.  He is called to this, and called away from those traits commonly associated with masculinity in our culture, such as dominance, aggression, and competitiveness which are results of the fall into sin (Gen 3:16).  When, as in the case of Zipporah, women feel the need to step into these roles, it is generally because men have failed to fulfill this most important calling.