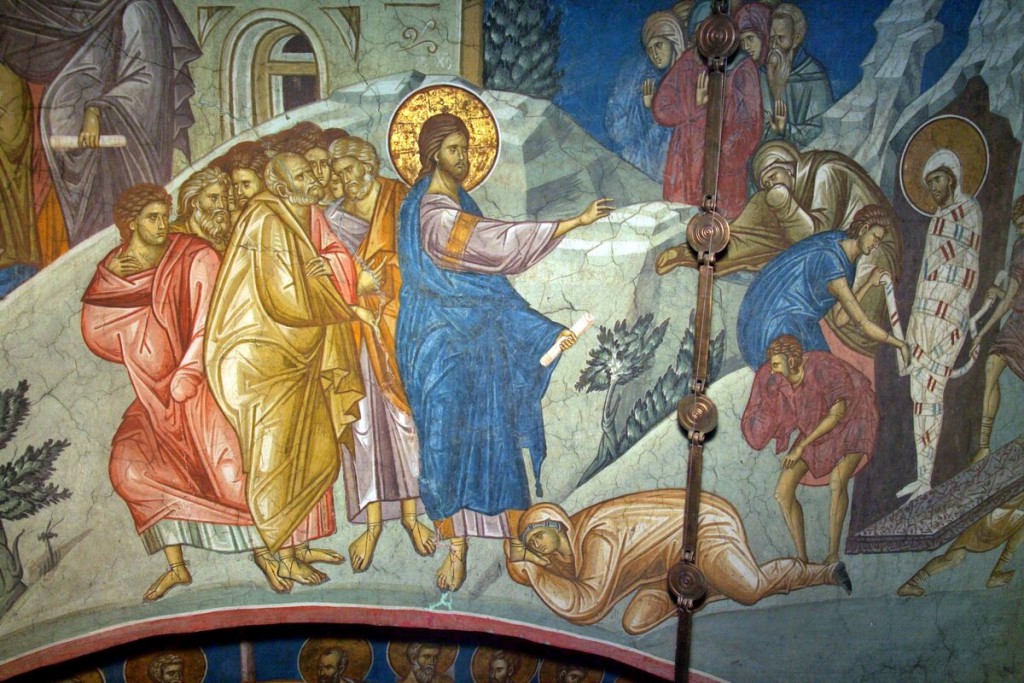 Today is the fortieth day of Great Lent. Tomorrow, we enter into the transition weekend between Lent and Holy Week—Lazarus Saturday and Palm Sunday. And this is also my fortieth daily post in a row since Lent began.
When I committed to blog every day for forty days, I have to admit that I didn't think it would be as it has been. I just sort of made the commitment without thinking too much about what it would entail other than making a post every day.
I didn't know that there would be days I wouldn't be sure what to post but that I'd find something, anyway. I didn't know that my friend Fr. Matthew would die and that that would dominate many of my postings. I didn't know that some posts would garner scarcely 200 hits, while others would rack up nearly 20,000.
In many ways, I wasn't sure what to expect. It's not like I actually thought deeply about this before committing to it. It was almost on a whim!
The experience of the discipline has been good for a number of reasons, though.
For one thing, it's kept me writing every day. I've found that my "compulsory" writing, such as sermons, has actually gone more smoothly during this period. I think practicing every day really does make a difference.
I've also found myself being more attentive and thoughtful about my daily experiences, determined as I was to find something interesting to write about. I think that I have felt that ordinary life is much more interesting than it can sometimes feel, because I have been forced by the discipline to take stock of my day's memories much more seriously.
That, I think, has been the most valuable part of this experience—life has been more closely examined during these days. And though I did not intend this exercise to yield that result, it has done so, and of course examination of one's life is one of the key spiritual disciplines of Great Lent.
Tomorrow is Lazarus Saturday. I really love that feast. I think I love it so much because it's a kind of pathway into Pascha. Yes, we are to identify ourselves with Christ in His resurrection, but I find it easier to do so via Lazarus.
This Lent has been a rough Lent, both for me and my family and also for my parish—probably one of the roughest Lents in years. Perhaps it has been so for you, too.
In the story of Lazarus, I can see Jesus weeping at my tomb.
"See how He loved him."
I look for the resurrection of the dead.