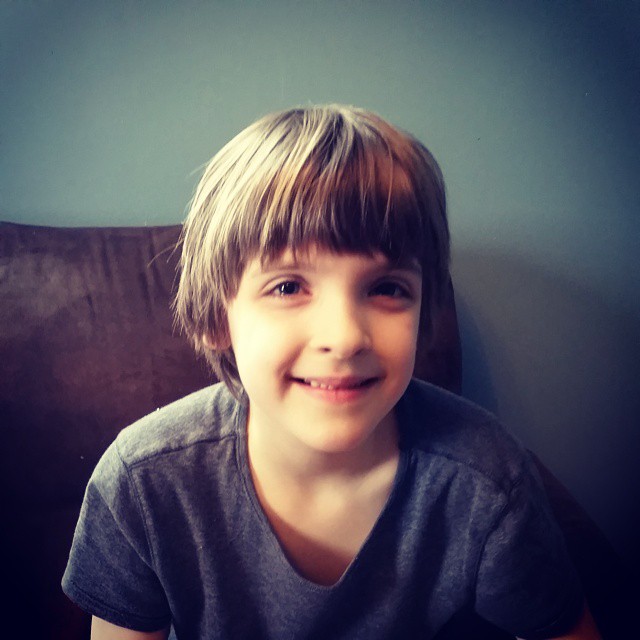 What a jumble of highs and lows this week has been.
On Sunday morning, we celebrated the great Triumph of Orthodoxy, being invited to "Come and see" our Lord Jesus Christ.
On Sunday night, just as I was drifting off to sleep in front of too-late Netflix watching, I learned of the death of my friend Fr. Matthew Baker.
On Monday, I couldn't think of nearly anything else.
On Tuesday, I visited the hospital to pray for a mother and newborn son, the family's second child, a son named Elias. We have a son named Elias. And Fr. Matthew has a son named Elias. All three of these boys are the second-born. The name means "Yahweh is my God."
On Wednesday, our mourning for Fr. Matthew continued, and his friends continued to work to make his presence known to the world that needed it and the need of his family known so that it might be met. And on Wednesday night, many priests around the country (including me) preached Fr. Matthew's sermon that had been intended for that evening, because his voice lay silent in his coffin.
Today, I've got another remembrance of Fr. Matthew published at First Things, aimed at making him better known to a wider audience.
And today, we celebrate the eighth birthday of our little girl, our firstborn, our Evangelia. She's eight. I can't believe it.
I think "I can't believe it" is the phrase that has occupied my lips more than any other this week. I can't believe I'd known Fr. Matthew for ten years. I can't believe he's gone. I can't believe that that young family I visited on Tuesday is having their second child. I feel like I just married them. I can't believe that someone like me should be telling the world about someone like Fr. Matthew. And I can't believe that our little girl is eight. I feel like she was just born.
Evangelia's birth came at what was by any cold calculation a decidedly inopportune time. We were just two months from graduating from seminary. My wife was our sole breadwinner. It was just not a good idea to be getting pregnant and having a child in such financially precarious conditions. It was also not a good idea to be doing so in a time of such stress and overwhelming workload and pressure academically and with such uncertainty about our vocational future. But nevertheless, she came. And nevertheless, we somehow worked through it all with a lot of grace.
Grace was actually her beginning, as well. The summer prior, my wife come to the place in her life that many women come to, almost mysteriously and certainly (for me) unexpectedly: she needed to have a child. When she began talking that way, I didn't know what to make of it. But it was Fr. Matthew Baker who told me (being a father a few times over by that point himself) that women can get to a point when they need it. And so we talked a lot about it.
We had been married for three years prior to the beginning of my third and final year of seminary, and we had been holding off on having children until after seminary. But the time had come for my wife. (For me, too, though I didn't know it.) And so we agreed.
I have to admit that I was very uneasy about the whole thing. It felt like a threat. It felt like something that would jeopardize all that we had been trying to accomplish for the previous two years.
But even in the midst of my selfish thoughts, I could see that the time had come for my wife. And so when I found myself at the grave of St. Raphael of Brooklyn later in the summer, I prayed there that God would grant us a child. And I asked the saint to pray for us, too.
And when I came home the next week, my wife told me that she had already conceived.
We went to the doctor and were told that our due date was March 25. And I knew that we had indeed received good news.
Babies will come when they will come, however, and Evangelia (from Greek, meaning "good news") was not born March 25 but a few weeks earlier on March 5. (That was probably the last time she was early for anything in her life.) And she was not a threat to anything at all.
The week we spent in the hospital as my wife recovered from the C-section (Evangelia was something of a gymnast in the womb) turned out to be the shot in the arm that my M.Div. thesis needed. I skipped classes and sat there and wrote the thing that had been forming in my head for the past 18 months.
And we did not graduate financially destroyed for my wife being out of work the last couple of months. We somehow graduated from seminary with less debt and more money in the bank than when we'd started. I'm still not sure how the math on that worked, though it was mainly due to my hardworking wife's long labors in her full-time job and also the generosity of those who provided scholarships for us as well as an inexpensive place to live.
The life of a priestly family is always filled with these highs and lows, much like other families', though it is all intensified and sped up. I could be greeting a new baby one hour and then hearing someone's darkest desires the next. We could be celebrating the great joy of a feast on one day and holding the suffering in our arms at an unexpected death in the next.
Although I have always loved language and it figures large in my vocation, I find myself speechless so often. Often the only thing I can say is "I can't believe it."
But of course it's not incredulity that drives me to say that but just a sense that we're all holding on tight as this world of birth and death and birthdays rushes madly around us. And we seek for some grace, some moment of joy in the midst of it all.
For now.
Because there will come a day when all the tears and madness and exhaustion will finally come to an end. And the resurrected race of man will stand beside the Firstborn over all creation and live with Him in the New Jerusalem. And He will be its light.