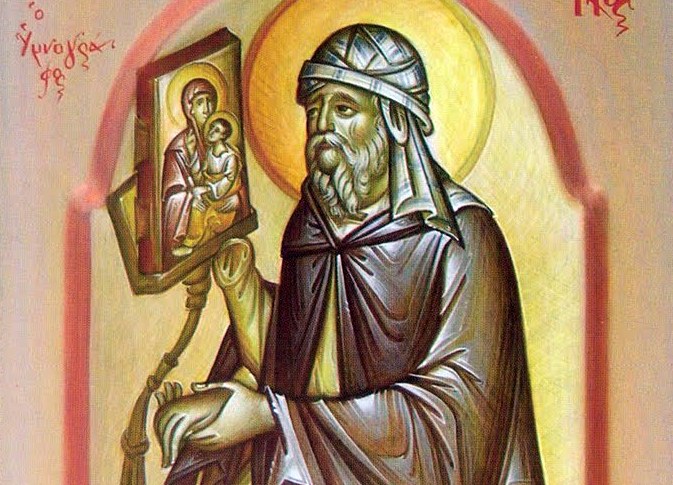 Today I read the comments on this YouTube video. I know, I know—YouTube comments generally are the lowest form of discourse on the Internet, and I wasn't terribly surprised to see that someone thought that the musical line "Most Holy Mother of God, save us" was "blasphemous." (He preferred to hear his blasphemy in Latin, apparently.)
I must admit to being a bit baffled, because usually those who would regard the idea that the Virgin Mary could "save" us as "blasphemous" come from traditions with a strong attachment to the words of Holy Scripture. Presumably, "save" should only be used regarding God Himself. But the Scripture itself doesn't set that limit.
The Apostle Paul is of the opinion that he can save people and that others can do so, too, that they can even save themselves:
For I speak to you Gentiles; inasmuch as I am an apostle to the Gentiles, I magnify my ministry, if by any means I may provoke to jealousy those who are my flesh and save some of them. (Rom. 11:13-14)

For how do you know, O wife, whether you will save your husband? Or how do you know, O husband, whether you will save your wife? (I Cor. 7:16)

…to the weak I became as weak, that I might win the weak. I have become all things to all men, that I might by all means save some. (I Cor. 9:22)

Take heed to yourself and to the doctrine. Continue in them, for in doing this you will save both yourself and those who hear you. (I Tim. 4:16)
And James says that "the prayer of faith" can "save":
And the prayer of faith will save the sick, and the Lord will raise him up. And if he has committed sins, he will be forgiven. (James 5:15)
And Peter says baptism saves us:
There is also an antitype which now saves us—baptism (not the removal of the filth of the flesh, but the answer of a good conscience toward God), through the resurrection of Jesus Christ. (I Peter 3:21)
And Jude goes so far as to command his readers to save others:
But you, beloved, building yourselves up on your most holy faith, praying in the Holy Spirit, keep yourselves in the love of God, looking for the mercy of our Lord Jesus Christ unto eternal life. And on some have compassion, making a distinction; but others save with fear, pulling them out of the fire, hating even the garment defiled by the flesh. (Jude 1:20-23)
So while we wouldn't say that all these people and things "save" us in the sense that God alone can save us, we certainly can affirm with the apostles cited here that we "save" one another, that prayer "saves," and that baptism "saves." That is, all these things contribute to our salvation which comes solely through Christ.
Given all that, and given that we are surrounded by "so great a cloud of witnesses" (Heb. 21:1), the saints who do indeed see and hear us, and especially given that we know they are praying for us (Rev. 5:8), it's really pretty reasonable to say that the Virgin Mother of our Lord can "save" us.