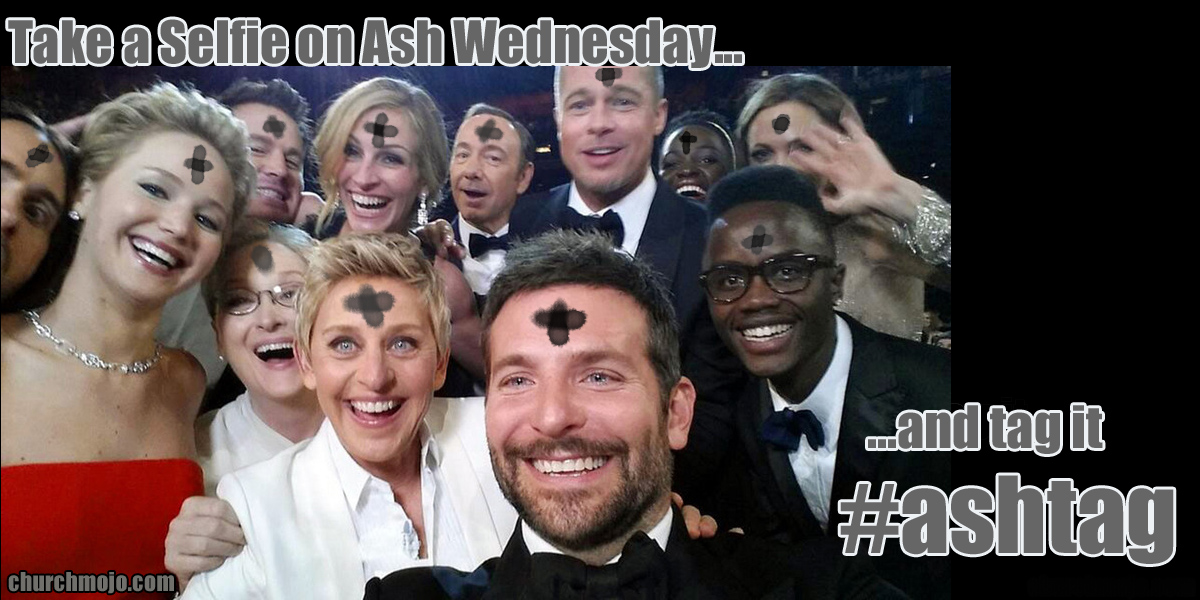 Over at First Things, R. R. Reno reflects as a Roman Catholic on his recent attendance at Peter Leithart's Future of Protestantism conference, in which Leithart et al advocated for a post-Protestant future, especially in terms of what Leithart calls "Reformed Catholicism."
Reno notes that, while Protestants like Leithart may be looking at engaging with Catholicism to imagine their own future, Catholics largely aren't interested in the likes of them when considering their own future. It's an interesting piece, and I encourage you to read it first.
There are a few things I would like to comment on that appear in Reno's piece. I agree with him that much of Protestantism is very much defined by how it isn't Catholic. The "protest" continues—though Protestant originally did not refer to a protest in our modern sense of a complaint, but rather in the sense of making a profession of the truth, e.g., "I protest my innocence." Sill, as Reno notes:
As Leithart put it in the provocative column that spurred the folks at Biola to plan the event ("The End of Protestantism"), "Protestantism is a negative theology; a Protestant is a not-Catholic." Protestants don't let man-made traditions usurp the Word of God. They don't worship idols, don't make salvation depend on their own efforts, don't let the Virgin Mary replace Christ as our mediator, and so on. There's a need for negation in the DNA of Protestantism, so much so that they often aim their "don'ts" at each other.
But having spent my first twenty-two years in the Protestant world and having remained in contact with it since that time, I think that while what Reno says may have been true for most Protestants for a long time, it is no longer universally so. Since the age of Revivalism, the Evangelical wing of Protestantism has its digestion of anti-Catholicism mostly long since accomplished. There may be the occasional reference to Catholics as a rhetorical foil in a sermon (though in my own upbringing, these were rare), but the average Evangelical, at least, doesn't think about Catholics hardly at all. His church is focused on other things. It is in that context that this movement from Leithart actually comes. For many Protestants, Catholics are no longer the bogeyman and may actually be interesting as fellow Christians. His Protestantism is post-anti-Catholic.
And even outside Leithart's more rarefied theologically aware circles, vast sweeps of the Evangelical world have become so focused on a more therapeutic-style and consumer-style approach to faith and worship that it's no longer about what they're against, but rather how they can serve the "felt needs" of congregants. I have often encountered Catholic apologists online who seem to believe that non-Catholic Christians mainly spend their time being anti-Catholic, but such triumphalistic psychoanalysis pretty much falls flat at an attendance of the Divine Liturgy (I don't recall mentioning the pope on Sunday morning) or at a mega-church-style worship service. Catholics are just not on non-Catholics' minds that much.
But the real meat of Reno's piece is here:
Catholicism is different in this regard. The Church polices the boundaries of orthodoxy, of course. This requires negations, as the delicious denunciations of the Syllabus of Errors illustrate. But in the main Catholics tend to see the Church as self-sufficient, a world unto itself. Most Protestant's [sic] sense this, and it can be very irritating to them.

I can imagine a speaker at a "Future of Catholicism" conference discussing the ways in which Pentecostalism in South America puts great pressure on the Church. Protestantism is obviously part of the world in which the Church finds herself. Moreover, the Church has an ecumenical vocation, and that requires engaging Protestantism. But on the whole when Catholics discuss or debate the future of Catholicism the issues are almost always intramural.
There are several points I would like to make here. First, while it may be true that people like Leithart and others within Protestantism want to engage with Roman Catholicism in order to ask about their own future, most Protestants are really not even concerned with Catholics at all. When asking about their future, it's more defined in terms of market research, "reaching out," "what will bring people in," etc.
I have been fascinated lately by Evangelicals who are attempting to appropriate ancient Christian tradition, and thus interacting with Catholicism and Orthodoxy, but I think any broad survey of Protestants would show that most aren't particularly interested by that stuff. It's just not even on the radar. So while Reno's observation about Rome being self-sufficient in terms of reflection on its future is mostly true (I'll comment below on how it's not), for most Protestants, it's also true, as well. Most of them aren't even that interested in what other Protestants are doing. On the whole, it's a parochial world out there.
Reno also pays respect to the "ecumenical imperative," but I found it unsatisfying, because the argument he's set up contrasts pretty strongly with the quest for Christian unity actually being an imperative. If Christians really are committed to a full union in truth and communion between all Christians, shouldn't their reflections on their own communion's future be asking how they will be open to engagement with other communions? There does not have to be a tension here between remaining faithful to one's own theological commitments and being ready for engagement. When a Catholic asks, "What is the future of Catholicism?" should he not also ask, "How will we act in the future to incorporate Protestants into Catholicism?"
And of course that last question brings me to my biggest issue with the piece. At every turn, Reno stops short of actually talking about ecclesiology. The question "What is the Church?" is what undergirds all these discussions. For communions with a strong ecclesiology who regard their own body as being in some sense exclusively the one, true Church (though that exclusiveness has been defined with more nuance in the past several decades from Rome and whose nuance has been reflected upon by Orthodoxy without precise definition), questions about the future will of course be much more "intramural." It is because of their ecclesiology that they will largely look to themselves. If a communion is the one, true Church, going outside its boundaries to ask how it should change is tantamount to an admission that it isn't that one, true Church.
Orthodoxy is particularly so committed to its tradition that the idea that there ought to be some radical revision of dogma, theology, spirituality and worship is pretty much unthinkable. When the Orthodox think about our future, it is in the spirit of how we can more fully express our tradition in the world in which we find ourselves. The Orthodox problem is not that Orthodoxy needs to become something else; it is that we as Christians are not really Orthodox enough.
Based on the record of post-Vatican II Catholicism, however, such radical revision is rather less unthinkable for Catholics. Despite Reno's strong claim that Rome isn't that interested in what Protestantism is doing—noting, for instance, that no Protestants are quoted at Vatican II—one only has to visit pretty much any Roman Catholic parish in America to see that what Protestantism is doing has had a major influence on Catholic faith and life. I even recall visiting a Catholic cathedral and thumbing through the pew book and noting the inclusion of "A Mighty Fortress is Our God," a hymn penned by history's perhaps most famous ex-Catholic. One would hope that a hymn by Martin Luther would be as far as it goes, but, alas, it's not. In some areas, Roman Catholic theology has actually gotten quite a lot more Orthodox for its engagement over the past few decades with Orthodoxy (along with its own internal Ressourcement patristic movement), but life on the ground has gotten quite a lot more Protestant.
And certainly, Leithart and company, along with their co-religionists in the rest of Protestantism, have almost no problem countenancing such revision, though they will all draw certain lines in the sand—usually, thank God, at particular dogmas. I would like to write more about this in the future, but I will at least note here that this spirit of revision among some Evangelicals that has led them to engage with Christian history is both promising and problematic. I will be forthright and say that its promise, for me, is that it may lead more folks into Orthodoxy. But its problem is this: Once you have the conscious sense that you can change what you do and incorporate something from history, why can you not change it again and just get rid of that? The conscious sense of having church life in your own hands is a toothpaste that cannot be put back into the tube. It is also why I fear for the future of Catholicism, whose toothpaste (if I may) got mightily squeezed in the years following Vatican II.
In the end, the question here is still "What is the Church?" If a Christian answers that question, then how he thinks about his communion's future and about his own future will have a lot more clarity. For Protestants, even Leithart-style Protestants, the Church has little in the way of clear boundaries (not none, mind you, but little), and so the future is always up for grabs. Leithart himself has even promoted the idea of ecclesiological Darwinism, so the future need not look much like the present or the past. For Catholics, somewhat ironically, the future is also up for grabs, not to the degree or for the same reasons as Protestants, but because Rome's ecclesiology is focused on one apostolic see, whose will to change can effect significant revision.
For the Orthodox Christian, the Church's future is not about how the Church has to change, but about how Christians have to change in order to be more Churchly. Among these changes is not just an "ecumenical imperative" but rather a mission given by Christ to go into all the world and make disciples of every nation. Those who also believe in Jesus Christ as God in the flesh are especially important to us. As an Orthodox Christian reflecting on the future of Orthodoxy, my question is how I will attain the love that will not only engage with both Catholics and Protestants and even non-Christians but also that will bring me to offer myself up as a sacrifice to be sanctified by the timeless and unchanging Way given by Christ first to His holy apostles.