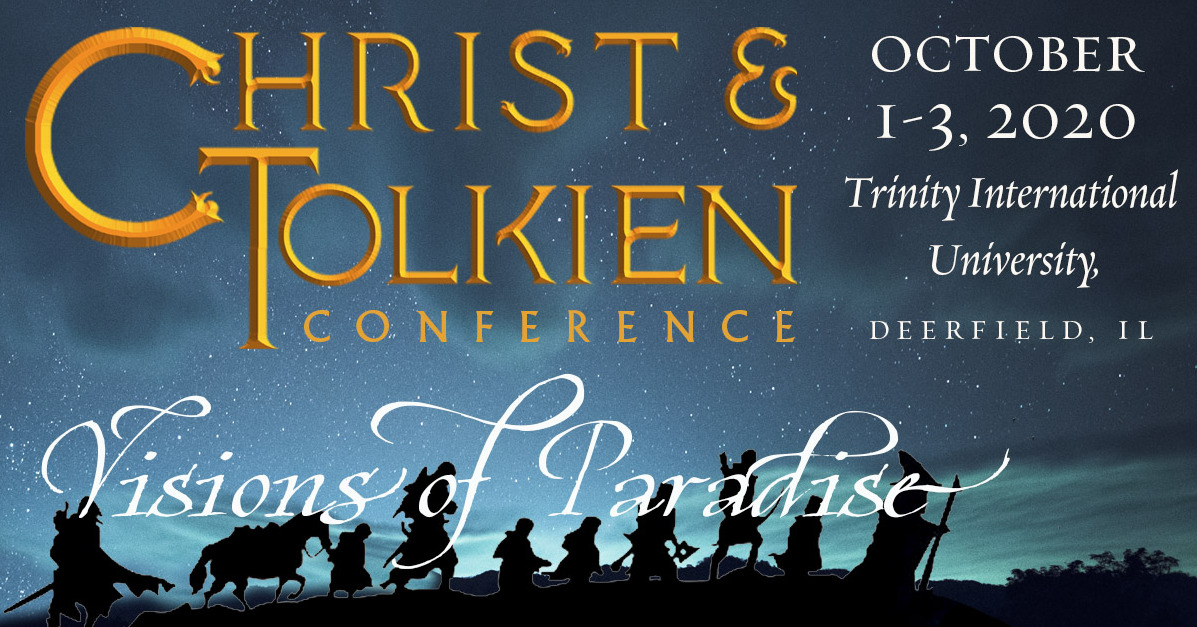 In case you don't follow me on Facebook, Twitter, etc., I wanted to make you aware of an event that I'm really excited to be involved in planning. It's the CHRIST & TOLKIEN CONFERENCE.
And tickets are now on sale for just $100 (or $60 for a one-day pass). It will be held at Trinity International University, which is in Deerfield, Illinois, a northern suburb of Chicago.
The Christ & Tolkien Conference is dedicated to the discussion and celebration of the works of author J. R. R. Tolkien from traditional Christian points of view—Orthodox, Catholic and Protestant, in an atmosphere of conviviality. Tolkien scholars and fans will gather in faithfulness to their own traditions to engage with one another in integrity and to build relationships and networks.
Conference features include: Plenary lectures and other submitted papers, films, stories, music, panels, gaming, trivia and art contests, and vendors.
You can read about the plenary speakers, who will be: Drs. Bradley Birzer, Lisa Coutras and Gary (Cyril) Jenkins.
We've also issued a Call For Papers (CFP) to attract scholars who wish to contribute to Christian Tolkien scholarship.
There will also be a Call For Stories (CFS) coming soon for fiction writers to submit short works that are inspired by Tolkien (not fan fiction!).
And on top of all of that, we're looking for musicians and visual artists to bring their talents with them and to share with the gathered community of Christians who love Tolkien.
This conference is the first of its kind, and we very much hope that it will not be the last. Christian Tolkien scholarship and fandom is often marginalized or even met with hostility in some quarters, which makes little sense, since Professor Tolkien himself was such a committed Christian and was explicit about the internal Christian themes of his work. This conference aims to create a space where Christian Tolkien scholars and fans can come together and share their love for both Christ and Tolkien.
If you're interested, please check out the official website and also consider joining the Christ & Tolkien Facebook group, where we post updates about the conference but also engage in a lot of great conversation and sharing.
(If you're Orthodox and want to understand more about why Orthodox Christians can love Tolkien and his ilk, see this essay I wrote over the summer.)
The Christ & Tolkien Conference is sponsored by Ancient Faith Ministries.