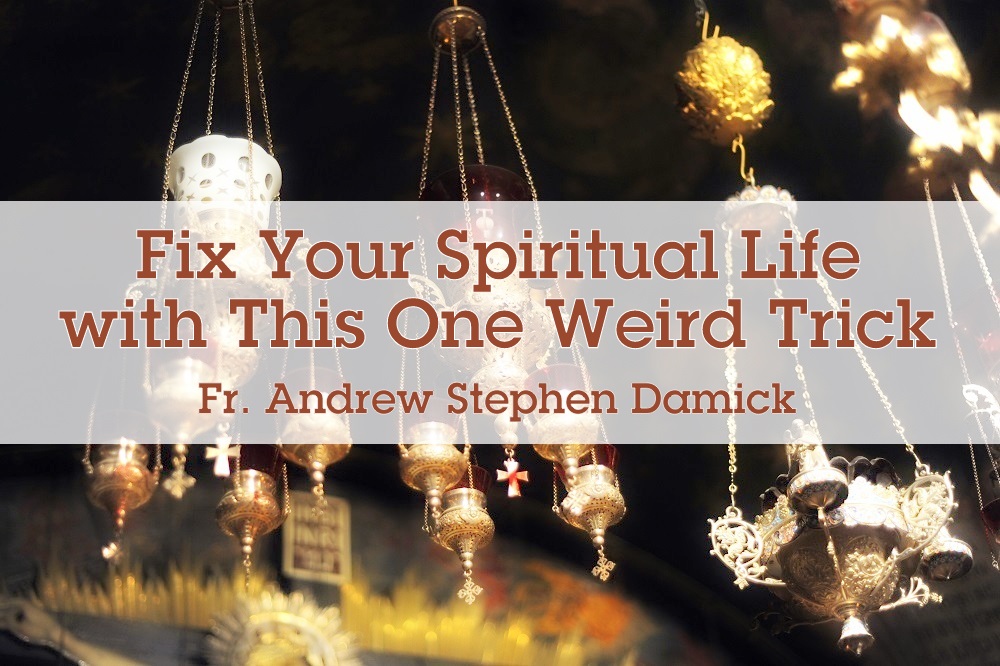 I wanted to pass on one piece of wisdom that was given to me by more than one spiritual mentor:
Go to bed on time.
I know that may seem small and obvious, but I continually talk to people (and am a person!) who don't get enough sleep. In some cases, there's little that can be done about it—children, work, insomnia, etc. But in many cases, we can indeed do something about it. And of course sometimes we get into a habit of not getting enough sleep because of circumstances beyond our control, then we just keep it up even when we could do differently.
The reason I was told to get more sleep by my father-confessor and others is that being well-rested helps me to prepare better for, well, pretty much everything. I can pray better. I can be kinder. I can think straighter. I am less irritable. I am more productive. I am a better husband, a better father, a better pastor. The list goes on and on.
For a long time, when people asked me about prayer, relationships, etc., I immediately thought of techniques in the moment to help. But I've learned to back up a little and ask about other things, and sleep is one of them. If you're not getting enough rest, it is likely that your spiritual life is going to be harder than it has to be.
We're able to observe this in kids just fine—if a cranky kid is just over-tired, we understand (though of course we don't excuse his behavior if he's old enough to control himself). Yet somehow we don't often realize that the same thing applies to the spiritual lives of adults. But it does. Yes, we should try to control ourselves even when we're exhausted, but why are we doing that to ourselves? Is that really what spiritual life should be like? Always unprepared?
It's true that one of our ascetical gifts from God is to stand vigil—a kind of holy sleeplessness. But most of us who are being sleepless aren't standing vigil in church. We're just staying up late and usually doing useless things.
So if you're not being sleepless because of intense prayer, you should try to get to bed. It really does help with just about everything. Just as vigils are a gift from God, so is sleep. So let's use it.
No, despite my click-baity title, sleep isn't a "trick" that will fix your spiritual life if it's broken. But getting enough of it can go a long way toward helping you put it back in order.
(And while we're at it, are you eating okay, too? Seriously.)