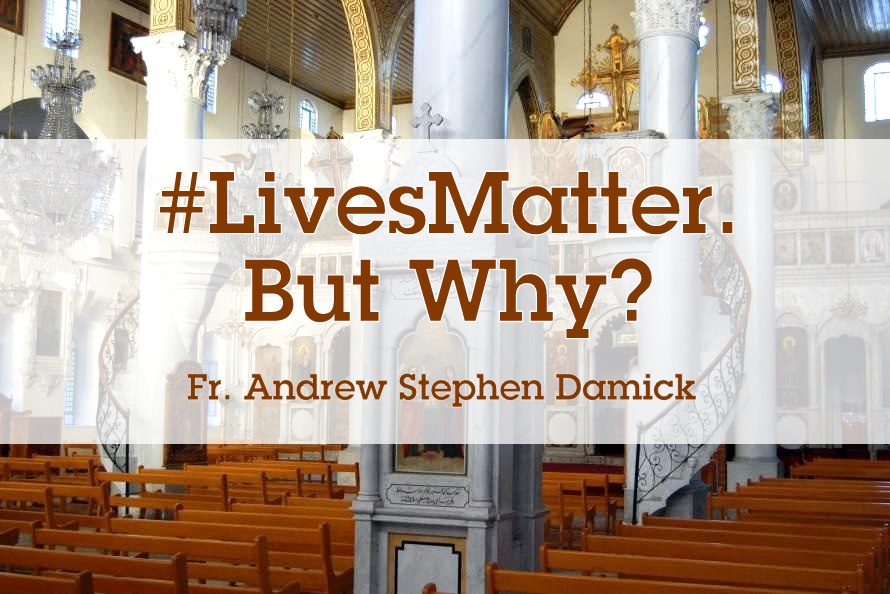 It's been something of a rough week for news in America. Two very controversial police killings of black men were followed by a protest against police brutality in Dallas that turned deadly when snipers killed several police officers and wounded others. And not too many weeks ago was the deadly mass shooting in Orlando.
Outrage. Politics. Hypocrisy. Outcry. Violence. Hatred. Injustice. Race war.
These are all words that come to mind, because we can't get them out of our heads because we keep seeing things happen. People take to social media with #hashtags and anger. Police chiefs and attorneys general stand up and promise justice. Politicians stand behind microphones and shed tears that we suspect aren't that real and brandish their pet political solutions for these problems. If only we will do what they say and vote their way—that will save us.
You know what I think of that? Utter nonsense, all of it. (I had other words in mind, but I try not to talk that way.)
Yes, of course we need to work on our systemic problems, such as the biases of the justice system. Yes of course we need to ask questions about why when there's violence in the Western world we change our Facebook profile pictures to show how much we care, #hashtagging away that "We are all ______," that #LivesMatter (Black, Blue, etc.), and yet when more than 250 people are massacred in Iraq (which happened this week), we just sort of shrug it off like that kind of thing is supposed to happen there. But not, of course, to us. Not here.
Well, maybe not in certain neighborhoods. When it happens in others, though, well, that's just the evening news again.
All of these things have been on my mind as I've been working on my sermon for Sunday, a sermon which is entirely about the life of St. Joseph of Damascus. Joseph was killed in what amounted to something like a race riot—though race, ethnicity and religion in the Middle East are all mixed up in ways that aren't terribly comprehensible to most of us over here in the West. He was targeted in what we might today call a "hate crime" (though of course we don't tend to call it a "hate crime" when someone is killed for being Christian), hacked to pieces with axes as the "leader of the Christians," with his body then dragged through the streets of Damascus.
It's true, by the way, that there are whole parts of the world where the things we see on the news in America that so outrage us are just another week for them, where arguing over why one guy with a gun is a terrorist while a group of snipers with rifles are, well, something else just seems kind of absurd because so many people have died—so many that images of funerals with people wailing at the injustice and tragedy of it all are now a regular part of the warp and weft of life. Call it whatever you like, but please make it stop before they are all dead.
This is why we now have the #LivesMatter hashtags (take your pick which one). Violence has become so normal in some communities in America that we're trying to call it out and deal with it as what it actually is—abnormal, unnatural, unthinkable.
And yet we seem to stand mostly helpless in the face of this hatred and terrorism and not know what to do. We insist that #LivesMatter, but there's a question I don't see asked very often at all, and it's a question that really needs to be asked.
Why?
Why do these lives matter? Why is discarding people like so much garbage unacceptably wrong? Why should we care about violence toward black, white or brown people (or policemen, etc.) as much as we would care about it if it were our own child, our own kind, our own people?
The reason why Why? isn't being asked is because we have collectively agreed upon a kind of gag order regarding the answer to that question.
And what is the answer?
The answer for this question of why these people matter is because they were created according to the image of God.
And, if I may say so, How dare you strike against one made according to that image?
This is the source of the outrage that we feel but that we do not actually articulate because we're so busy trying to find some kind of systemic answer for sin. You know what? There isn't one. There is no politics, no "solution," no program, no movement that can make people's lives matter to other people who just don't care about them.
So what are we supposed to do? We who are Christians and are given this great secret (why is it a secret?) of the infinite worth of the human person, the magnificent piece of work that is man, need to shout it to the heavens: I will not stand for this violence because you are attacking the image of the living God.
But there is something more, something much more. You see, it is perhaps relatively easy to say "I will not stand for this!" But what is much harder is what was done by that priest, Joseph of Damascus, when the violence and the hatred came to his neighborhood.
I do not know whether he ever shouted "Stop!" to those who were killing the Christians. But I do know that he sought out those being attacked and ministered to them, heard their confessions, gave them communion and prepared them for martyrdom for their faith in Jesus Christ. In those last moments, when he could have been running, could have been shouting his outrage, could have been looking out for himself, he gave them self-sacrificial love.
You see, if we truly believe that every human person is created according to God's image, then we will not merely try to save their earthly lives—an act which is truly praiseworthy—but will also minister to them as God's creatures who bear His stamp upon them.
There is no justice without love. There is no peace without love. There is no harmony without love.
And we can't legislate love, nor will it spontaneously arise from some brilliant political or civic maneuver. It can only arise from the mobilization of a people whose citizenship belongs to the Kingdom of Heaven, the kingdom of love, the kingdom that will have no end, the kingdom that cannot be threatened by the biggest guns or the most hateful hearts or even the most totalitarian governments.
It is the Kingdom of Jesus Christ, the conquering King Who has destroyed even death and is coming to vindicate the people whom He has won for Himself.
And that's why lives matter.
---
Addendum: Since this came up in the comments, I wanted to address something that might warrant some clarification. The following is an edited version of a response I made in the comments:
I'm not making an "#AllLivesMatter" assertion, i.e., that people should stop saying that Black Lives, Blue Lives, etc., matter. Anyone who wants to say that certain lives matter is doing just fine in my book, since what they're saying is true.
What I'm saying in this piece is that, when we're talking about people's lives mattering, we have to say why they matter, or we're not going to get much of anywhere. I'm not dismissing anything at all. I am saying that we need to talk about a deeper, universal issue if we're going to make any headway with more particular issues, which are each so important that we need to do some basic groundwork in our thinking.