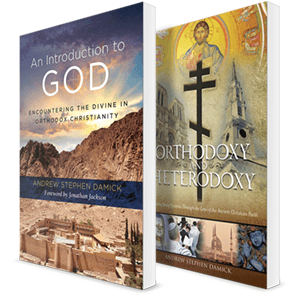 Do you have a copy of Orthodoxy and Heterodoxy but wish you had a signed one? Have you gotten a chance to read An Introduction to God yet? Are you looking for hard-to-find Christmas gifts and fancy giving an author-signed book or two? Just looking to expand your library?
Well, I'd like to help you do that for FREE. Enter the contest below to win signed copies of both Orthodoxy and Heterodoxy and An Introduction to God (new!).
If you do decide to enter, would you mind sharing this post (lots of buttons below!)? Thanks!
Thanks for reading, and thanks for all your support. Christ is born! Merry Christmas!