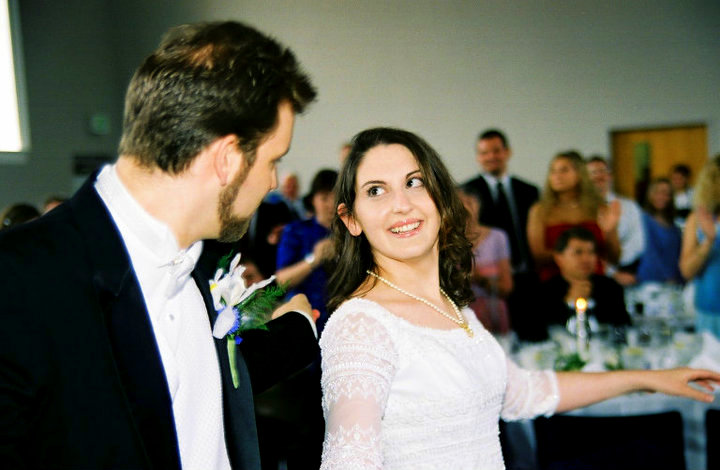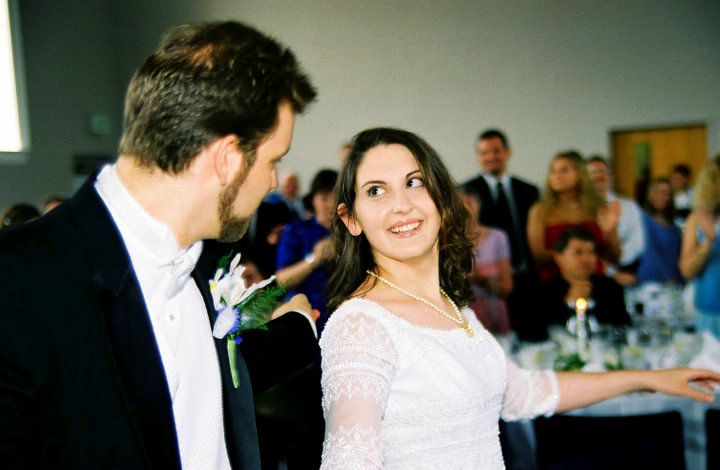 Ten years ago today, Nicole Ann Boury married me. After ten years, I'm still not entirely sure why she did it. I know I haven't always made her happy. I know I've many times made her unhappy. But even through all the uncertainty and instability of the past ten years—which is not very much for some, but is for us—we still belong.
Over this past decade, there have been a good many things we used to have in common that we no longer do. Life changed us. We got bored with some things. We discovered new things. We discovered that stuff we thought we had in common really wasn't. One by one, our preconceptions of what married life is supposed to be have come to light. Many have been set aside. But we still belong, and this marriage is ours.
As I've spent nearly the past eight years as an ordained cleric, my understanding of marriage has been clarified by my experience in the diaconate and the priesthood. Ordination is a gift, not a right, and it mainly consists of duties and calling, not of desires and personal dreams and hopes for fulfillment. Certainly, each of us in holy orders brings his own particular style and emphases to the vocation, but we nevertheless do not call ourselves. And we can indeed be un-called. The same holds true for marriage. In both marriage and ordination, there is a walk around an altar or its analogue, and in those steps, three times around, the walkers are changed. They now belong to something larger than themselves, to which they are responsible, something they did not invent and cannot reinvent.
I'm not sure when I'll ever be very good at either of these ordinations I've been given—husband and (then) priest (a temporal order that is deliberate and necessary)—but they're what I've been given, and so I have to do them.
What we've found along the way as our things in common have gradually gone by the wayside is that what we have in common that is far greater than any of these other things is the community that God has founded in and through us. We now have three children, each with his or her own personality, habits, delights and challenges. And as much as I cannot imagine life without Nicole, I also now cannot imagine life without them. I want them to exist, and life before their existence in retrospect seems diminished.
I deal with broken relationships all the time, whether pastorally or personally, and the tragedy of that brokenness affects me, even if it is "only" the tragedy of death, where the relationship's brokenness is not the fault of anyone involved but is the price that continues to be paid for the sin of Adam and Eve. I thank God that that tragedy has not entered into our home, and I must admit a certain degree of fear when I imagine it.
I love my wife. I love my kids. I thank God for them all. I do not know whether I will ever be very good at loving them. It always seems not quite enough, not quite the right thing. Grand plans in my head all just sort of fizzle out. Yet somehow we have this decade, and in it we've lived in six different homes, brought three children into the world, survived seminary, served in two different parishes, said farewell too many times to too many people (too many of them, until the next life), lost hair, gained weight, lost weight, lost friends, gained friends, gained family, finally bought a house, finally started planting a garden, finally started thinking really long-term. Finally. Finally.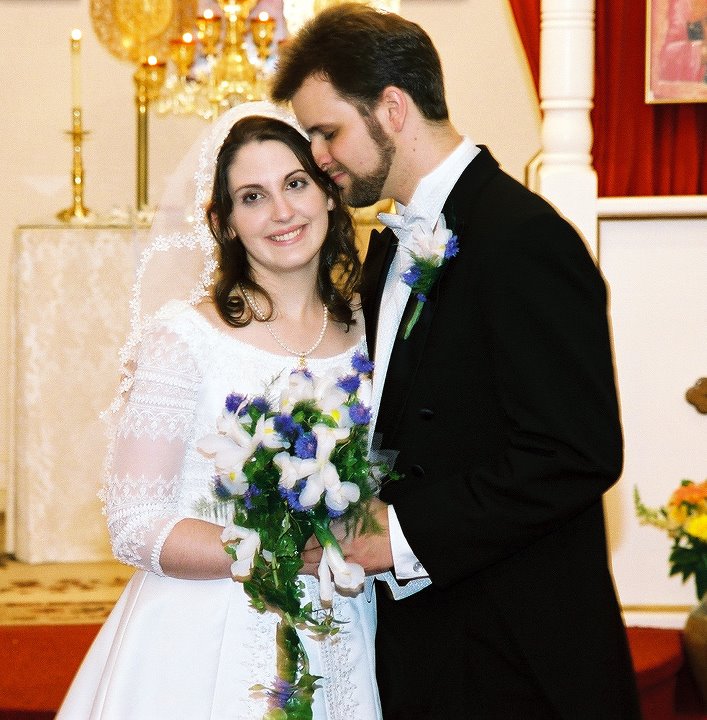 But so much more to go.
This has been our decade, though—a gift, but given for us and for our salvation. For growth. For holiness. And it seems sometimes that we have only just made a beginning. The Fathers say that that is enough. And I have hope that it is—a hope for belonging.
I love my wife, and I hope she keeps forgiving me, and I hope I keep learning how to forgive and how to repent. Because someday everything will make sense. Because everything we do in this life is for that Day, that bright, bright Day.
Unto ages of ages. Finally to belong.