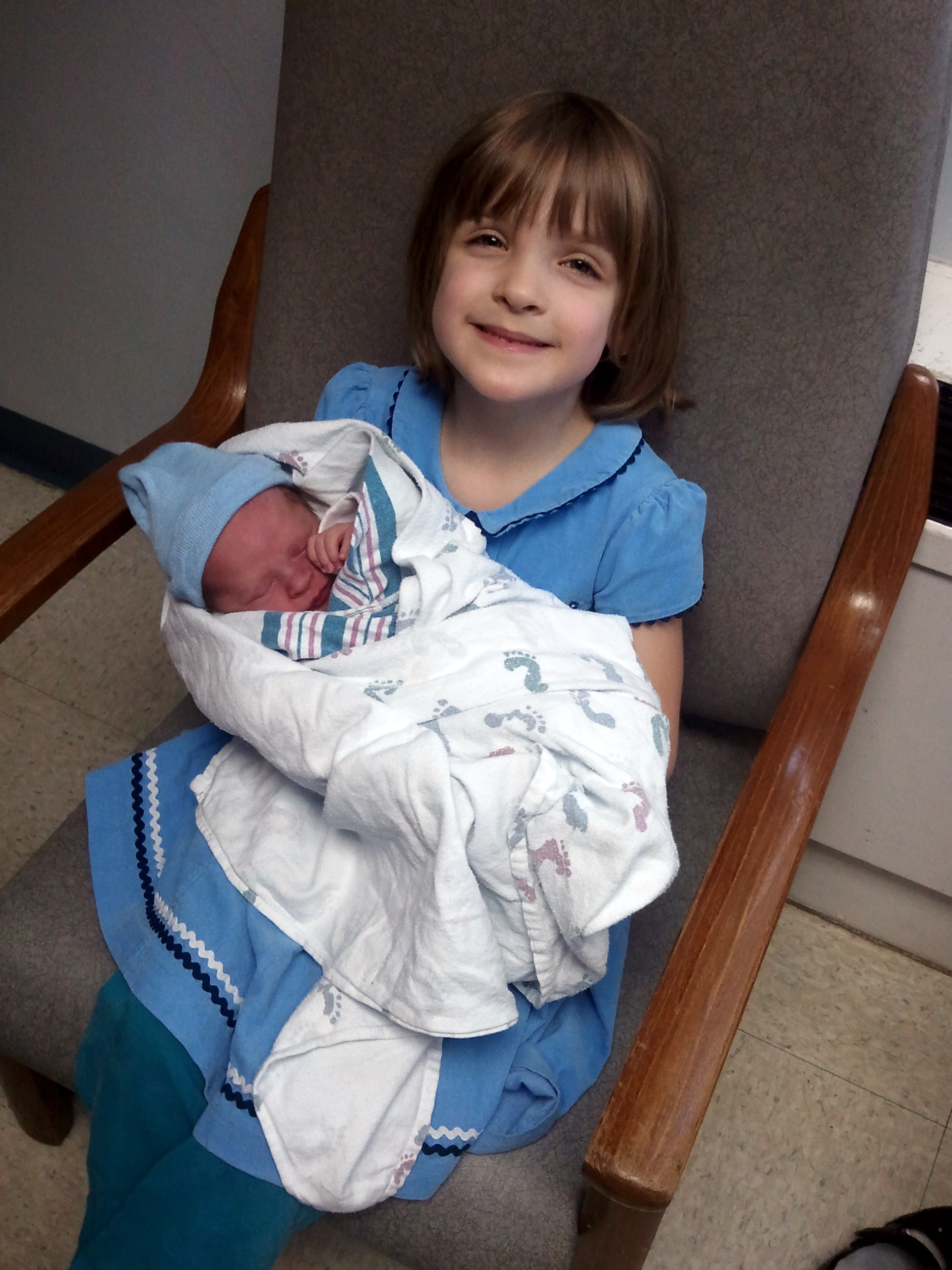 The following is a repost from September of 2008, when our first child (now 5, the older one you see in this photo) was only 18 months old. Since my wife just gave birth to our third child (also pictured) on Monday—a boy named Raphael Joseph Caedmon—I thought it apt.
Children and saints cling to You, O Lord, the rest rebel against You.

Children and saints are the boundary between the Kingdom of existence and the shadow of nonexistence.

—St. Nikolai Velimiromich, Prayers by the Lake XCV (full passage here)
It occurred to me recently in becoming a father that I am even less of an atheist than I was before. (This is predicated upon the truth that we are all atheists to one degree or another—the only truly perfected believers are the saints.) This quote above from St. Nikolai which I ran across this morning alludes directly to this thought that I had sometime last week.
In looking at a little child, most especially one's own, we are enabled to become acutely aware of the awesome reality of creation. Here is this person who until recently was defined only by non-being. Before her conception, my daughter simply was not. To be sure, there were cells and proteins and molecules and atoms which would go into her constitution. But they were not my daughter.
And then, into the nothingness, God stepped once again and called her forth ex nihilo, just as He did the universe itself. It is only with the eyes of faith that one can even begin to perceive this boundary between the total non-being of a person and the sudden, yet secret and mysterious, truth of personal existence.
Here, before us, is this new person, created by God in the hidden and sacred interior of womanhood and then revealed to the world in due time. She is unrepeatable, unique, a singular event in history which has never before been seen and never will be seen again.
And this is the same power which Christ holds out to each of us for our re-creation, that having hurled ourselves toward the nothingness from which He called us, we may repent (turn around) and be renewed in that same life-giving energy and power.
How the heck can we ever allow ourselves to become nominalists? We can only stand in rapt wonder.