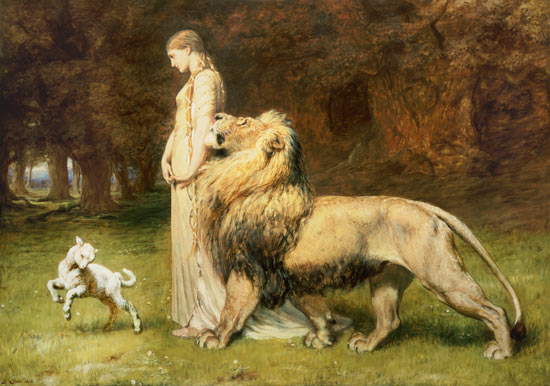 I believe that the church in which I was baptized and brought up 'is' in very truth 'the Church', i.e. 'the true' Church and the 'only' true Church . . . I am therefore compelled to regard all other Christian churches as deficient, and in many cases can identify these deficiencies accurately enough. Therefore, for me, Christian reunion is simply universal conversion to Orthodoxy. I have no confessional loyalty; my loyalty belongs solely to the 'Una Sancta'.

– Fr. Georges Florovsky, "Confessional Loyalty in the Ecumenical Movement"
A number of times in my life, especially since I have been ordained, and even moreso since I began writing and speaking publicly, it has been suggested to me (usually second- or third-hand) that I am some kind of fundamentalist—meaning not merely someone who holds to fundamentals, i.e., orthodoxy, but rather someone who is an intolerant militant.
Likewise, it has also been suggested to me (again, usually indirectly) that I am some kind of ecumenist—and here is meant not merely someone who will bother talking with other confessions and religions, but who will compromise with them on the truth.
I sometimes wish I could get these two groups of people together to let them have it out, and perhaps then I might know which sort of extremism best suits me by virtue of deciding who among these partisans I find most sympathetic. I suspect I will never get my wish, however.
Nevertheless, I believe it is the responsibility of any gentleman who aspires to integrity to take the words of his critics to heart, if only to remember why he does not agree with them. Also, I believe the issue of where exactly an Orthodox Christian ought to draw the line in these questions is very much something worth reflecting on. (I have written on this before, mind you, but that has never stopped me from doing so again.)
Suffice it to say, I do not believe that either fundamentalism or ecumenism (each as defined above) is befitting an Orthodox Christian, the first because it is a sin against love and the second because, well, it is a sin against love.
That fundamentalism is a sin against love is evident to all but the fundamentalist himself. This attitude, that it is I who possess the truth in and of myself, that it is I who am right, is fundamentally an error. Orthodoxy is not a measure by which people are judged to be correct or in error. Orthodoxy, because it is the truth, is actually Jesus Christ. Jesus said that He is the truth, and so we Orthodox rightly affirm that the truth is not a set of concepts which one can get right or wrong, but that the truth is a Person. Therefore, the one who is truly in union with that Person cannot be a fundamentalist, because he will have transcended worldly categories of rational correctness. He also cannot be militant, because the One with Whom he is in union is pure gentleness and respects the free will of mankind, having granted it Himself in the first place.
Ecumenism is likewise a sin against love, and, again, that is news to the ecumenist. He probably thinks he is acting in the interests of love, setting aside all that pesky dogma that divides and does not unite. But love does not lie, not even to spare the feelings of the beloved. And ecumenism is fundamentally based on the lie that there is no truth, that there are only "truths," whose meaning never touches mankind such that he becomes responsible to something beyond himself. Rather, these "truths" are put in service to mankind.
Both fundamentalism and ecumenism (again, I stress: as defined above) are in their essence not remotely Christian. Why? It is because their purpose is always born of and directed toward this world. The fundamentalist serves worldly logic, always demanding correctness, while the ecumenist also serves another worldly logic, demanding instead social aims such as "justice" (defined typically in purely material terms) or "unity" (again, in material terms, not in terms of uniting with the one Christ). Neither fundamentalism nor ecumenism are actually about the truth, because they are about mere concepts (often about the truth), not about the Person Jesus Christ (Who is the truth).
Orthodoxy's telos has always been directed away from this world, toward the Person Who is Truth Himself. That is why, as per Florovsky's quote above, an Orthodox Christian must believe in only one Church, the Una Sancta ("One Holy," from the Nicene Creed). Why? Because we believe in the whole Christ, according to the phrase of St. Augustine that Florovsky himself loved, totus Christus, caput et corpus ("the whole Christ, head and body"). Christ cannot be divided, and so there cannot be many churches. There can be only one Church.
Believing this and defending this to those who would deny it does not make one a fundamentalist. Why? It is because the uniqueness of Christ, which is the uniqueness of the Church, is not any human achievement. It is nothing for which I can take any credit. It is only something to which I can attempt to adhere. By my sins, I frequently separate myself from the Church, and it is only at the eschaton, the end of all things, when it will be known whether I will be fully and permanently joined with Christ.
Admitting that I am a sinner and do not understand the truth fully also does not make one an ecumenist. Why? Because God actually did reveal the truth, and He revealed that He is the truth. We cannot compromise on the nature of the truth—Who is a Person—any more than we can compromise on any other person's nature. We can argue and issue agreed statements and overlook various points of doctrine all we want, but none of that will change the nature of Christ. He is Who He is. Working out a "confession" to which one must be loyal or to which disparate parties can agree is ultimately irrelevant to the reality, as though some "version" of Christianity could be found to be sufficient. The task of the Christian is not to discover the truth (or worse, "my" truth) so that it can be publicized to mankind but to be responsible to what was actually revealed to mankind. There is discovery to be made, but the discovery is how I may further conform myself to the revelation, not the revelation to me.
Yes, I believe that the Orthodox Church truly is the only Church. Seeing what I have seen, how can I believe otherwise? And I also wonder, how can anyone else who holds to some faith believe otherwise concerning his own faith? If what you believe is not truly the truth, why do you believe it? How is it worth your dignity and your loyalty if it is not the truth? Nothing is worthy of the name truth that does not call humanity to its knees in repentance to be transformed into what is higher and nobler.
What makes belief in the Una Sancta something that cannot be used as a weapon against others, something that cannot be turned into a fundamentalism, is that none of us truly knows whether he will finally be found in the Church at the end of time. The Church is not mine. The question is really whether I am the Church's.
Likewise, the Una Sancta cannot be turned into a project of ecumenism, because the Church is truly the Body of Christ, the corpus of the totus Christus, and there is no amount of word-wrangling that will change the God-man Jesus Christ. In the end we must stand (in the words of the great Akathist of Romanos) "as mute as fish" before this mystery of incarnation.
Let us pray that in the end we will be found not to have neglected so great a salvation.
Update: For the sake of clarity, I thought I should make explicit that the definitions of fundamentalism and ecumenism used above are not my own, nor do I prefer them. To me, both words are almost entirely evacuated of any real meaning these days. I will, however, proffer my (observed) definition for fundamentalist as found in the wider culture:
fundamentalist, n. Anyone who is more serious about religion than I am, especially if he owns a gun.