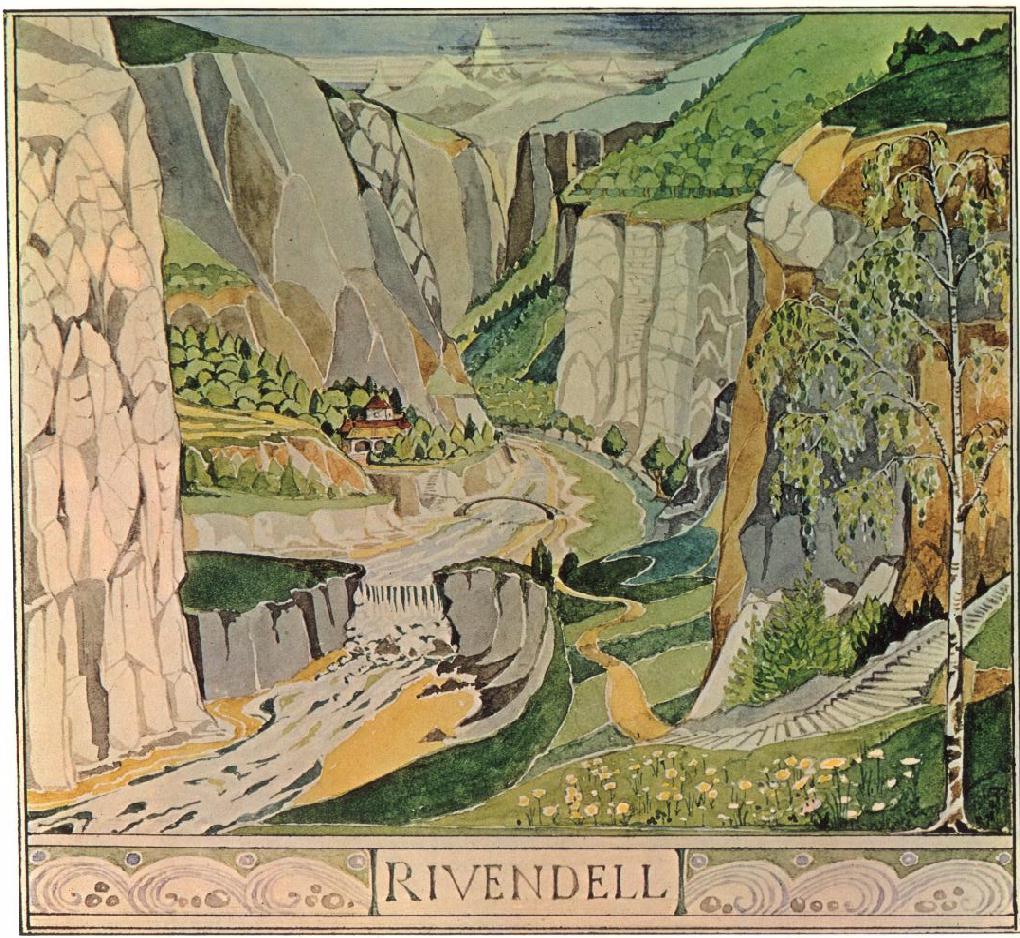 Whenever I have not read The Lord of the Rings for some time, I feel as though I am a long way from home. I try (but sometimes fail) to read it annually. And yet I have all these books around that I bought but just haven't gotten around to reading yet.
They're good books, mind you. Being a geek who married a geek, our books bought on whims tend to be dense, hearty stuff. To my right is a Steven Runciman book on the 13th century Mediterranean (gazed upon lovingly), while G. K. Chesterton's The Everlasting Man (begun, but left off) is buried underneath some paperwork. Above me is The Letters of J. R. R. Tolkien (leafed through furiously), and I also appear to have a 19th century edition of The Rubaiyat of Omar Khayyam (never even glanced past the title page) somewhere floating about nearby. (Its chief virtue, besides being in dire need of a bookbinder, is that its prime page claims it was "done into English." There's a translator with gusto, I tell you.)
My educational background (B.A. in English Literature; most of a B.A. in Communication; minors in Religion, Classical Studies and Ancient Greek; M.Div. with Honors in Church History) marks me boldly as one who drowns in text. (I would say "swims," but let's be honest.) And yet I somehow never seem to find time to read. I've got too many projects going on, and reading lately is more like a sprinter chowing down on the carbs than like a cow browsing in clover. (One has to wonder which of those is really the more appealing image.)
Mind you, I look around at my books, and there really are many of them I've read, quite probably the majority. But these little golden volumes that I pull off the shelf but somehow haven't read keep gnawing at me, and when the only steadily observable progress I make on anything new is the novel I read before bed, well, it's still a little depressing.
I do console and excuse myself by thinking that I am still in recovery from seminary, which is where I learned the sprinter's approach to reading, since everything must be eaten, digested, and then powered out in short order. Of course, continuing to exercise my "mutant power" of actually producing mounds of text in short order does nothing to adjust this problem. So perhaps this is actually some form of addiction and not really recovery at all.
There is a rehabilitation plan in the works, however, and it mainly consists of working out the balanced schedule for my writing and other educational work in the parish. Besides weekly sermons, I've been writing two lecture series per year, and I'll continue to do that. I am planning on adding an ongoing adult educational class, as well, something less formal and rhetorically developed. (All this is not to mention the actual print publication project that's in the works and slated for release in the Spring.) Once I've got my basic patterns in place, it should be easier to plan the workload for everything, and then that "Long term projects / Study" slot I usually have reserved for Wednesdays will finally get better used.
In the meantime, once I've finished the novel series I'm reading, I think I'll go back home again for a while and hear some songs sung in the Last Homely House.