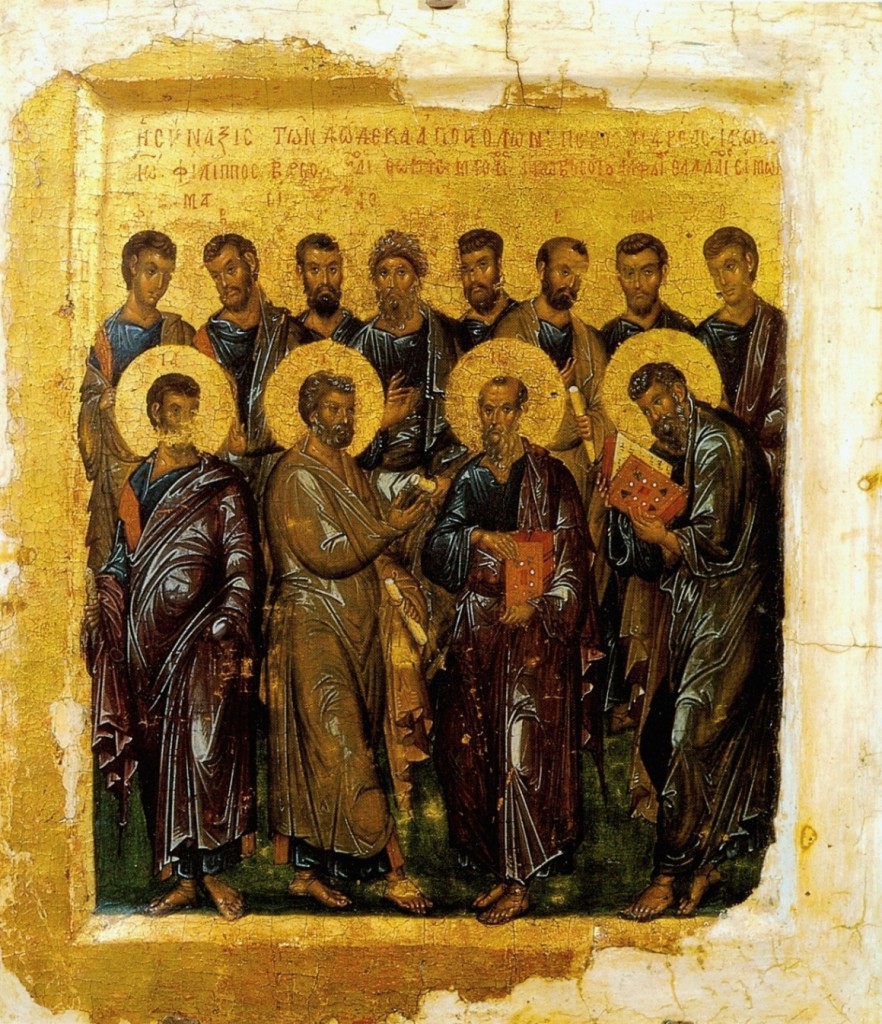 I recently received the following question from a reader (slightly edited to remove identifying details):
I am aware of one Orthodox church parish leaving one Orthodox group to go to another Orthodox group because of some issue. Doesn't this kind of dispel the idea of the Orthodox being a unified church organization as it is in the case of the Roman Catholics? This would have been impossible in the RCC. Thank you for any insight.
Since this is a question that comes up every so often, I thought I might share my response (again edited a bit):
For Orthodoxy, the unity of the Church does not lie primarily in external administrative organization, but in a unity of faith and communion. Rome places a much greater emphasis on external organization, to be sure, but a look "underneath the hood" shows some problems, too, such as the fact that, although they are all loyal to the Pope, there are in fact three different Catholic Patriarchs of Antioch (the Maronite, Melkite and Syriac; there used to be a Latin Patriarchate of Antioch, too, which was abolished only in 1964). And there are also numerous Catholic orders of various sorts who do not have to answer to their local bishop. Overlapping territory is actually the norm for Rome.
Despite the fact that we do not define the unity of the Church mainly by administrative organization, overlapping territory is not the norm for Orthodoxy. The situation that a minority of Orthodox find themselves in where territories do overlap is agreed upon by the Orthodox as a historical anomaly — one that we are actually in the process of fixing. The Assembly of Bishops was created for this purpose. There are a number of such assemblies around the world who are all working on the problem locally.
By contrast, Rome does not see overlap as an anomaly and has actually enshrined it. I mentioned the multiple Catholic Patriarchs of Antioch, but there are also multiple, overlapping Catholic bishops in other places, especially wherever they have both Eastern and Latin Catholic churches in the same territory (and sometimes, there may be more than one Eastern Catholic hierarchy in a territory, such as in India, where there are two in addition to the Latins). And it's a problem that doesn't just exist across the sea. Where I live, for instance, there are the local Latin parishes who fall under the Bishop of Allentown, but there are also Ukrainian Catholic and Byzantine Catholic parishes who each have their own bishops. And over on the other side of the state, the Latins have their own Catholic Bishop of Pittsburgh, but the Byzantine Catholics have their own Metropolitan Archbishop of Pittsburgh.
So, yes, it is a shame that the parish you mention has the "option" of going to another Orthodox jurisdiction, but it is also not normal or acceptable that this is possible. Such things actually used to happen far more frequently out here in the "wild west" on the geographical fringes of Orthodoxy, but it is now much more rare and generally not tolerated by bishops. Yes, the process of working all these things out has run into some obstacles and not everyone agrees on how it should come about, but it really is being worked on.
And all that said, I don't know which parish you're talking about or what the details of their proposed move are. Perhaps they are doing it all with their bishop's blessing? I doubt that a genuine mutiny would be received well by the bishop they want to switch to.