The following by guest author Mihai Oara is in response to the 2006 Gospel Coalition piece John's Story: Why I Left Eastern Orthodoxy for Evangelicalism.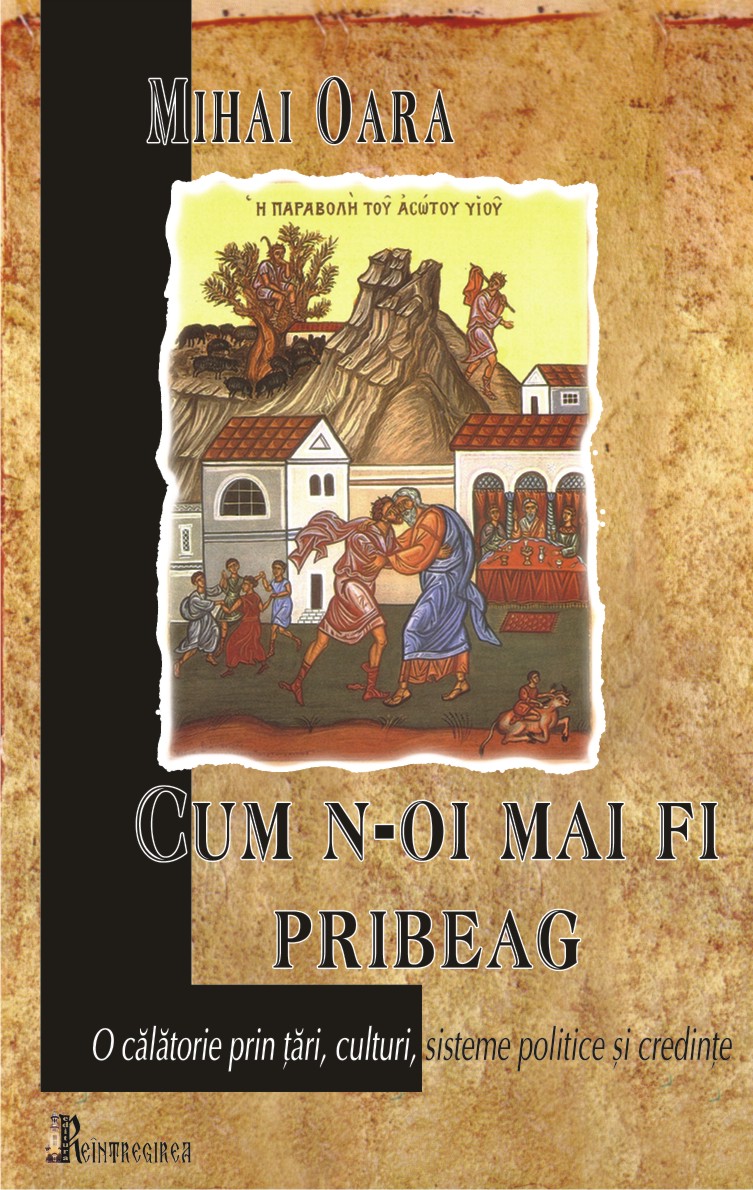 While in the United States we can see many conversions of Evangelicals to Orthodoxy, the situation is quite the reverse in traditional Orthodox countries. This phenomenon is relatively easy to explain in a purely mathematical way: if there are two disjoint groups, A and B, with 5% of members of each moving to the other group, and if A has many more members than B, then it is expected to see numerically more people going from A to B than from B to A. The movement from the large group to the small group is very noticeable, while the reverse trend barely registers.
Beyond this "mathematical" explanation, I would like to look at the actual conversions between Orthodox and Evangelicals in the country of Romania, where I was born and grew up as a Baptist. This is based here on personal observations and experiences, not on a scientific study. I believe that the key to understanding these conversions is in the motivation of the converts. The question here is not which theology is right, but why people prefer to choose one over the other.
My direct experience
To avoid a false claim of absolute objectivity, I will briefly relate my own experience and the experience of people close to me.
My mother was born Byzantine Catholic, as were most Romanians in Transylvania since 1700, when some Jesuit priests convinced Romanian Orthodox to recognize the jurisdiction of the Pope, while keeping their faith and traditions. The main argument was that by this conversion Romanians would receive equal rights with Hungarians and Germans – a promise that was not kept. After the Second World War, most Romanians in Transylvania returned to the Orthodox Church.
While going through a difficult period in her life, far from other family and friends, my mother encountered Baptists who invited her to their meetings and treated her very well. She converted shorty after I was born, which – as I see it now – gave me the blessing of still being baptized Orthodox as an infant. My mother remained a Baptist all her life, while I followed a more complex path. My father remained Orthodox for many years, but in the end, perhaps from solidarity with my mother, also converted to Baptist.
I was re-baptized as a "born-again" Baptist at the age of 20 and I remained an Evangelical until I was 45, when I returned to the Orthodoxy into which I had first been baptized. My immediate motivation (which was the same for my wife, until then a life-long Baptist) was the discovery of the incredible Orthodox heritage of spirituality and theology.
My wife's mother related to me once how she converted from Orthodox to Evangelical. It was short and concise. She said that one day, when she was young, a lady showed her a text from the Old Testament that forbids the worship of images. That was it: she understood that the icons are idols and stopped entering Orthodox churches.
The conversion of my father in law, Aurel Popescu, was even more interesting. When he was 17, he stepped into an Evangelical church and heard a man preaching about salvation. He liked it a lot and thought he made a great discovery. What happened next is both amusing and revealing. He had a Religion class in the high school (it was in the late '30s, before Communism) and he immediately told the priest who was teaching the class that he had found the true faith. The following dialog took place:
The Priest: "… and what is your new faith?"
Aurel: "I discovered that Christ died for my sins."
The Priest: "But that is what we always believed!"
Aurel: "No, Father, I believe this really happened."
The Priest: "I also believe it really happened."
Aurel: "No, no, I REALLY believe."
My father in law told us that as a result of the conflict with the priest, he was expelled from the school and had to graduate with private teachers. Later on, he joined an Evangelical church in Bucharest, which used to keep certain Orthodox traditions. He was expelled from it, when – having understood that the baptism of infants is not valid – he was secretly baptized again as an adult in yet another Evangelical church.
The typical Orthodox to Evangelical conversion in Romania
It is a custom that people who convert from Orthodox to Evangelical publicly give their testimony, so I have heard it many times in Romania and I can find some common patterns. To understand these patterns better, it is important to know that in traditional Orthodox countries there is a large majority of nominal Orthodox. They come to church services once or twice a year and almost never participate in the Church sacraments. Most conversions away from the Orthodox Church happen from this class of people.
In the most general case, the testimony goes like this:
"I grew up as an Orthodox, but I really did not know Jesus Christ. I used to drink, smoke and beat my wife. I was really disgusted with my life, until one day a Baptist friend invited me to an evangelistic service. There I heard the gospel for the first time in my life and I decided to give my life to Jesus. I talked with the Orthodox priest in our parish but he told me not to join a sect, because the salvation comes from kissing the icons and through good works. My family and friends thought I was crazy, but my life was completely changed and I decided to follow Christ in the baptismal water. In the new church I found real love and friendship and the pure Gospel, unadulterated by human traditions."
While this is by far the typical conversion, there is a special class of more theologically educated people who left the Orthodox Church to become Evangelicals. Some of them had a significant impact and are quoted among Romanian evangelicals as the heroes of the true faith. Dumitru Cornilescu was an Orthodox monk who claimed that he became a Protestant when he translated the Bible from Hebrew and Greek (although many may notice the similarity with Luther's German translation and the abundance of biased passages). Another was Tudor Popescu, an Orthodox priest in Bucharest, who in the 1920s changed the liturgy to fit his newly found Protestant convictions and was later excommunicated. The Evangelicals claim that people like him were thrown out of the Orthodox Church because the Church could not stand their true faith in Jesus Christ. But such cases, while making a lot of waves, were extremely rare.
A more recent case is of another Orthodox priest, Ioan Florea. He claims that when he got his first parish, he was disgusted by the sinful life of his parishioners and asked the bishop to give him another parish. When he moved in the new city, there was no welcoming committee, but he was visited by the Baptists who invited him to their church and showed him a lot of attention. Later on, he wanted to practice the Baptist faith and way of worship inside his own parish, but the cruel bishop threw him out from the Church. He also claims that in all his four years in the Orthodox seminary he has never heard that Jesus died for our sins.
The case of this priest reminded me of an old Romanian joke. There are these two Jewish friends, who were devoted believers, all their lives. One of them, on his death bed, announces that he gave up his Jewish faith and joined the Communist party. "Why," asks his friend, "after 80 years of holding the Jewish faith, you abandon it?" "Very simple," answers the dying man, "better for one of theirs to die, than one of ours." Paraphrasing him, I can say that it is better that Ioan Florea become Baptist.
The typical Evangelical to Orthodox conversion in Romania
As I have explained from the start, there are fewer such conversions, but they do happen.
I have already mentioned my own case. As a Romanian Baptist, I knew that the Orthodox practice a Christian faith "corrupted" by un-biblical human traditions. I do remember that once a Baptist minister, who was well educated, told me that the Orthodox theology is much more profound and rich than ours. My own pastor in Bucharest complained that while the Orthodox have a rich theology of the Church, ours was very weak and limited. Coming in contact with some Orthodox books in 1999, I perceived a paradox: I could not understand why Orthodoxy is so corrupted and at the same time holds such a treasure of profound spirituality. Trying to resolve this paradox I ended up by converting to Orthodox faith.
Here are two more examples of conversions to Orthodoxy from Evangelicalism in Romania:
Bogdan Mateciuc became a Baptist as a teenager. Disappointed by the multitude of trends and conflicts between various denominations and groups, he took a second look at the Orthodox faith. He started to discover, step by step, that the usual accusations against the Orthodox were false. At the same time, he started to attend the liturgy and to actually understand it. After a week at a monastery, he came back to the Orthodox Church in which he was once baptized as an infant.
David Hudson was a Baptist missionary in Romania, where he wanted to help improve the worship services. Almost as a professional interest he entered an Orthodox church, but the liturgy seemed very cryptic, until a friend who was an Orthodox priest explained it to him. He had a revelation: this is the worship he always searched and wanted. He converted to the Orthodox faith and later became a priest.
There are more cases like this, but they can be easily described by the same pattern: an Evangelical who searches for truth comes in contact with the Orthodox faith and after taking a second look discovers that it is not what he heard about it in his Evangelical community—not only that it is biblical, but it has aspects that were completely discarded by the Evangelicals: the continuity, the sacraments, the writings of the holy fathers, the theologians (ancient and modern), the traditions of prayer and fasting, and much more.
It is easy to perceive an asymmetry between the two directions of conversion. In most cases, the Orthodox to Evangelical convert is one who was a nominal Christian and knew very little about the church in which he formally belonged, and through some friend has an encounter with an Evangelical service, where he has an emotional experience. He discovers friendship and love and a sense of community which were previously lacking in his life.
The typical Evangelical to Orthodox convert is a knowledgeable and theologically literate Christian who searches for truth and the right Christian practice. He discovers the Orthodox faith, but is first stopped by all the accusations which he had heard in his own church. In Romania, the Evangelicals often define themselves in opposition to the Orthodox. "Unlike the Orthodox," they say, "we do not believe in…" After a careful study of the issues, he finds out that the accusations are either false of superficial. Moreover, he discovers a huge body of tradition, practice and theology, which stands as an answer to his or her many old questions.
General trends
In the 1980s, Joseph Tson, a Romanian Baptist leader, started to travel through the United States and solicit funds for the future Evangelical crusade in Romania. He explained that Communism would fall and he wanted to initiate a massive assault through media, books and stadium crusades. He claimed that after the fall of Communism, the Orthodox Church would start losing ground. According to him, Orthodoxy was protected by the lack of information typical in a the totalitarian regime. Once the regime was gone and people came in contact with the truth residing in the West (mainly of American variety), they would drop the old faith like an old cloth and embrace the light coming from the West.
Communism fell, but his plans did not come to fruition. At the prompting of a new, young and enterprising pastor, his church in Oradea dismissed him. He continued to preach through the country, but his appeal subsided after the onslaught of new trends, worship fashions and theological emphases. Recently, he joined a newly formed Charismatic movement, for which he was promptly expelled from the Romanian Baptist Union. He had been a leader of the Baptists for many years, including the years of persecution under Communism.
The newly found freedom meant freedom for new leaders to start new currents and assert themselves in some new factions. Western Evangelical missionaries continue to come into the country to "bring Romania to Christ." They are much like another missionary, who around 1900 wrote back to his board of missions that he did not encounter a single church in Bucharest (the hundreds of Orthodox churches apparently being invisible), reported that the Romanian people are deceived by false doctrines and need help. As a result, the Romanian Evangelicals are more and more Americanized. They receive everything that is good and bad in America. This also creates some conflicts between old-style conservative Baptists and the young ones, who desire something modern.
Is the Orthodox Church growing numerically in Romania? I do not think we can say this, for the simple reason that in Romania most people were counted as Orthodox anyway. What is happening, however, is that nominal Orthodox Christians are becoming more devout and starting to attend church services and participate in the sacraments. Every time I visited Romania I found churches full at the main services, sometimes with crowds overflowing outside. A lot of new churches and monasteries are being built, so many that I have recently read an article in a British newspaper which was complaining that while Romanians are among the poorest in the European Union, they paradoxically spend too much of their money on building churches.

Mihai Oara was a young Romanian Baptist when he came to United States in 1980 as a political refugee. He converted to the Orthodox faith in 1999 and is a member of All Saints Antiochian Orthodox Church in Raleigh, North Carolina. He has four grown children and works as Chief Technology Officer at a software company in Washington. He is also the author of Cum n-oi mai fi pribeag ("How not to be a wandering sheep"), published in Romanian.