This semester, I'm excited to be co-teaching a course called the Sanctification of Time at the Orthodox School of Theology in Toronto. It revolves around the various liturgical and prayer cycles of the Church and how they are lived in time.
One of the first texts we are reading is an excerpt from  St. Basil's Longer Rules on praying the Liturgy of the Hours–the prayers stemming from monastic tradition that mark the canonical or royal hours in the Church. (The portion I'll be referring to in this post comes from Question/Rule 37; you can find the full work and some of his other ascetical writings here.) 
Perhaps I'll reflect more on the distinctiveness of each hour in a future post, but for now I'd like to draw attention to the way St. Basil introduces the whole topic of prayer throughout the day–it's always struck me as counterintuitive, refreshingly so.
First is the initial reason why he thinks it's important to observe specific prayer times during the day. Given my almost romanticist sentiment for the beauty of time, I'd assume that the prayers of the hours are meant to honor God in time–to make sure we are setting aside more of our day for prayer and liturgical observance.
But it's almost like St. Basil's concern is the opposite. His primary worry is that "some use prayers and psalmody as a pretext to avoid work." Indeed the entirety of his treatment of the hours is in response to Question (Q37) in his Rules, which ponders "Whether prayer and psalmody ought to afford a pretext for neglecting our work, what hours are suitable for prayer, and) above all, whether labor is necessary." 
So his fear is not that people will devote too little time to prayer, but too much–or at least use prayer as an excuse to avoid or procrastinate other necessary and God-given tasks.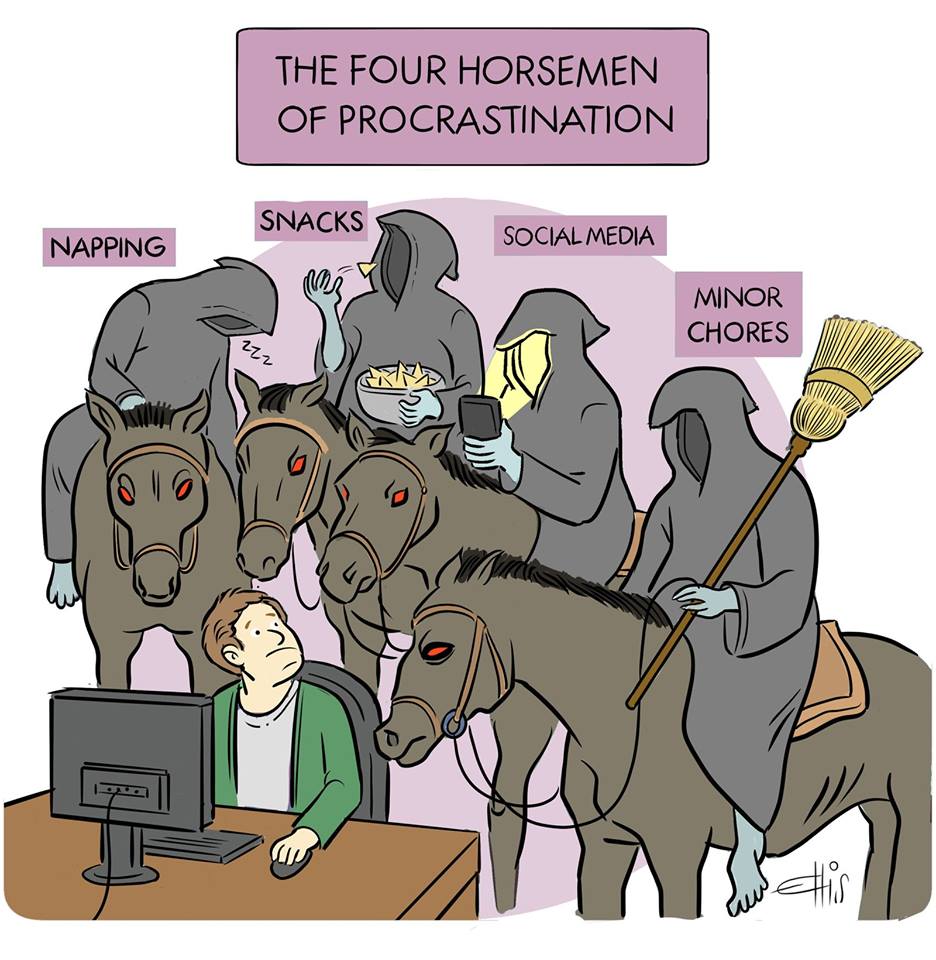 In addressing this issue, St. Basil distinguishes between two categories of activity in this life: prayer–which is suitable to do at all times–and "certain other tasks," like work, which are covered under the umbrella of Ecclesiastes 3:1: "There is a time for everything." In other words: prayer is good to do all the time, work etc. is good to do only at its appointed time.
But doesn't this idea of prayer–that it is something to be done all the time–exacerbate the tendency to use prayer as an excuse to avoid working?
Not for St. Basil, who reminds us that "while our hands move in work we may praise God with the tongue when this is possible, or rather when it is conducive to the edification of the faith. Or if not, then we praise God in the heart, with psalms and hymns and spiritual canticles . . . as it is written, fulfilling the duty to pray in the midst of work."
To put it another way, prayer and work are not mutually exclusive activities. Work needn't be put off for the sake of prayer, since it is possible (and advantageous) to pray while working.
"We must toil with diligence," he writes, "and not think that our goal of piety offers an escape from work or a pretext for idleness, but occasion for struggle, for ever greater endeavor, and for patience in tribulation."
This is the only way, according to him, to fulfill the Apostles' command to pray without ceasing (1 Thess 5:17).  
This affection for real work is surprising, particularly in a text devoted to prayer and the spiritual rigors of the monastic lifestyle. But it's also refreshing, particularly since work is such a central part of most of our lives.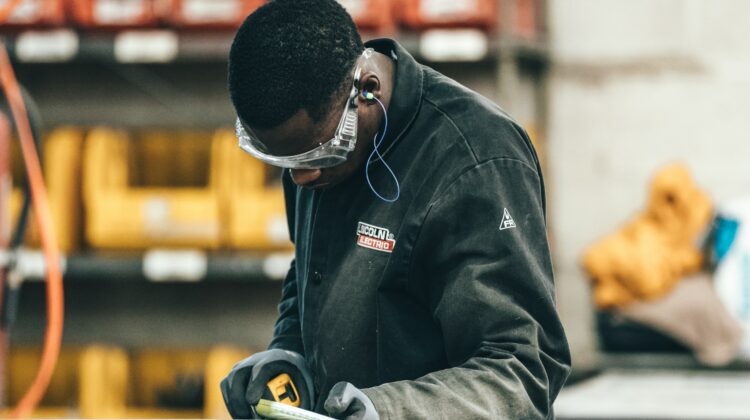 When I am trying to safeguard my life in Christ, I ordinarily focus on the importance of prayer–and trying to get myself to do more of it. Work and labor that preserves my body and way of life are performed with an almost begrudging or guilty attitude. But St. Basil takes a different approach–to correct our practice of prayer, we sometimes need to pause and correct our attitude towards work. 
And it is in this surprising way–by praising the importance of labor, particularly that which is offered in a spirit of prayerful gratitude–that St. Basil introduces the important habit of observing the liturgy of the hours.