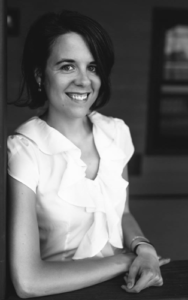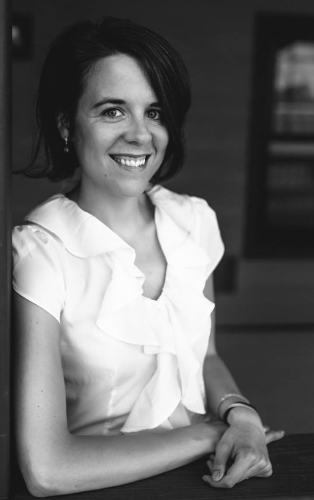 Some of you are already familiar with my podcast of the same name, which has been on Ancient Faith for the better part of a year. I'm thrilled to open up this new avenue of content. Here, I'll share abridged versions of my episodes in written form, as well as other thoughts that don't quite make it into the episodes. So if you're new to Time Eternal, welcome! If you've been around for a while, thanks for stopping in to visit me here on the blog—I'm excited and I hope you are, too!
Now let's get to the real question: Why time? Why spend so much time discussing time from a spiritual perspective? Is there really so much to say about time and faith that it warrants its own podcast and blog?
Before answering that, I want to tell you about my own journey to time…
I started writing the first episodes of Time Eternal about a year ago. At that point, I trying to complete my PhD in European History, and was desperately sick of staring at the massive stack of dissertation pages that still needed editing. Thus, as an avoidance tactic, I started a podcast.
But my dissertation—that grueling Mt. Everest of pages that is now happily completed—is part of the story, too. In it, I examined how people in sixteenth-century Germany perceived the year as a unit of time (and yes, they thought about things a bit differently back then, but that's a much longer story…) To write it, I spent several years in a dusty, old library in Germany, poring over 400-year-old calendars and books and sermons.
What came up again and again in all that research was how much people revered time in this pre-modern, predominately Christian society (I was studying the writings of Catholics and German Lutherans). These folks had the utmost respect for time, and they seemed to be in touch with an idea that had never occurred to me before: that time isn't our enemy. It's not a nuisance. Well, okay, it kind of is, but mostly it's a gift from God—a blessing.
This notion of time as blessing was a steady comfort to me through the long, lonely hours of hard research and academic writing.
Several years prior, I had converted to Orthodoxy. So in the midst of my research, I began to wonder what insight the Church might offer my growing appreciation for time. What I encountered was a richness of thought and experience that far surpassed any of my antiquated calendars. In Orthodox thought, time somehow functioned in tandem with eternity—there was no dualistic division between the two.
I remember reading, for example, this reflection by Fr. Alexander Schmemann with awe:
It seems to me that eternity might be not the stopping of time, but precisely its resurrection and gathering. The fragmentation of time, its division, is the fall of eternity. Maybe the words of Christ are about time when He said: "…not to destroy anything but will raise it all on the last day." The thirst for solitude, peace, freedom, is thirst for the liberation of time from cumbersome dead bodies, from hustle; thirst for the transformation of time into what it should be—the receptacle, the chalice of eternity. Liturgy is the conversion of time, its filling with eternity.1
I read and read about time and eternity, but more than that, I tried to experience.
The more I partook of Orthodox liturgy, in my own broken and frail way, I realized eternity is all around us, entwined with time and space through the sacraments, the incarnation, the icons, my neighbor. It was like seeing reality through a new lens, one that lent a fresh counterpoint of meaning to the unfolding of all the seemingly (seemingly!) mundane or trivial moments of the everyday. I had the distinct sense I could spend the rest of my life savoring this new reality and still never exhaust its beauty and holy mystery.
By the time I finished my degree, time was at the forefront of my mind. Not just time, but specifically the question of how it relates to eternity, and how it intersects with our lives as Christians. I started Time Eternal as a way to delve deeper into some of these questions—not out of mere intellectual interest, but out of the sense that time is somehow central to our experience of God, His mysteries, and reality. I wanted to start that conversation, to invite others into the things I was thinking about and encouraged by.
And so, "Why Time?" Why devote an entire blog to the topic of time and eternity?
First, time is everywhere—it's the shrouded backdrop of all our thoughts, plans, endeavors, hopes, dreams, mistakes, triumphs, memories and longings. It is, as famed historian Marc Bloch puts it, the "plasma in which events are immersed, and the field within which they become intelligible."2
Second, there are so many passages in the Bible that call us to see or steward our time on earth in a particular way. Psalm 90:12 asks the Lord to "teach us to number our days aright that we may gain a heart of wisdom." In Ephesians 5:16, St. Paul admonishes us to "make the best use of time, for the days are evil."
Of course, time (like air) is not easy to see even when we are looking for it—it has no physical substance that can be perceived by the eyes. But there are many instances that we fail to see time with our souls, as well. Our spiritual default is to live blindly and forgetfully, imagining we will always have time left to repent. The enemy, St. Gregory the Theologian reminds us, beckons us to "give the present to [him] and to God the future." It is good for our salvation to think about time, and to think about how we live our way through it.
But there's even more to it than that. This is a larger discussion, but suffice it to say this: if we're serious about the Incarnation and the Resurrection of Christ, then at some point, we have to get serious about our relationship to time and, by extension, eternity.
Footnotes