This year, I made a more concerted effort to keep up with my weekly time-related quote on the Time Eternal Facebook page. I've been hashtagging these with #TemporalTuesdays because I always post them on that day of the week. It's the biggest-littlest thing I've done this year to engage with readers and churn up fresh thoughts about the way we encounter time in our daily lives.
Here were the top five #TemporalTuesdays quotes of 2017, based on likes and other engagement from you folks. Enjoy–and Happy New Year!
(Note: Things have been a little quiet around here, I know. I took a hiatus from writing and posting during the Nativity Fast, and am gearing up for the launch of Time and Despondency on January 15th, not to mention stocking up on content for the rest of 2018. It's going to be an exciting and growth-filled year, not only for me but for Ancient Faith as a whole!)
#1–Source: JRR Tolkein, Fellowship of the Ring.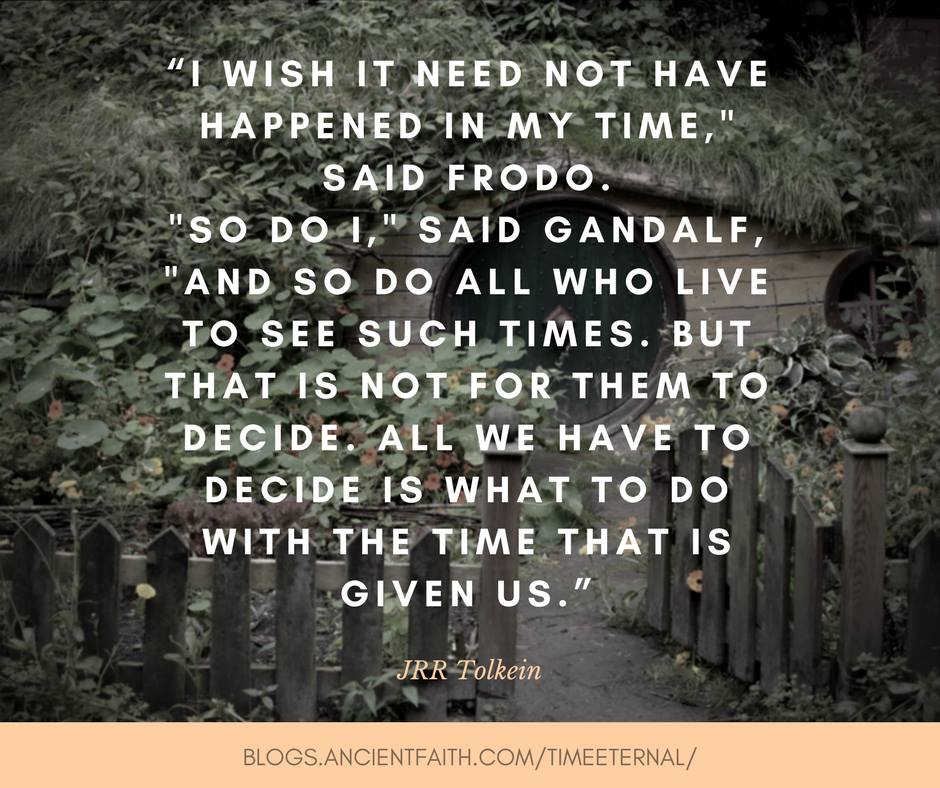 #2–Source: Fr. Alexander Schmemann, For the Life of the World.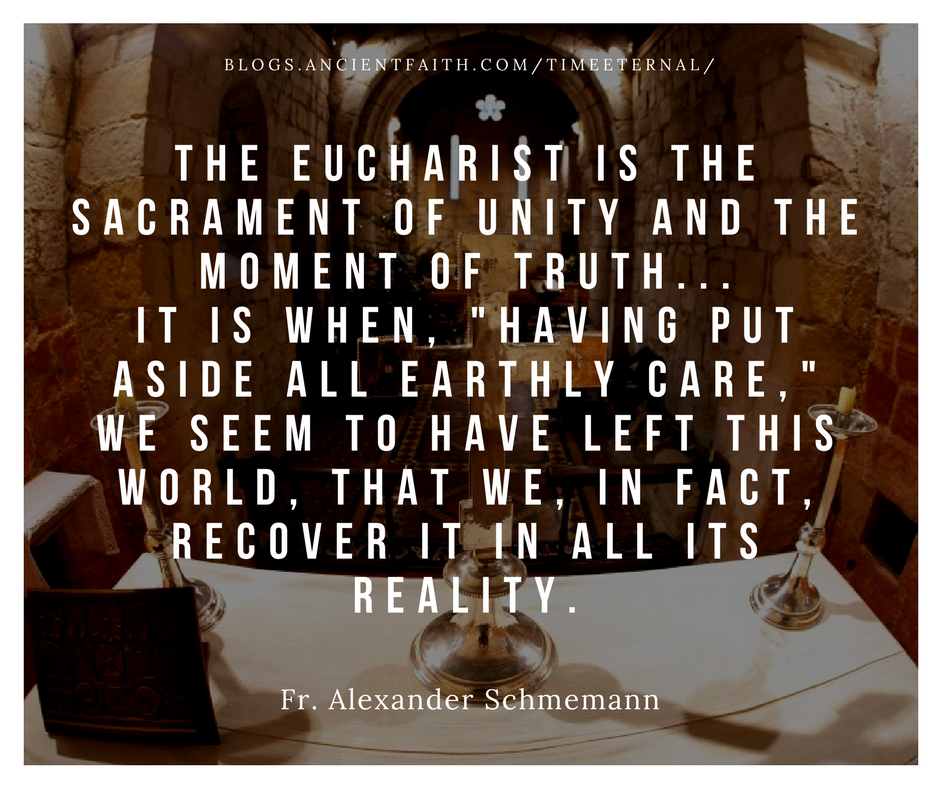 #3–Source: CS Lewis, The Great Divorce.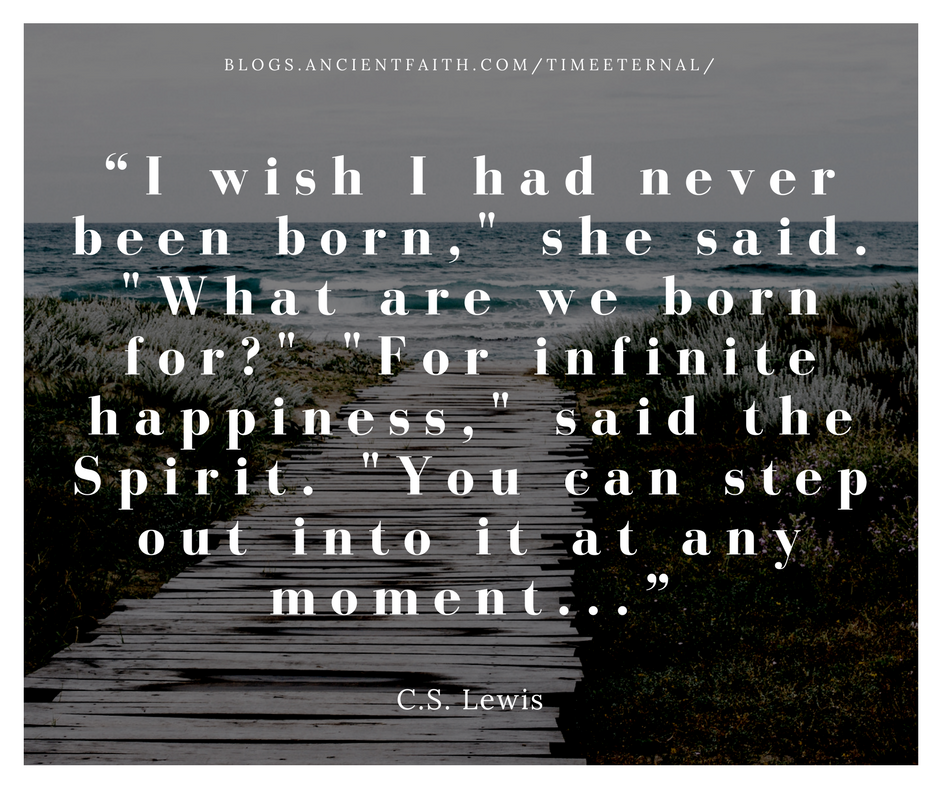 #4–Source: Archbishop Anastasios (Yannoulatos) of Tirana, "The Dynamic of Universal and Continuous Change: The Testimony of the Three Hierarchs on 'Change for the Better'," in Facing the World (St. Vladimir's Orthodox Theological Seminary Press, 2003).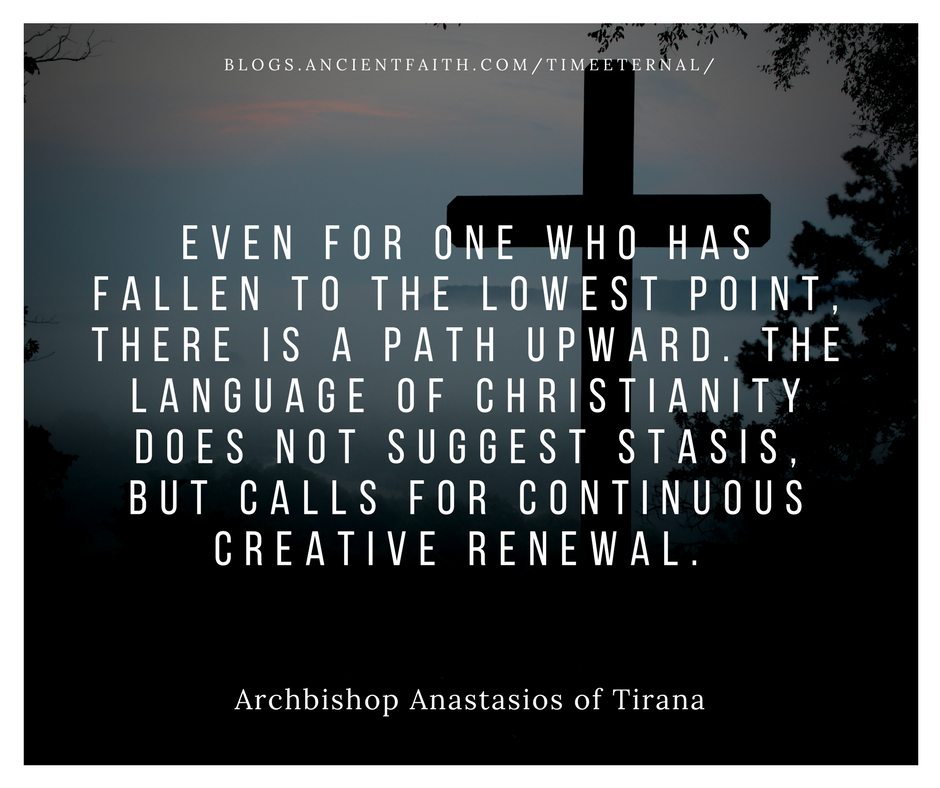 #5–Source: Peter Bouteneff, "Christ and Salvation," in The Cambridge Companion to Orthodox Christian Theology, 96.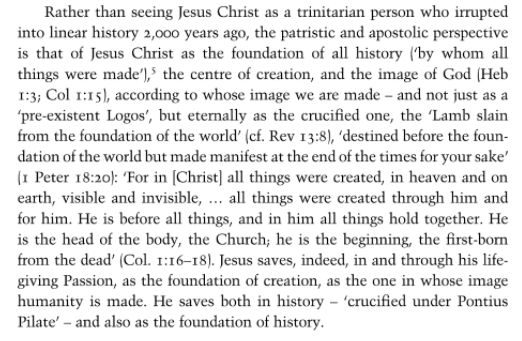 If you like #TemporalTuesdays, make sure to like the Time Eternal Facebook page so you have a better chance of seeing these on your newsfeed in 2018!