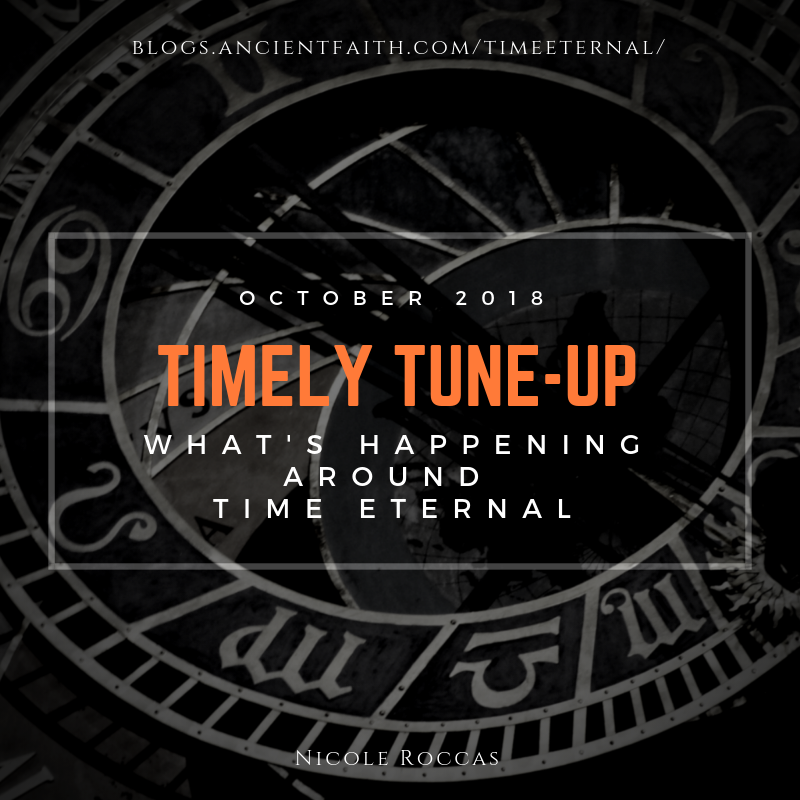 Hi Time Eternalites!  Before October is done, I just wanted to post a few links to some of the latest TE content that hasn't yet made its way to the blog.
Imposter Syndrome as an Orthodox Writer
Yesterday on Ancient Faith's Behind the Scenes blog, I talked about how my struggle with imposter syndrome and strategies I use to deal with it. Definitely something to check out if this is something you wrestle with! Here's an excerpt:
In the words of psychologist Ellen Hendriksen, [imposter syndrome] is "the low, constant rumbling of insecurity, fraudulence, or self-doubt that strikes successful individuals. Even when there is plenty of evidence to the contrary, the feeling persists."

The tricky thing about imposter syndrome is that it's not just about how good (or bad) one's work or writing is, or how successful others try to convince you it is. This is about fear and shame, and often feels as though one's entire sense of self is somehow precarious, inadequate.
October's Patron-Sponsored FB Live
Last Friday, I hosted an FB Live with the gracious support of my Patrons. Along with some thoughts about preparing for the Nativity Fast, the bulk of the discussion (after the 15-min mark) focused on Lee Smolin's book on theoretical physics, Time Reborn, which traces what I call his "conversion to time." Find out what I mean and how this connects to a sacramental faith.
Fr. Tay's Story
Last week on the Time Eternal podcast, I posted an interview with my friend, Fr. Tay Moss, an Anglican priest in Toronto. He spoke a bit about a difficult experience he had while completing his chaplaincy training, which we posted in honor of Infant Loss Awareness Month. The uncut interview is available here for all Patrons. Happy Listening!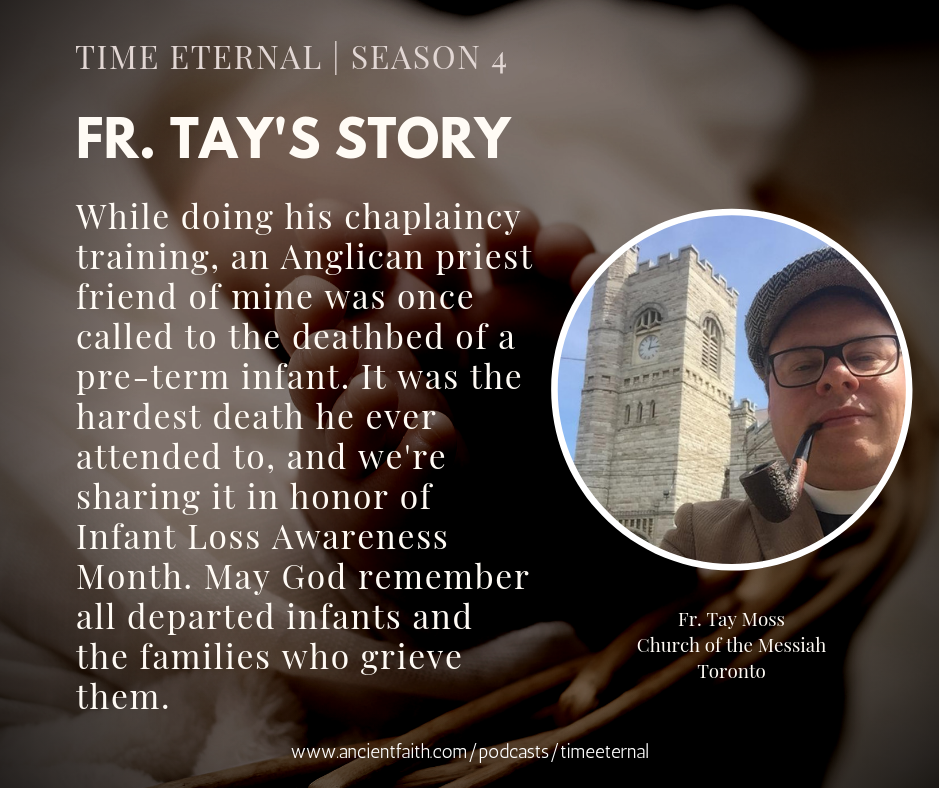 Hope you have a great end of the month! There is lots to look forward to in November–including a Nativity Fast blogathon here on Time Eternal! More about that soon. 🙂