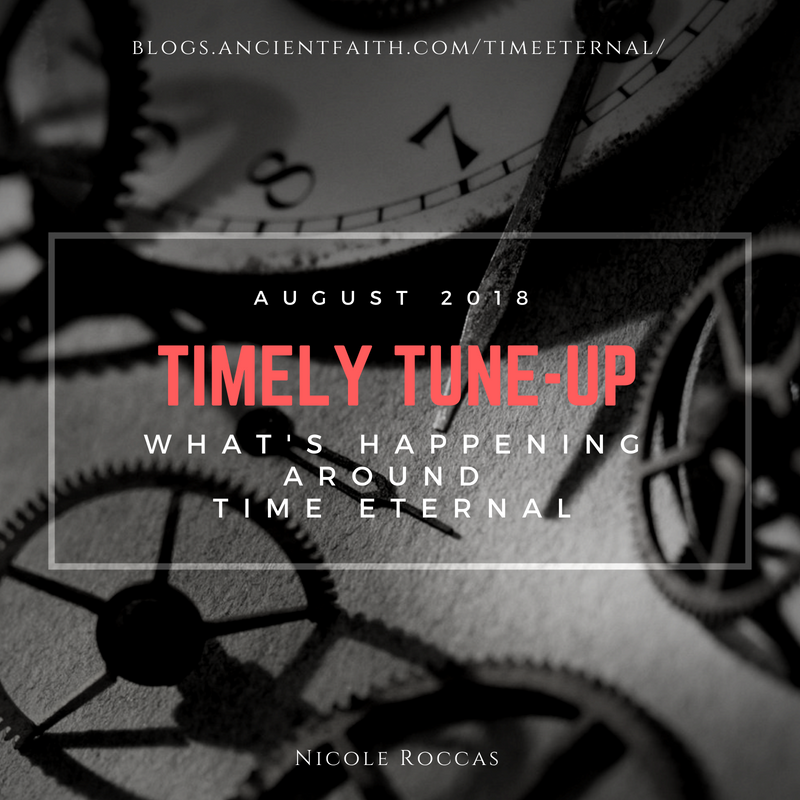 Although things have been rather quiet over the summer around here, there are surprisingly many important announcements! Plus, September is just around the corner and I'm looking forward to the blog and podcast picking back up again. Here are some things to look forward to in the meantime.
Deacon Michael Hyatt to teach through my book, Time and Despondency
The one and only Dcn. Michael Hyatt is returning to Ancient Faith Radio podcasts! Many of you may be familiar with him already–in addition to being a prominent member of the Ancient Faith community, Hyatt is the former CEO of Thomas Nelson and is currently a renown business mentor at michaelhyatt.com. His AF podcast, At the Intersection of East and West, will be relaunching around September 9-11, and the first book he will be teaching through just happens to be Time and Despondency: Regaining the Present in Faith and Life. This is absolutely an honor!
If you haven't read the book yet, or even if you have, this will be a unique opportunity to read/reread it in community with others–exactly the kind of communal conversation and discourse I hoped to inspire when I wrote T&D. So if you haven't, order your copy now (hardcopy, ebook, or audio versions available) and subscribe to Dcn. Michael's program wherever you listen to podcasts.

Death is (still) coming!
The preview episode to Season 4 of Time Eternal–"Death is coming!"–is now available, and the first full episode of the season will air within the week. You can get these episodes 24 hrs in advance if you're supporting me on Patreon, or wait for the episodes to come out on Ancient Faith Radio.
In the meantime, below is a clip from the preview episode. Listen to the full episode here.
What is Time Eternal?
Over the next year, I'll be shifting into ways to expand Time Eternal to include more resources for navigating time, eternity, and the faith in between. To do this, I'll be relying on the support of listeners and readers. Much of my work through the blog and podcast will still be available for free through Ancient Faith, but seeking support allows me to devote more TIME and resources to content development. This is something I'll be talking more about as time goes on, but in the meantime I hope you'll join me and check out my Patreon page for bonus content and material!
An easy way to invite a parish speaker!
Lots of people have written that they will be reading my book in a parish setting this fall or Lent and are interested in having me speak at their parish. I absolutely LOVE coming to parishes and giving talks or leading discussions, so do get in touch! But if your parish lacks the space or resources needed to plan a full-fledged speaking even, the below option might be more feasible. I'm currently setting up dates for this Fall and would love to hear from you if you're interested!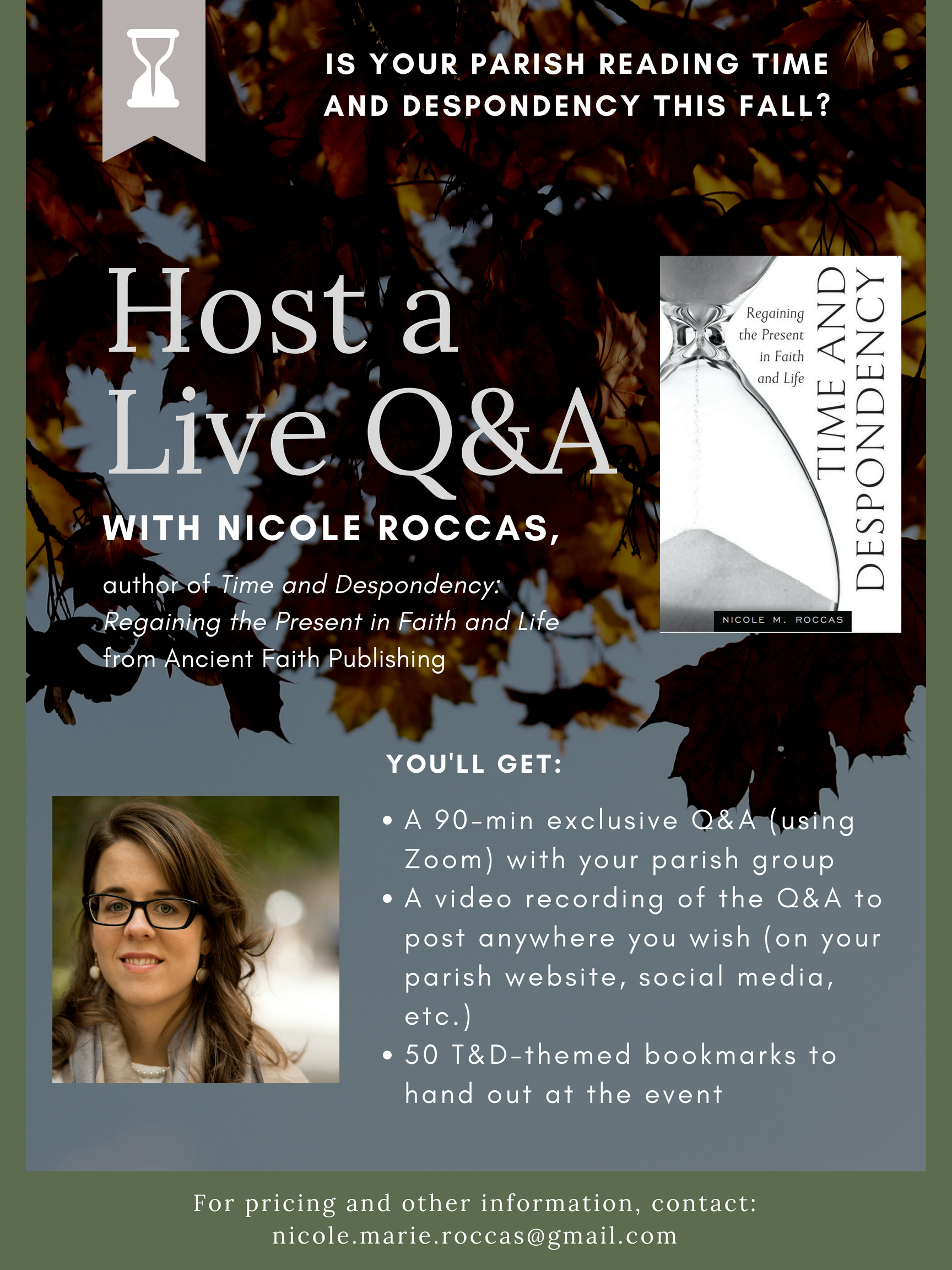 Are you in the Chicago area?
I'm honored to be among the speakers at this year's Engaging Orthodoxy event, titled "What Does it Mean to be Human?" It will be held on October 6, 2018 at Northpark University (more info here). If you're in the Chicago area, I'd love to see you there! I'm also thinking of doing a meetup there that evening, but haven't made a final decision yet. I'll keep you posted!
Signing off. Kalo mina in advance of September 1–and Happy Ecclesiastical New Year!