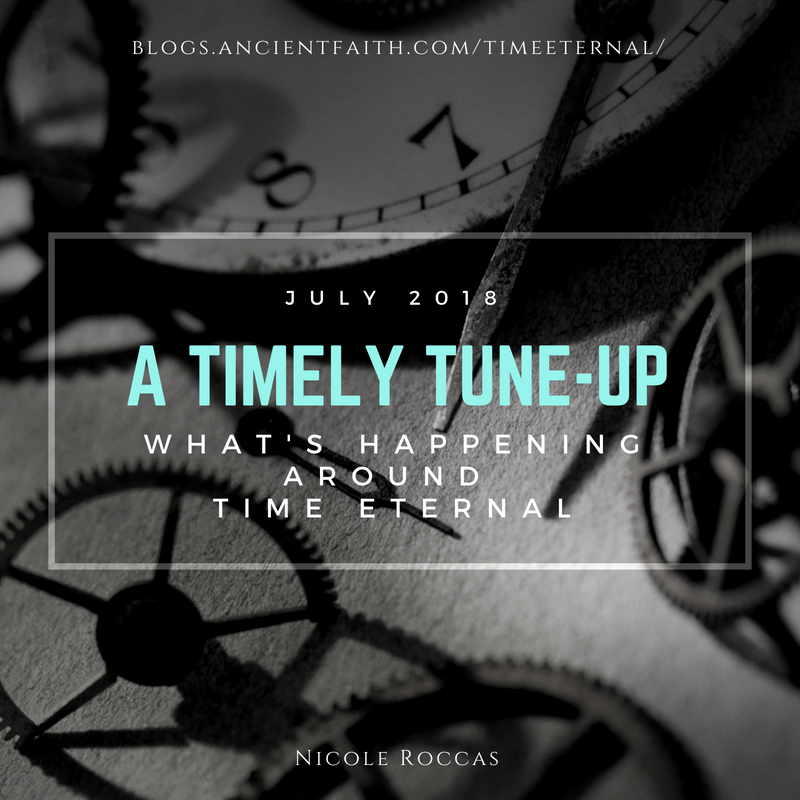 Welcome to A Timely Tune-Up, a new blog-style newsletter–my attempt to keep blog subscribers up to date on cool resources and developments around Time Eternal at reasonably regular intervals.
Audible Version of Time and Despondency
At long last, Time and Despondency is available as an audiobook! You can check out the preview below and order the Audible copy here.
Wrapping Up a #TemporalTuesdays Series on the Temporality of the Eucharist
This past Tuesday, I concluded a nearly two-month-long #TemporalTuesdays series that included images and quotations centered on time in the Eucharist. The quotations came from both Orthodox and non-Orthodox scholars and seem to have really struck a chord with people. If you missed it, search the hashtag #TemporalTuesdays on Facebook or Google.
Here was one of the highlights, a quote from French Catholic theologian Louis-Marie Chauvet.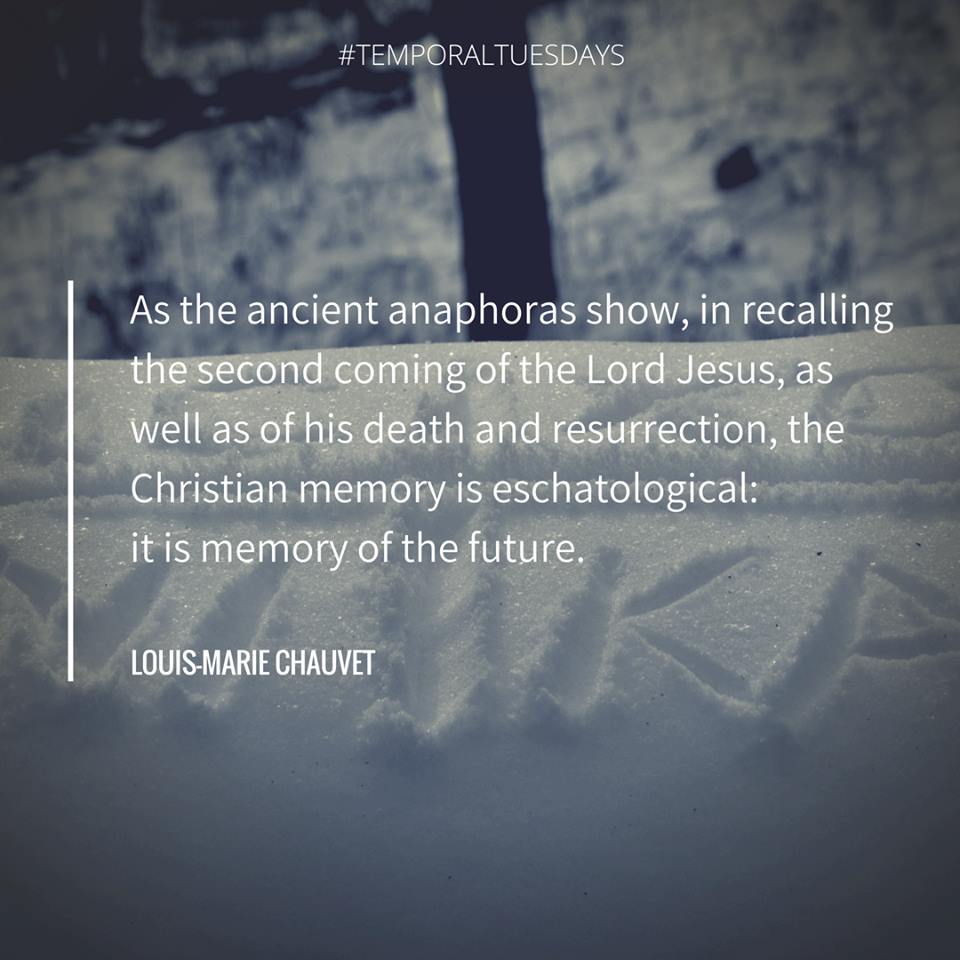 Summer Despondency Infographic
Is summer kicking your butt spiritually, mentally, emotionally? Check out this handy infographic from last year that talks about 4 Ways to Beat Summer Despondency.
Death is Coming!
The next season of the Time Eternal podcast, starting in September, will be focusing on the connection between time and mortality. I've already got a lot of content already created but would love to hear from you about your experiences and questions. Comment below or fill out my ongoing readers and listeners survey here.
Because many of the episodes will feature interviews this season, I'm especially looking for folks who:
Have professional experiences in a field related to death and dying–as chaplains, palliative care professionals, funeral home workers, etc.
Have scholarly expertise in theological or pastoral topics that pertain to death and dying.
Have actively observed cultural/ religious traditions surrounding the 9-day, 40-day, and yearly memorials handed down to them from Orthodox parents, grandparents, etc.
If any of these apply to you, and you'd be willing to share your experiences/ expertise with me or an audience, please contact me through this page or on Facebook.
What I'm Reading
I am a fairly voracious reader and tend to read books that resonate with Time Eternal listeners/readers as well. Unfortunately, much of the summer I've been feeding my mind with crappy novels that don't really warrant mention here but do a marvelous job of occupying time while stuck at an airport (ok, if you're curious you can see them on my Goodreads page). However, the most profound book I've read as of late is The Secret Lives of Men. I've been the "only girl" in my family my whole life (well, until I got two fabulous sisters-in-love), and as such have always gravitated towards resources that help me make sense of that perplexing other half of the world. Few books have done so in as deep and humanizing a way as this one. I recommend it to ladies and gentlemen hoping to gain a better understanding of themselves, their relationships, and gender dynamics in Western society.
Happy end of July and kalo mina to August!