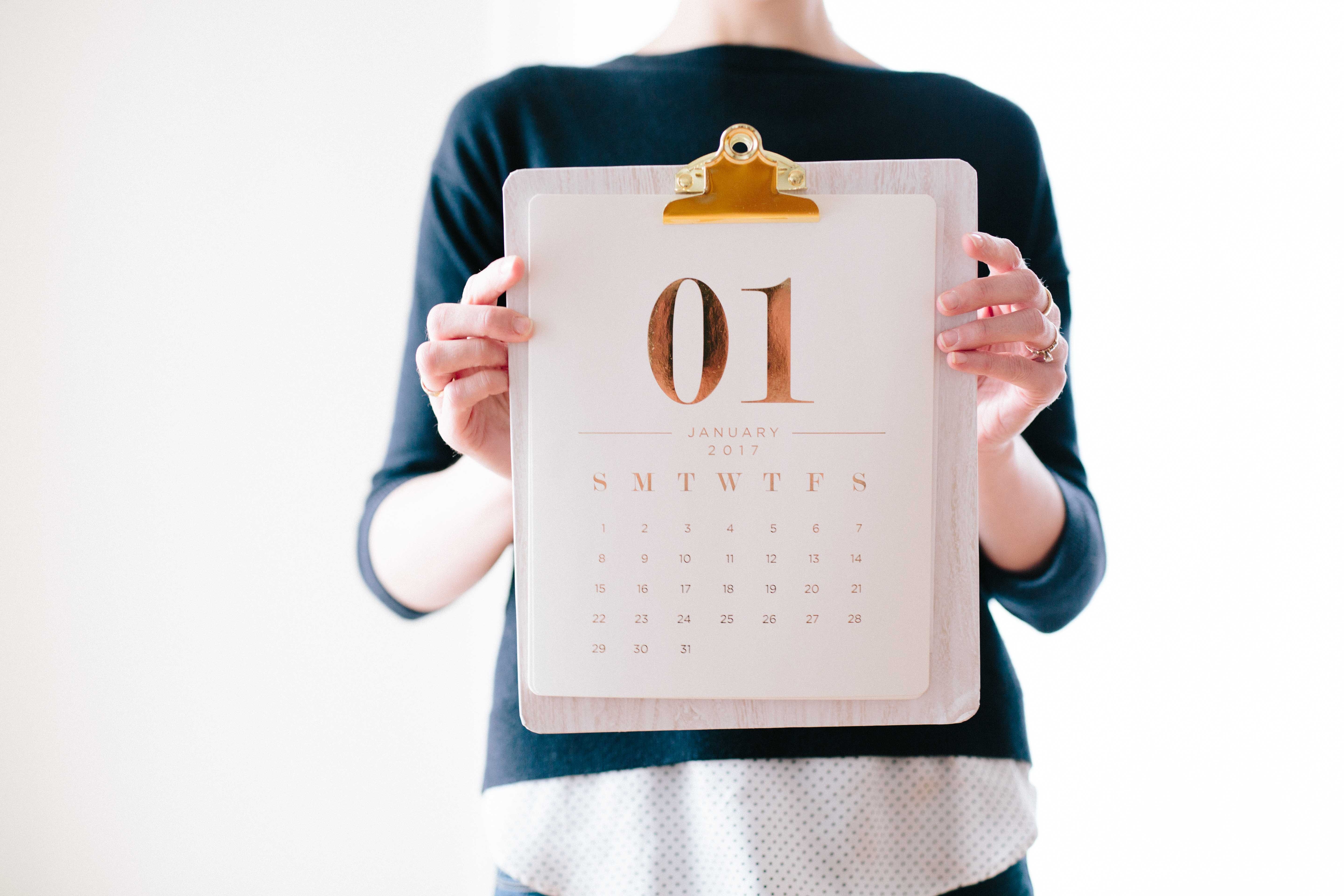 Early last month, sandwiched between random crises, deadlines, and stressors, I wondered how in the heck I was going to do Christmas presents this year. My husband and I like to keep things homemade, but I hadn't knit anything and knew I was quickly losing time to make anything. Plus, baked goods don't really work for my side of the family who lives far away.
And then it hit me: TIME! I could give the gift of time! Why hadn't I thought of this sooner?
What I had in my head was a calendar full of pictures from both my and my husband's family, a way to keep track of everyone's birthdays and name days.
After a 15-minute research jaunt, I had a calendar template set up on the leading photography gift website in Canada (Blacks.ca; I'm sure there are way more choices in the States).
Next, I dealt with the dates. I plugged in everyone's birthdays, name days, due dates, and anniversaries. Blacks also lets you put pictures on the calendar date of special events, so I chose the nicest images I had on hand for all our family members.
I also decided to add both US, Canadian, and some Greek civil holidays (like Greek Independence Day on March 25). And then my husband insisted we put EVERYONE's namedays on the calendar, even for my family members (who are neither Greek nor Orthodox). At first I thought that would be weird, but looking back, why not? It would have been weirder leaving them out of the nameday fun.
The next thing I had to input was the feature images for each month.
Instead of just choosing random pictures, I decided to use some of my favorite lines from the Akathist of Thanksgiving as themes to group images around. For example, for the month of January, I chose "Glory to Thee for the whole earth, clad in its white mantle of snow." I then selected pictures that included snow from my own photographs over the years, images my siblings sent me (like my brother and sister-in-law's dog covered in snow), my dad's photography site, and everyone's Facebook pages (hey–fair game!).
This is how January turned out: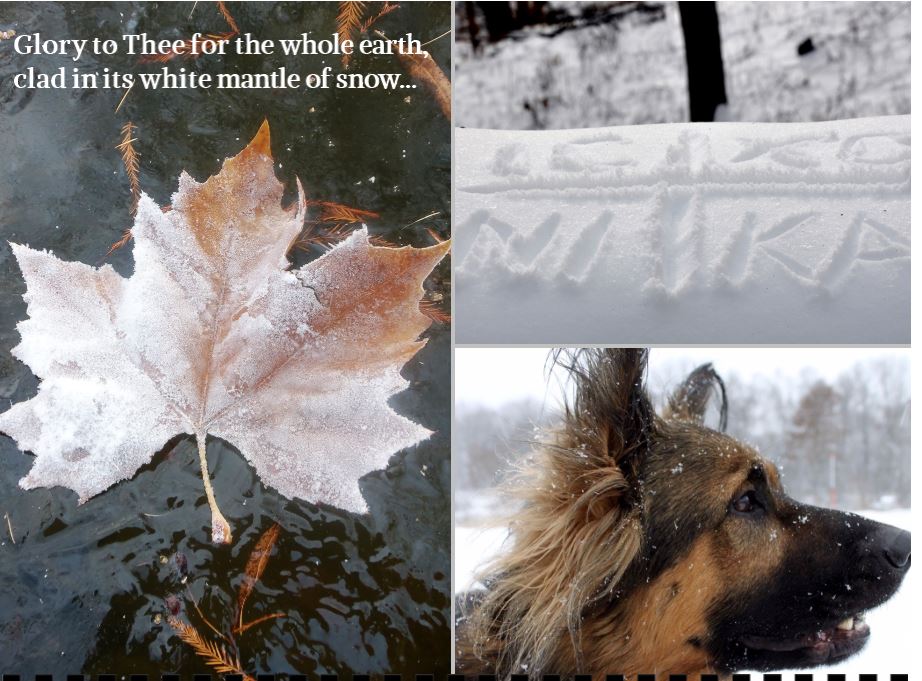 Here are some of the other lines I chose, which made grouping photographs easy:
"Glory to Thee for the love of parents…" (images of kids with their parents and/or parents-in-law)

"Glory to Thee for the love of siblings…" (not an actual line from the Akathist, but we love our siblings!)

"Glory to Thee for the humbleness of animals who serve us…" (pictures of pets and/or zoo pictures, etc.)

"Glory to Thee who makes us find joy in each flower…" (pictures of flowers and people's gardens)
The month of December, the last month of the year, ended with the line "… Glory to Thee for ALL things!" and featured a random collection of images taken by different people in our families.
An hour or so later and the calendars were finished. I sent the order in for everyone in both my and my husband's immediate family. I was initially nervous about the cost since we are on a budget AND because I had added a ton of pictures. In the end, though, the calendars were on sale and came out to about CDN$17 apiece (US$11), plus free shipping. (I'd eventually have to ship a handful of them to the States myself, but even this proved inexpensive since I could mail them in document envelopes.)
And so, in the end, I still managed to get gifts together and shipped out the door on time.
What I wasn't expecting, however, was how much I would enjoy giving this gift. Somehow, the act of putting a calendar together with both sides of our family's dates on them, and everyone's pictures, and all under the mantle of gratitude–it was one of my favorite gifts I've ever made. Somehow, it eased the homesickness of the holiday season and made me remember how full God has made my life, despite how fragmented and intercultural it all feels sometimes. Judging by reactions from family members, the calendars were also fun to receive, so much so that I might make this an annual tradition.
So the moral of the story is: if you're in a crunch for Christmas gifts next year (or you're on the old calendar and still wondering what to get people): give the gift of time–in the form of customized photo calendars.