When my friend Elissa's daughter was still a baby, she had to undergo a risky liver transplant. In the midst of a somewhat less traumatic illness (a cold), I called up Elissa to talk with her about the way time seems to slow down when we (or a loved one) is sick. This is a perfect episode for times of sickness and health–but especially sickness!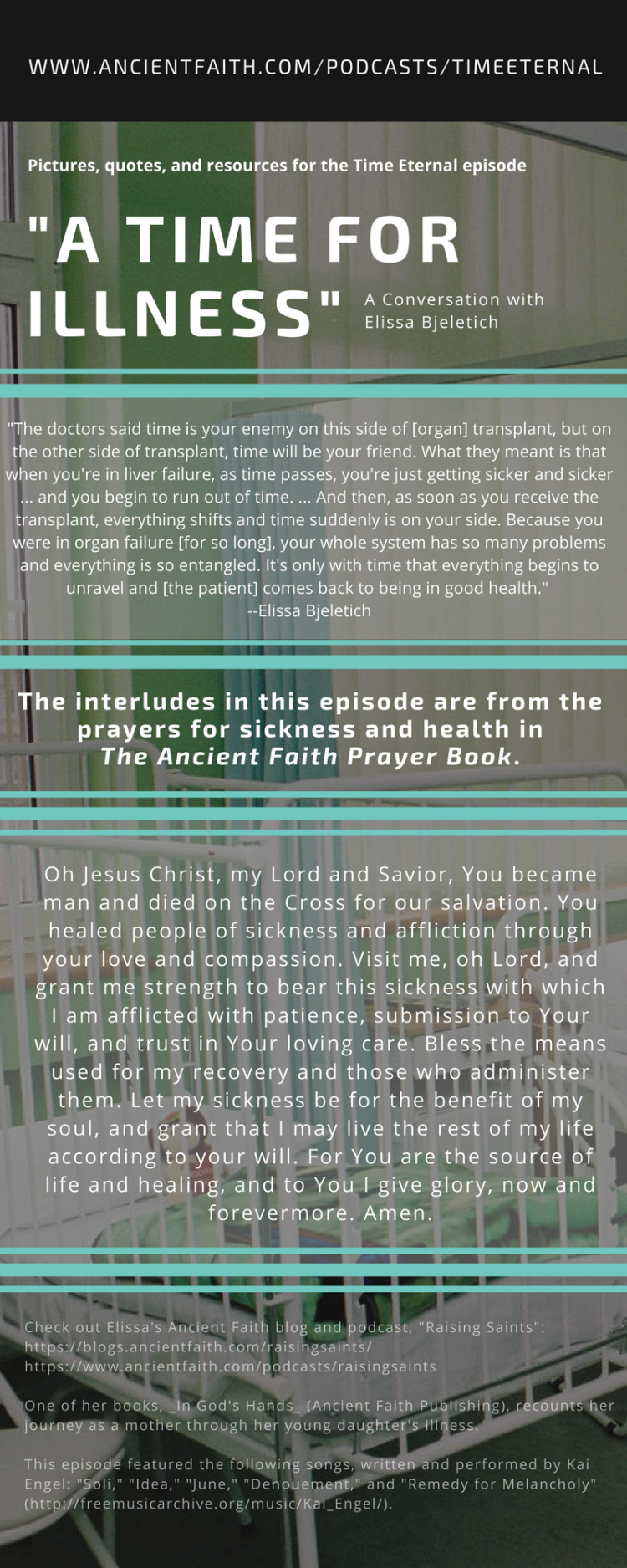 ***
Did you like this podcast episode? Help Time Eternal out by rating it on Apple Podcasts (formerly known as iTunes). It helps us figure out what you like so we can make better content!
Also make sure to "like" Time Eternal on Facebook to stay up to date with all manner of timely thoughts and reflections.