In this episode of Time Eternal, I'm with Fr. Robert Holet, host of the podcast "First Fruits of Christian Living." We're talking about our volition to make time in a fast-paced world of distractions. Part two of this episode will air on Fr. Robert's podcast, so check it out!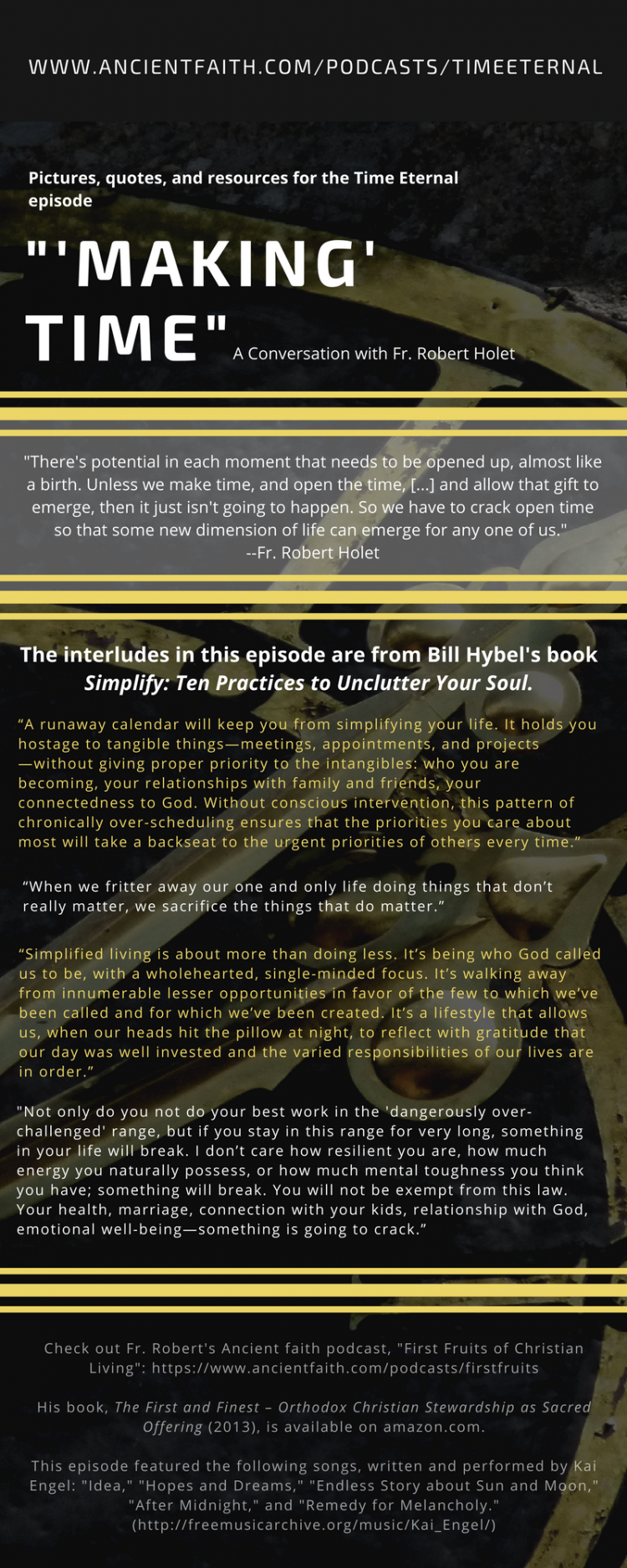 ***
Did you like this podcast episode? Help Time Eternal out by rating it on Apple Podcasts (formerly known as iTunes). It helps us figure out what you like so we can make better content!
Also make sure to "like" Time Eternal on Facebook to stay up to date with all manner of timely thoughts and reflections.