The latest podcast episode is about reading Fr. Richard Rohr's book Falling Upward during a season of job loss in my life. It's an invitation to think about the meaning of temporal trials and the pivotal role they play in shaping one's relationship to God and others.
Have you ever gone through job loss or unemployment? How did that shape your experience of time and/or faith? I'd love to hear about it!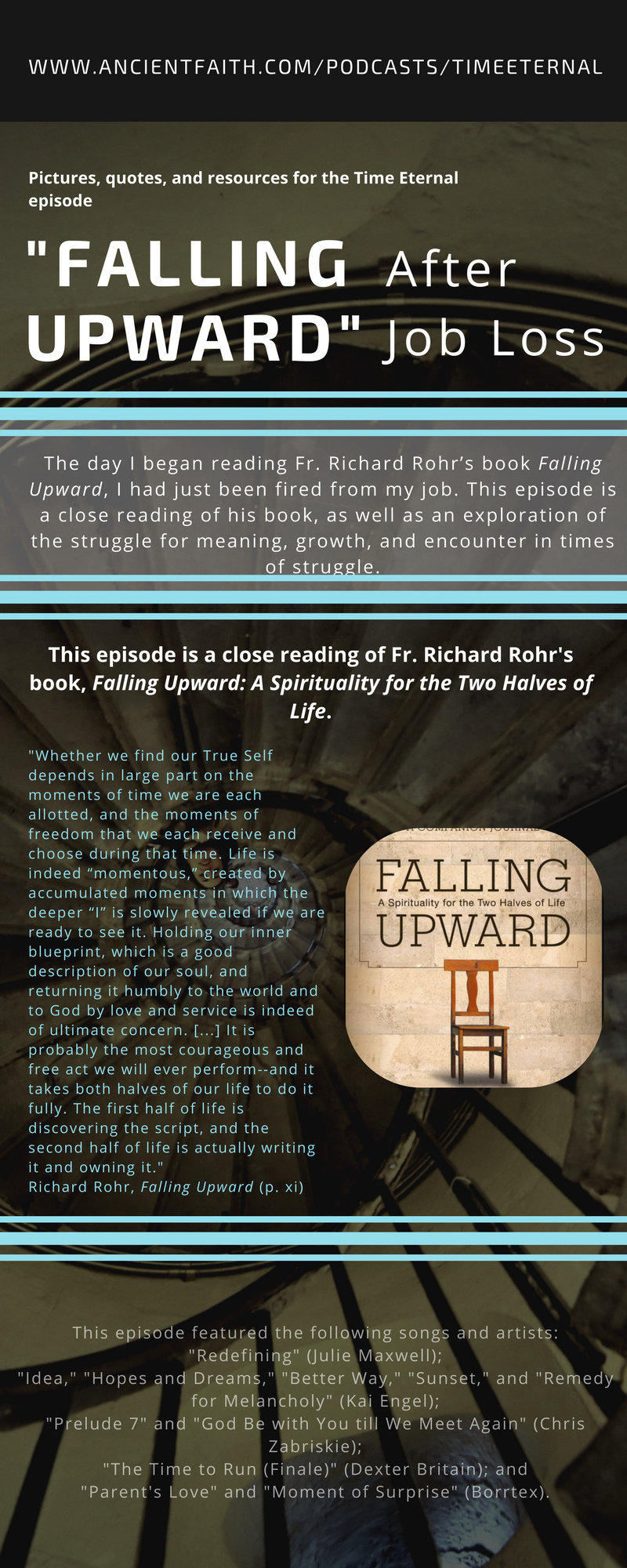 ***
Did you like this podcast episode? Help Time Eternal out by rating it on Apple Podcasts (formerly known as iTunes). It helps us figure out what you like so we can make better content!
Also make sure to "like" Time Eternal on Facebook to stay up to date with all manner of timely thoughts and reflections.