Hi everyone, just a quick note from me to let you all know that the long-awaited moment is here: my book, Time and Despondency: Regaining the Present in Faith and Life, is now available on Ancient Faith or Amazon (I recommend ordering from Ancient Faith–it helps support the publisher and the author!)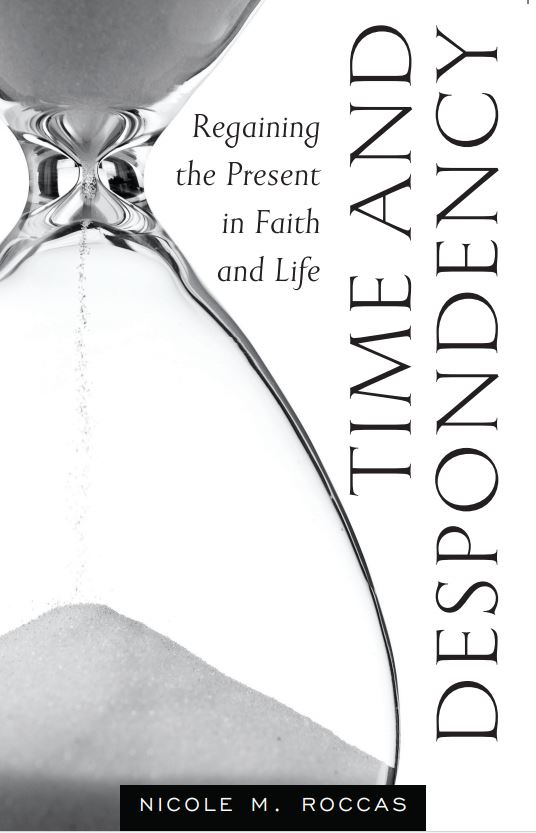 To celebrate, I'm hosting a one-week online launch party. Every day, I'll have new activities, material, readings, or discussions related to the book. Though a lot of the events will take place on Facebook. I'll be keeping the blog well-stocked as well. (Scroll down for a rough schedule of what you can expect and tune into this week.)
Everything will culminate in a free giveaway of two copies of my book this Friday, Jan 19. With those books, I'll also be including a bookmark that I knit with the slipped hourglass stitch to represent the temporal themes of the book 🙂 To enter via the blog, simply comment on this post one reason you are excited to read this book and I'll include you in the giveaway.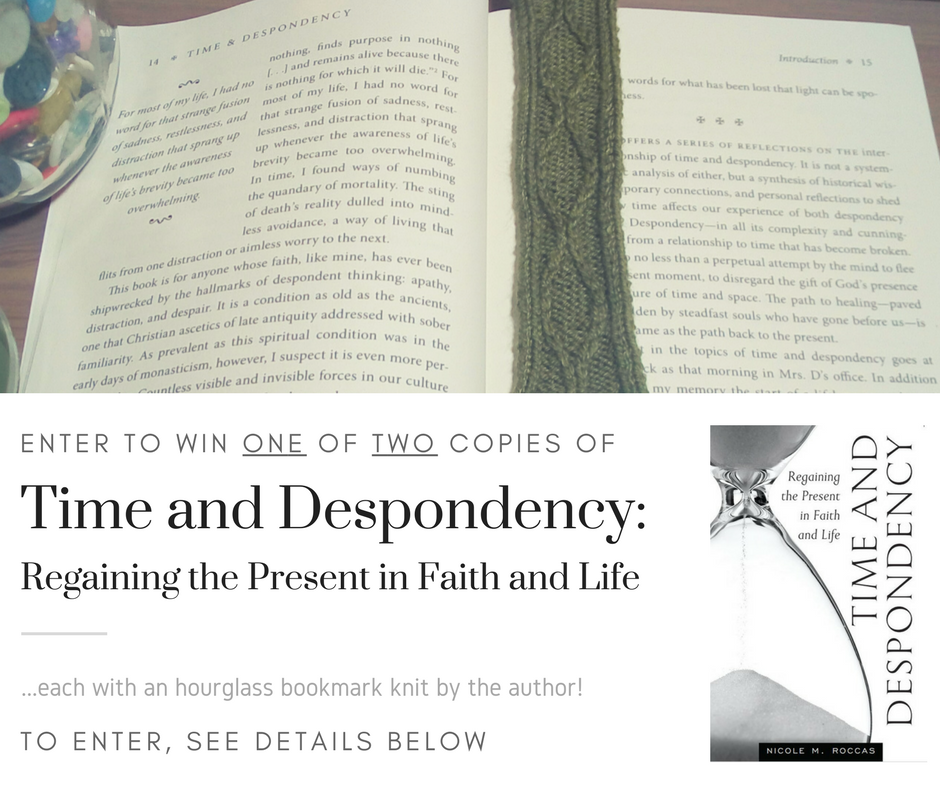 As for the rest of the week, here's a rough schedule of events…
Monday: A short reading from Chapter 1: What is Despondency?
Tuesday: I'll release an infographic that answers the same question ("What is despondency?") in a more visual way.
Wednesday: I'll be posting a free knitting pattern on the blog, Facebook, and Ravelry. You'll see why this is connected to the book later 🙂
Thursday: I'll be hosting a Facebook Live Q&A concerning time, despondency, and the book. If you have any questions you'd like me to address, feel free to comment here, Facebook, or shoot me an email. (The video will eventually be re-posted here if you aren't on Facebook.)
Friday: I'll announce giveaway winners and do another reading.
Stay tuned for lots of fun activities and events–and sign up for the giveaway!