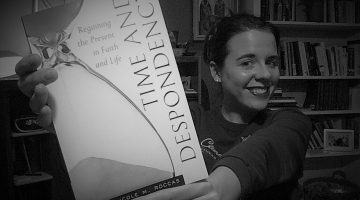 The launch week of Time and Despondency is almost finished!
Last night, I hosted an hour-long Live Q&A on Facebook in order to answer some of your questions about despondency, time, and the relationship between the two. It was a great time of conversation and discussion. Thanks for all those who showed up and contributed to the discussion, and a special thanks to the folks who sent questions ahead of time. I tried to answer as many as I could while also fielding questions in real-time from those in attendance. You can watch the video here.
I've also posted a free knitting pattern of the official Time and Despondency bookmark for all my lovely knitters out there.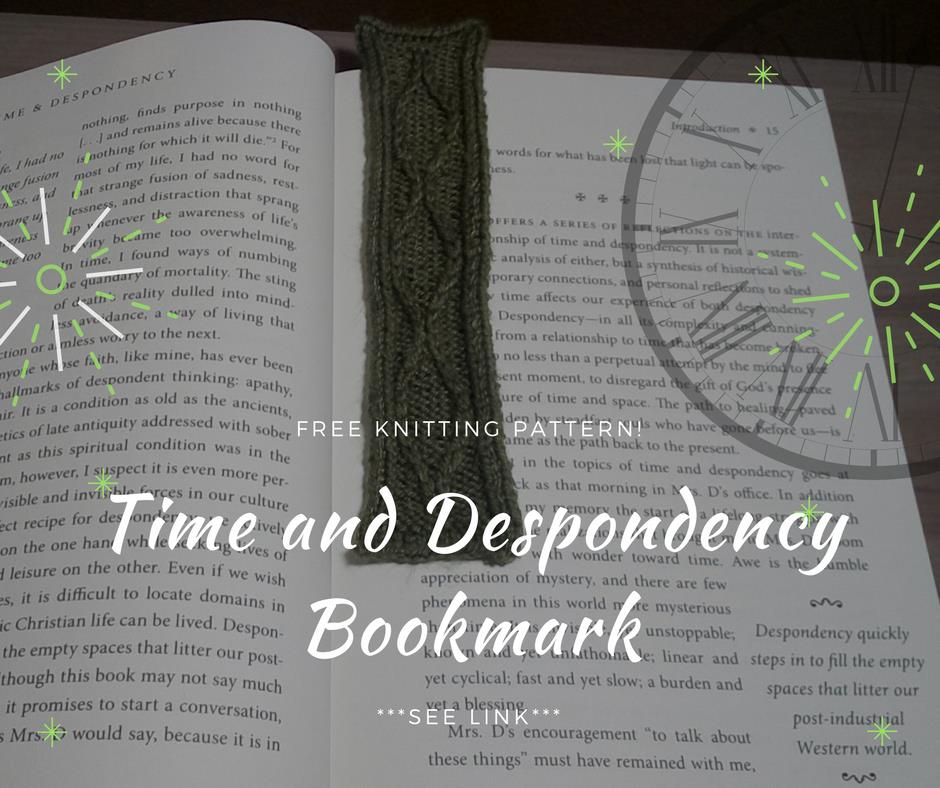 To represent the theme of time in the book, the bookmark features the slipped hourglass stitch. To represent the theme of despondency, well… Knitting is one of the ways I quell despondency in my own life and hit the reset button. It's hard to pray when your mind is so caught up in worries and dissipation; simple, manual projects help recenter the mind in the heart. This is one reason why so many of the desert fathers and mothers praised such activities as basket weaving. Knitting is my basket! (I talk more about this and other strategies for countering despondency in Chapter 7 of the book.)
Last but not least, if you have not yet signed up for the book giveaway, make sure to do so here or on Facebook. I'll be announcing the winners later this afternoon or evening (Jan 19).
In other news, I just joined Instagram (as nicoleroccas)… If you're there, please follow me–I'm a bit lonely and not sure what to do over there!
That's all folks! It's been a blast launching this book, but I'm looking forward to things getting back to normal 🙂 Here's to many more time-eternal discussions and conversations. <3