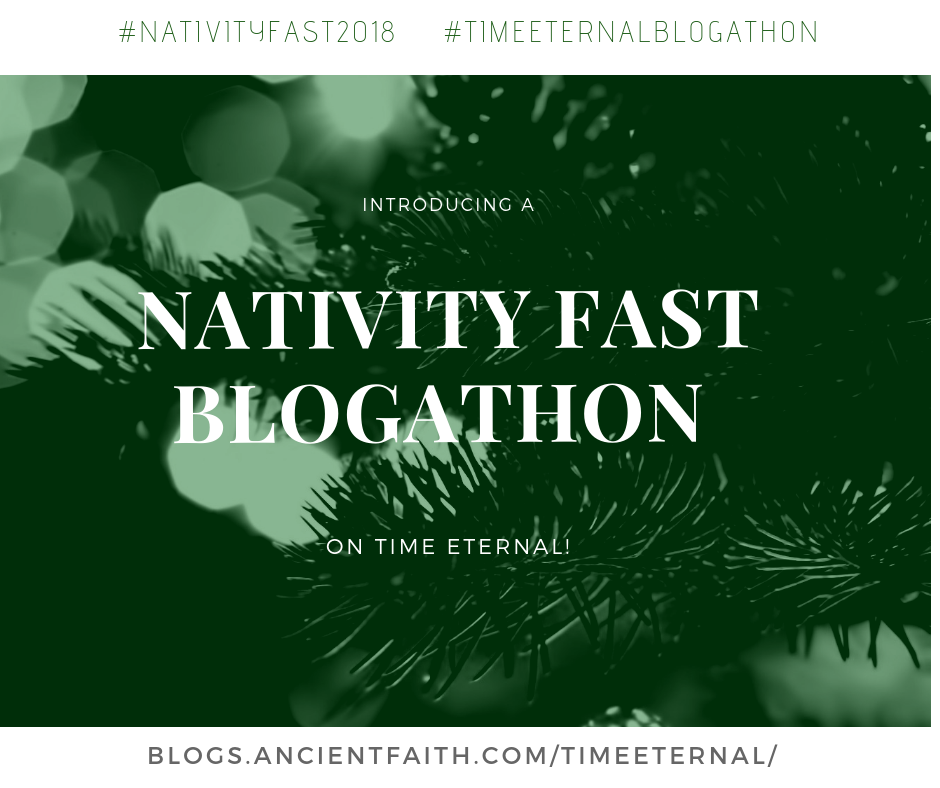 Dear Time Eternalites,
Advent is a strange time of year, isn't it?
On the one hand, the coming of Christ fills us with the desire to slow down and make the most of our time–in our families, in our faith, in our Churches. On the other hand, however, the pace of life and stress seems to reach a crescendo this time of year. Despite our best efforts to slow down, the demands of work, school, and society intensify in ways that counteract the quiet Adventine spirit of waiting, watching, and hoping. On top of that, this time of year often brings to mind some of our deepest griefs and wounds as we remember those who are no longer with us to celebrate.
And so, even as we seek to be more aware and vigilant over our time, we find ourselves swept up in the chaos of holiday stress.
With this in mind, I'm hosting a Nativity blogathon here on Time Eternal. Except for Sundays, every day from now until Theophany (Jan 6) will feature a new post that reflects on the importance of time as we participate in this special season of the Church year. Many posts will be written by guest contributors, others by yours truly.
My hope is that in their own way, these writings will serve as touchstones for us all–invitations to slow down and re-accustom ourselves to the stillness of this time in the Church.
The Nativity season is a particularly important time to cultivate a more redemptive, mindful stewardship of time since it signals the entrance of Christ into this world of time and space.  Not only did Christ come "in the fullness of time" (Gal 4), He also filled time with Himself. He clothed Himself with temporality just as much as He clothed Himself with human flesh. In doing so, He demonstrated once and for all that the Love of God is not above or opposed to the changeability and particularity earthly existence.  
Because of this reality, time is not a "neutral," empty facet of our existence. It requires our participation, our ongoing effort to take up the incarnated, filled dimension of time.
Nativity is the start of a long liturgical journey back to Christ we travel, back to His Incarnation, back to His Cross, back to the empty tomb and His Resurrection. It is the same journey year after year, yet the struggle is always new.
As we step into this journey, let us be aware of the time we are given in which to travel this blessed, good path. I pray the posts you find here will aid you in that endeavor. So subscribe, fasten your seatbelts, and may the journey commence!
Wishing you all a blessed Nativity Fast (New Calendar)!
In Christ,
Nicole
~*~