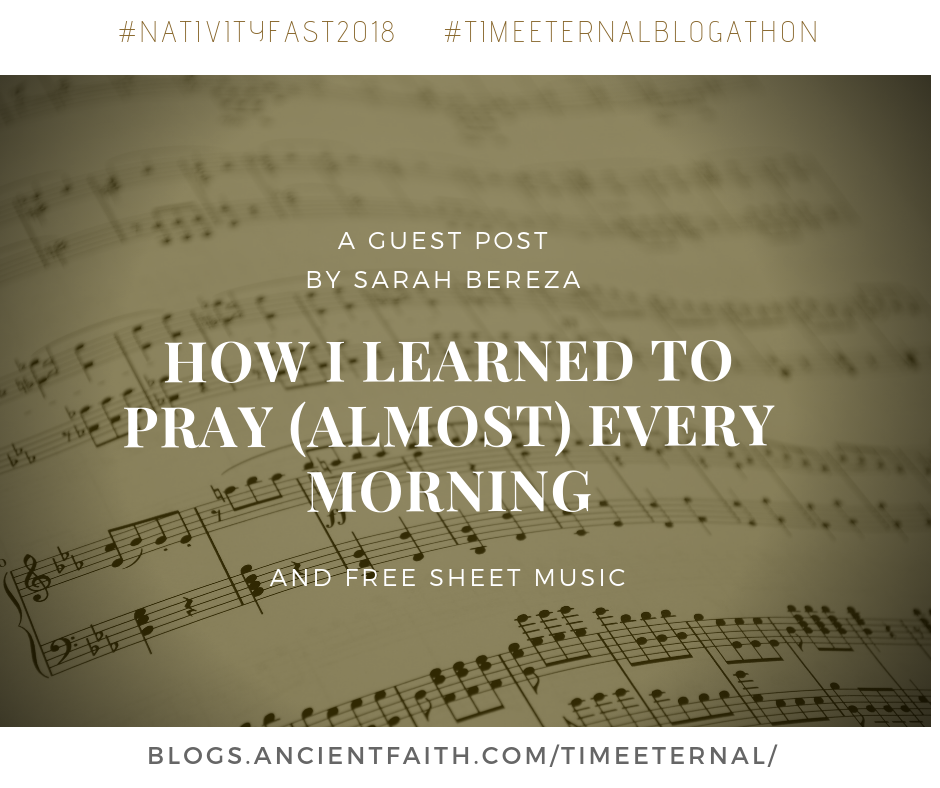 This morning I am delighted to introduce one of my good friends and music aficionado, Sarah Bereza. She's going to tell us a bit about how she adopted a morning prayer and singing routine with her toddler…
~*~
Do you wish you prayed every morning?
Or most mornings?
Or at least, some mornings?
For a long time, I didn't pray in the morning. It wasn't that I didn't want to, or that I didn't pray at other times. But my family's mornings were so unpredictable that I just couldn't get a good habit started.
Praying before breakfast? We didn't always have breakfast.
Praying with my husband? Sometimes he was already at work, sometimes he was sleeping after a night shift.
Praying the instant I woke up? Even my feeble attempts at focusing my heart to God for just that moment completely failed because so often my first thoughts "Oh no! My baby is crying!"
Then, my priest mentioned how he prayed with his grandchildren while driving them to school, and something *clicked.*
One common strategy to foster a new habit is pairing. You "pair" your new habit with something, a "trigger," that is already constant in your life. Want to start flossing? Pair it with your already-habitual toothbrushing. One reason many of us pray consistently at mealtimes is that the trigger of our first bite cues us: "Oh! Time to pray!"
So when my priest mentioned praying in the car, I realized that out of my family's very unpredictable mornings, one pattern was constant 5 days of the week: I drove my son to daycare. In fact, I was already in a habit of singing hymns to my son on the drive.
While the hymns themselves are kinds of prayers, I really wanted to pray the Trisagion Hymn and "Rejoice, O Virgin Theotokos."
I began to speak, and sing, and speak-sing these prayers, morning after morning. I never wrote down the tunes I sing, figuring if the tune was any good, I would remember it the next day.
Eventually, weeks later, I settled on a tune for both. I've been singing it for about 2 years now. My son reminds me to sing it if I forget, and even on trips that aren't in our usual morning routine, he sometimes asks for "Holy God."
Would you like to bring prayer into your commute? Or would you like a setting of these prayers that suits an early-morning voice? You can get a recording and sheet music here.
~*~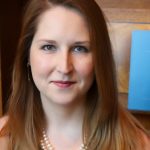 Dr. Sarah Bereza is the host of Music and the Church, a podcast about Christian congregational music (in many denominations). She holds master's and PhD degrees from Duke University, a master's degree from the University of Cincinnati's College-Conservatory of Music, and a bachelor's degree from Bob Jones University. Sarah works as a musician in professional and semiprofessional settings and has worked in various Christian churches. She was received into the Orthodox Church in 2010.
She lives in St. Louis, Missouri with her husband and son.