Welcome to a brand-new Church year! If you're curious about this year and its temporal connections to the rest of the liturgical cycles of the Church, you may want to read my post from last year at this time.
As I mention in that post, I try to take time at the beginning of the new year to intentionally give my thanksgiving muscles a workout. I often read through the Akathist of Thanksgiving at this time. It's a beautiful hymn of gratitude that never fails to stop me in my tracks of habitual thoughtlessness and dissatisfaction–at least for the moment!
I thought that I'd take this moment, too, to express how thankful I am to God for all of you–this community of readers and listeners that accompanies me on the journey through time, eternity, and the faith in between! I've been a "writer" basically since I had the motor skills to hold a pencil, but these last few years of writing and producing content for Ancient Faith have been by far the most satisfying work I've ever done as a writer. A lot of that has to do with the kindness, curiosity, and encouragement of readers and listeners.
To express my thanksgiving, and to sort of let you all into my ritual of incorporating the Akathist of Thanksgiving into my September routines, I'm giving away two free mugs. Each mug has a picture on it as well as my favorite quotation from the Akathist.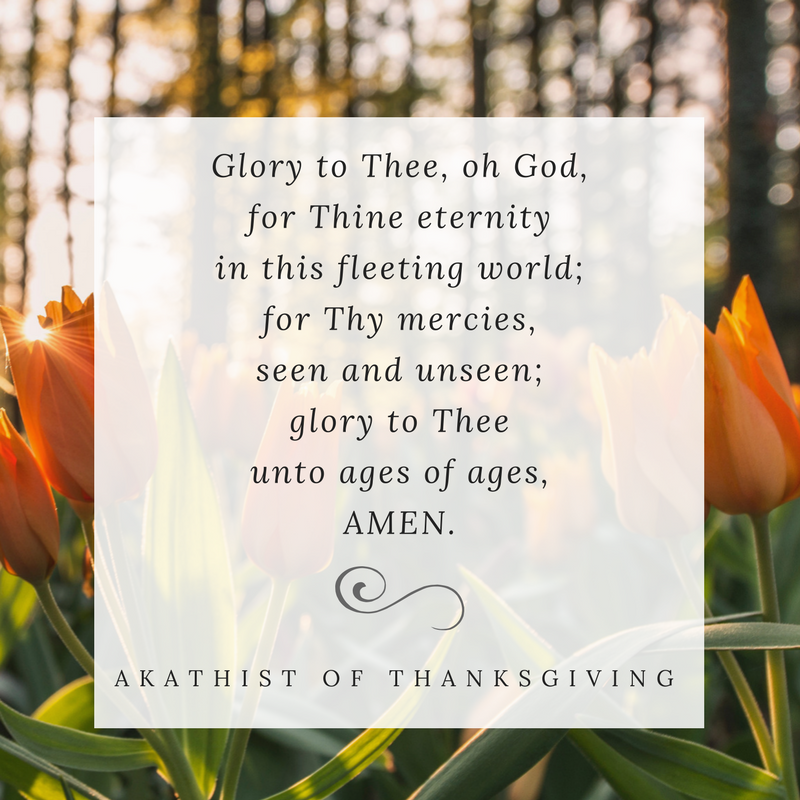 All you have to do is head over and like  the Time Eternal Facebook page.  If you've already done that before, then you're already entered.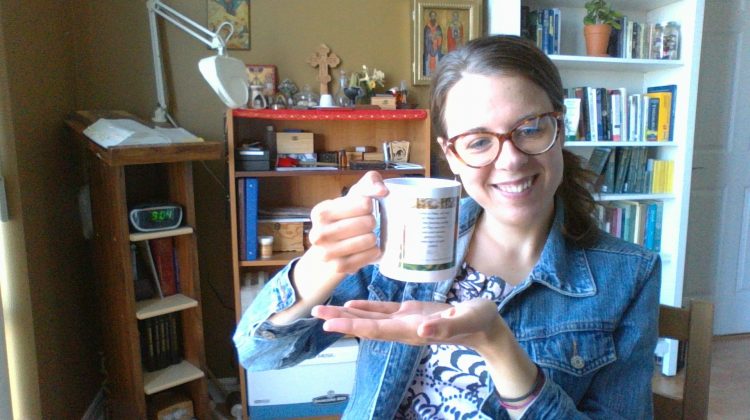 I hope you'll sign yourself up and share the giveaway with friends. I'll select a winner and announce it on Facebook on September 15th.
Blessings on this ecclesiastical new year, and may God teach us to be creatures of thanksgiving!