Dear Time Eternalites,
Just a quick note in between baking and cleaning to wish you and your families, friends, and enemies a blessed and meaningful Feast of Christ's Nativity. Wherever you are, whatever this Christmas looks like for you, I pray you encounter the manifested love of God in our humble, earthly realities. May we and all creation endeavor to finally become ourselves, to become the cave that bears Christ forth into this world.
NOTE: The Time Eternal Blogathon will be back on December 28th for the "home stretch" of Nativity that will take us into the Feast of Theophany.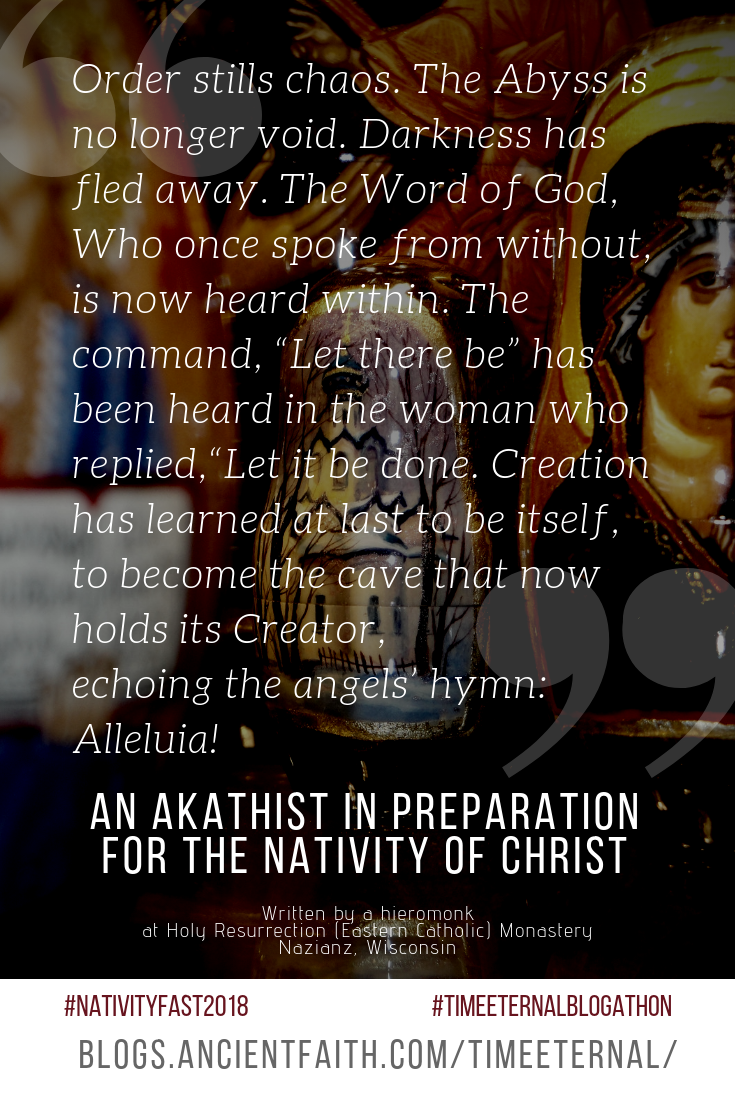 "Order stills chaos. The Abyss is no longer void. Darkness has fled away. The Word of God, Who once spoke from without, is now heard within. The command, "Let there be" has been heard in the woman who replied,"Let it be done. Creation has learned at last to be itself, to become the cave that now holds its Creator,
echoing the angels' hymn: Alleluia!" From: An Akathist in Preparation for the Nativity of Christ, by Maximos, a hieromonk at Holy Resurrection Monastery in Nazianz, Wisconsin