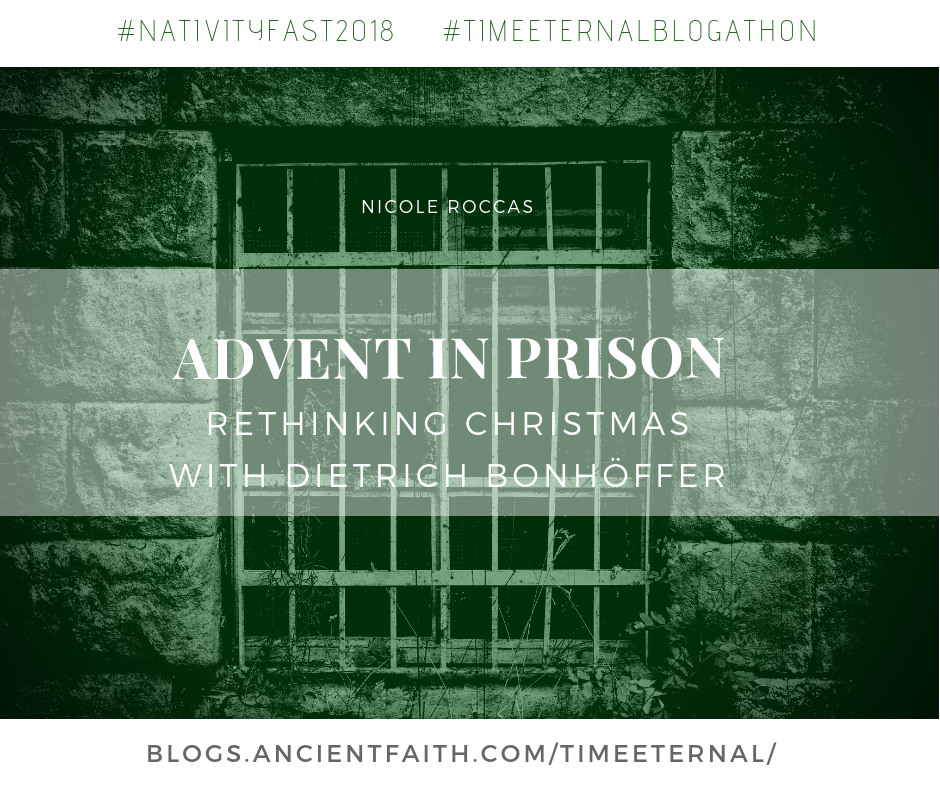 Since December 1, I've been listening to the audio version of God is in the Manger, an Advent devotional comprised of excerpts from Dietrich Bonhoeffer letters and writings from prison.
This is a book I often read through this time of year. Bonhoeffer isn't Orthodox but his life and death under the Nazi regime are an important witness to Christianity in the modern world. As I wrote last year about his life:
His life remains a stunning example of what it means to be a Christian martyr in modern society. He was a Lutheran minister in WWII Germany, well known for his opposition to the Nazi party and their disregard for human life. He was imprisoned and eventually hanged only a month before Germany surrendered to the Allies (got goosebumps just typing that–the time-eternalness!)
Aside from the martyric backdrop of Bonhoeffer's life, this particular work offers a helpful corrective to the commercial elements of Christmas that plague our culture. All of the excerpts come from Bonhoeffer's prison writing; he was afforded few luxuries or warm and fuzzy traditions.
Consider this quotation from early in the devotionals:
I used to be very fond of thinking up and buying presents, but now that we have nothing to give, the gift God gave us in the birth of Christ will seem all the more glorious; the emptier our hands, the better we understand what Luther meant by his dying words: "We are beggars; it is true." The poorer our quarters, the more clearly we perceive that our hearts should be Christ's home on earth. (Dietrich Bonhoeffer, God is in the Manger)
Bonhoeffer recognizes that the absence of the material and commercial accoutrements of Christmas clarifies rather than dampens the message of Christ's birth. He draws on a famous phrase from his own faith tradition–Luther's famous observation that we are beggars–to express our utter emptiness and contingency before Christ.
One of the reasons this time of year is so stressful, I think, is that this sense of emptiness and possessing-nothing-ness stands in such tension to the consumerist myth of Christmas. Something in the dark days of Winter, the plaintive carols, the pursuit of imbuing our homes with beauty and greenery–something in all of this signals to us how empty we really are as human beings. And that sense–whether faced consciously or not–unnerves us.
This particularly true when we begin to fall prey to the consumerist Christmas myth that tells us as long as we buy enough stuff, give enough presents, we will be happy. We will be full.
Somehow thinking about Christmas in a prison helps me remember and be more okay with my need for Christ to enter into this world. I start to think of the whole human condition as a kind of prison–one this Christchild in His adulthood would enter and redeem.
As Bonhoeffer also stated:
A prison cell, in which one waits, hopes – and is completely dependent on the fact that the door of freedom has to be opened from the outside, is not a bad picture of Advent