Tomorrow is the first day of September–Καλό μήνα, or happy [first day of the] month! Not to mention, happy (early) Church New Year!
The beginning September also marks the start of a series within Time Eternal—here on the blog and the podcast. We'll be embarking upon a year-long journey through the underpinnings of the Orthodox liturgical year.
I've called it "A Year in Time."
Discussion will be focused on the temporal aspects of the liturgical year and its various times.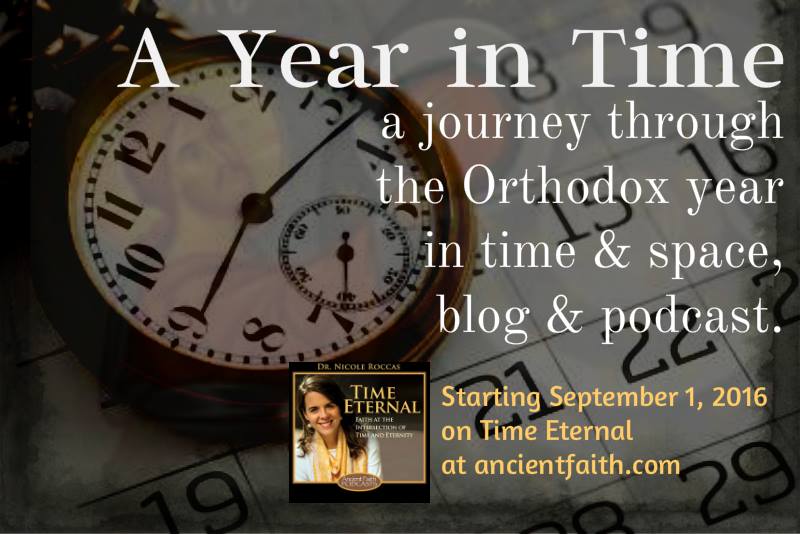 These are the questions I'm interested in:
How does the ecclesiastical calendar work and why does it seem so complicated at times?
What are the historical roots of the calendar and the holidays we celebrate as Orthodox Christians?
How are the meanings of particular feast days reinforced by their temporal placement within the calendar?
What are the challenges of living our lives in two (or more) different calendars at once—the civil calendar of our respective country, and the calendar of the church?
That said, I could use some help from all of you.  What do you want to hear about? Do you have questions about the calendar—things that have always seemed confusing or hard to follow? Any stories or learning experiences that involve the Church year?
Your feedback will help make my posts and episodes as helpful, relevant and engaging as possible. I'd love to hear from you! Drop me a line here or check us out on Facebook.