Christ is born!
I took a break from the blogathon over Christmas, so welcome back! Just a few short days until 2019, and a little more than a week until the Feast of Theophany!
For the next few posts, I'll be talking about some of the things I do to get ready for a new year. In this post, I'm sharing a few Orthodox books I'm hoping to read in the coming twelvemonth that I think Time Eternalites may also enjoy…
1. How to be a Sinner, by Peter Bouteneff (SVS Press, 2018)
From the SVS website:
We call ourselves "sinners" in much of our church life. Yet the sinner identity—when done right—brings peace of mind, a clear conscience, and love for others. Addressing topics like guilt, shame, and self-care, this compassionate guide will help you reflect on your life in surrender to God's mercy. Written by an internationally recognized professor of Orthodox theology, this book will speak to you wherever you find yourself.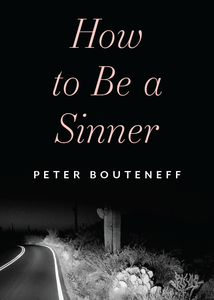 2. Time and Man, by Georgios I. Mantzaridis (St. Tikhon's Monastery Press, republished in 2014)
From the dust jacket cover:
Man tends to see time as a factor in life that needs no explanation, and thinks that he knows what it is. But when he happens to ask questions about the nature of time and tries to define it, he becomes aware of his inability to do so. The question of man's correct orientation in his life is, in fact, a question of his correct orientation in time; and correct orientation in time presupposes a moving towards, and an examination of, the possibilities and perspectives afford by time. Time is offered to man as a context for his dealings and encounters with his neighbor and with God. Time is also seen as the place where the love of God is revealed. Within time man shows, or fails to show, love for his neighbor. Finally, it is within time that man achieves, or fails to achieve his proper orientation within the world around him. This book includes discussions on such issues as the problem of time, space and time, Christ and time, Church and time, the transfiguration of time and liturgical time – among others. In addressing such topics, the author shows how these are not simply abstract theological issues, but that they indeed affect the entire spiritual orientation of man.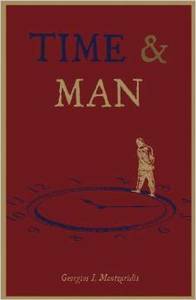 From the Ancient Faith Publishing website:
The Philokalia – a collection of the best writings from Orthodox spiritual masters across many centuries – is a treasure trove of direction for the spiritual life. But it can be overwhelming at first glance. Popular author and podcaster Angela Doll Carlson set herself the mission of reading through The Philokalia in a year and journaling about the thoughts it called up in her. The result is a thoughtful, inspiring daily devotional that introduces new readers to this great spiritual classic and helps us apply the wisdom of the ages to a layperson's life in the modern world.

Note: I'll be blogging about this book periodically throughout the year and contributed a short introduction to one of the sections.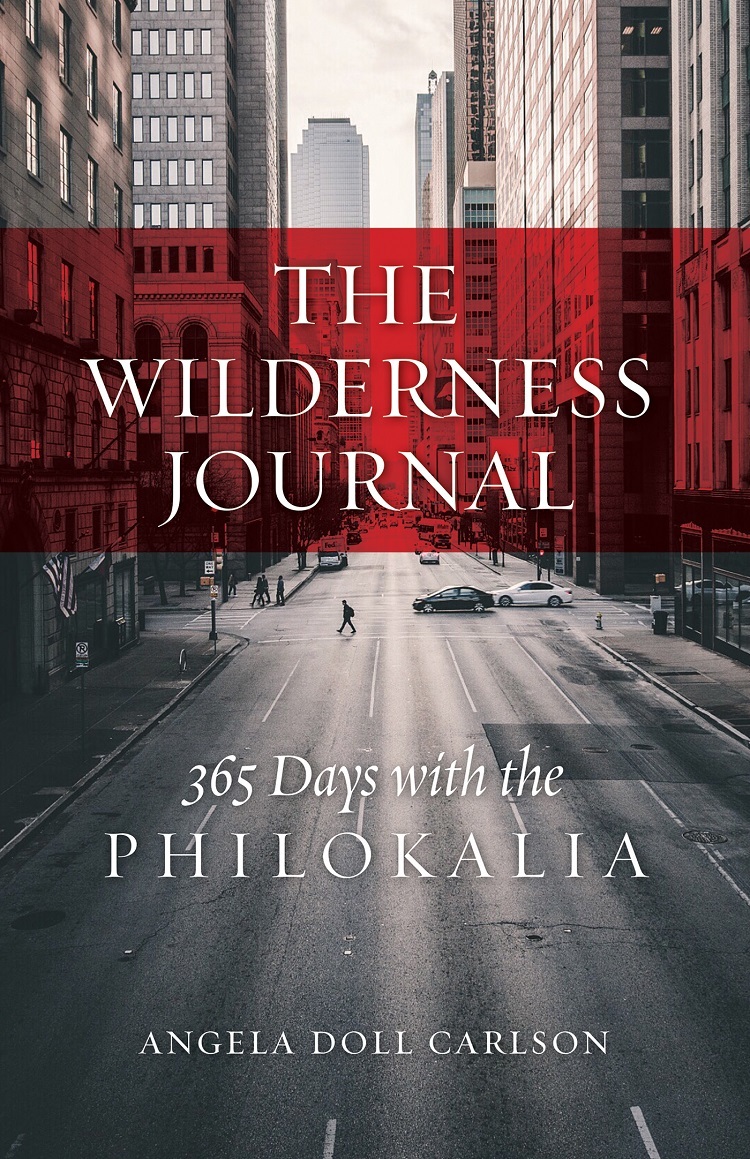 Readers of Time and Despondency know that I love Evagrius, and frequently cited Bunge's first book on him. I'm excited to read this second contribution!
From the SVS website:
Spiritual fatherhood is popular, controversial, and misunderstood. For Evagrius Ponticus (AD 343–99) and the early fathers, nothing can be spiritual without the Holy Spirit, and true spiritual fathers can say, with St Paul: "in Christ Jesus I begot you through the gospel" (1 Cor 4.15). This begets freedom, not dependence. In this relationship we see an image of the freedom given to all who receive "the Spirit of adoption as sons by which we cry out, 'Abba! Father!'" (Rom 8.15).

True spiritual fatherhood is a charism and a ministry of healing and teaching. It is a timeless part of the Church's tradition, which has been maintained in the East. Fr Gabriel Bunge leads readers into the ancient understanding of spiritual fatherhood in the teaching of Evagrius, without losing sight of our contemporary condition.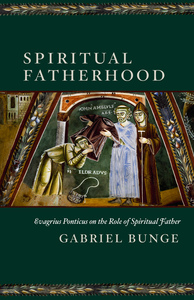 This sounds like a unique and important book, all the more so because the author is a physician who works in palliative care.
From the SVS website:
Touch and the Healing of the World explores one of the most familiar yet profound of human experiences touch. In a series of reflections that focus upon events in the life of Christ (beautifully portrayed in contemporary icons, in full color plates), Dr Daniel Hinshaw contemplates the mystery of the incarnation, focusing on the meaning and importance of touch.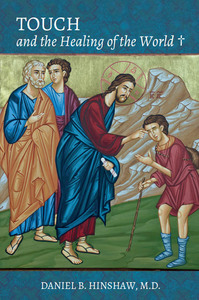 From the SVS website:
Engelhardt invites readers to understand what it means to live in a world after God, where questions of sin and virtue have been replaced with life-and-death-style choices. After God provides a dark prophetic vision. But there is still hope. As Engelhardt argues, "In this culture, children now grow up apart from and defended against a recognition of the God Who lives. They are nurtured in a social fabric that is structured so as to avoid a recognition of, much less an encounter with, God. Nevertheless… a traditional Christianity has endured, even though its morality and bioethics have become ever more strongly counter-cultural. The source of this traditional Christian otherness over against the surrounding post-theistic culture lies in the origins of Christianity itself, in the Christianity of the Apostles and the Fathers, namely, in Orthodox Christianity. Against the tenor of the times, disregarding the animus to set traditional Christianity aside, and despite heretics prominent within its fold, Orthodox Christianity remains a light in a world after God."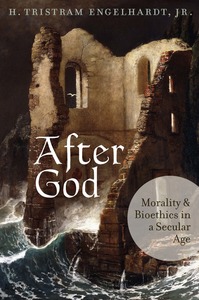 Not Orthodox per se, this sequel to Boulay's well-known anthropological study of a Greek village is a stunning masterpiece and a must-read especially for Greeks of the diaspora. (I've already begun this book but have yet to really sit down and give it due diligence.) It explores the agricultural and Orthodox theological worldview that undergirded village life in the 1960s and '70s.
From the dust jacket cover:
In 1974, Juliet du Blouay published her first work, Portrait of a Greek Mountain Village, now considered a classic text for the anthropology of Modern Greece. This sequel, the fuirt of a lifetime's reflection, […] explore[s] the all-encompassing religious awareness of the same village community, and its rootedness in both Orthodox Christian and pre- or non-Christian ideas and practices. […] From the particularities of life in the village a picture is built in which the Byzantine legacy intertwines with fragments of antiquity, both Greek and Jewish, and with the universal themes, both tragic and hopeful, which confront man as he struggles to make sense of life.