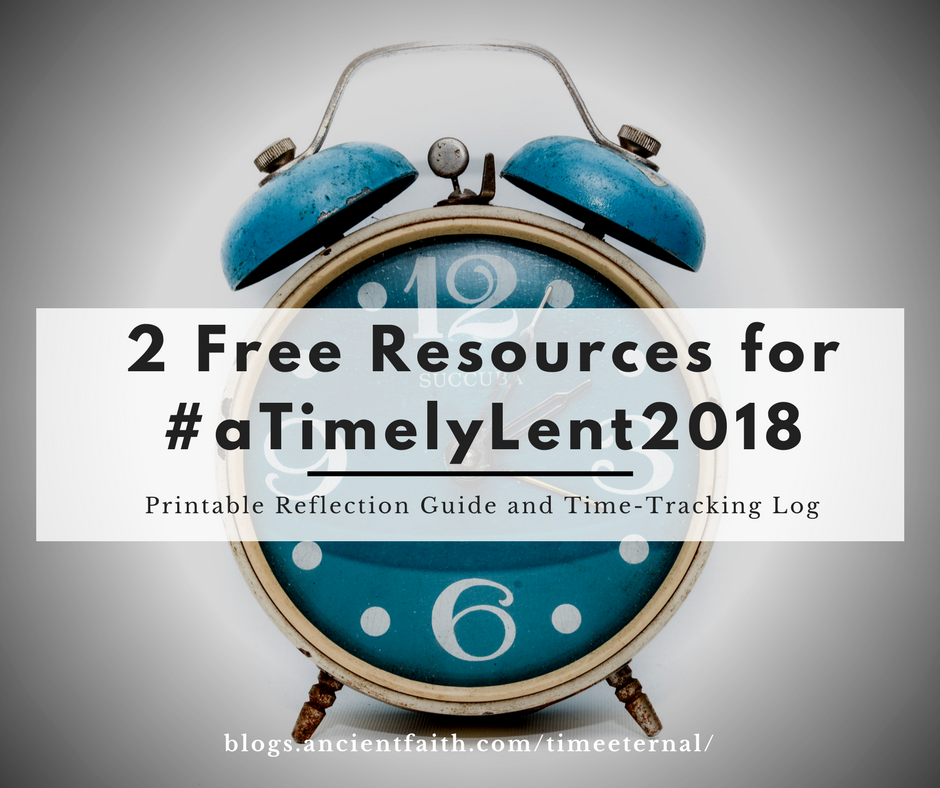 Great Lent is just around the corner! Are you looking for ways to expand your lenten askesis? Or are you dreading the great fast and trying to find a path back to the basics of your life and faith? I have two free resources to help you out, and both of them focus on all the things you've come to expect from me, namely time and eternity 😉
1) A Lenten Discussion and Reflection Guide
The first is a free, downloadable Lenten reading guide to accompany my book, Time and Despondency: Regaining the Present in Faith and Life. If you haven't heard about this book, it's a blend of monastic wisdom, personal reflections and self-help practicality–all of which are aimed at understanding and healing from the spiritual sickness of despondency (akedia), a struggle most of us come face to face with during long fasting seasons. Although both the print and ebook versions of the book have a discussion guide in the back, I've also developed this reading/ reflection/ discussion guide particularly for Lenten reading. It can be used as a guide for book group discussions or thought starters for personal reflection and journaling. As an extra, there is a glossary in the back of this guide to make it suitable for both Orthodox and non-Orthodox observers of Lent.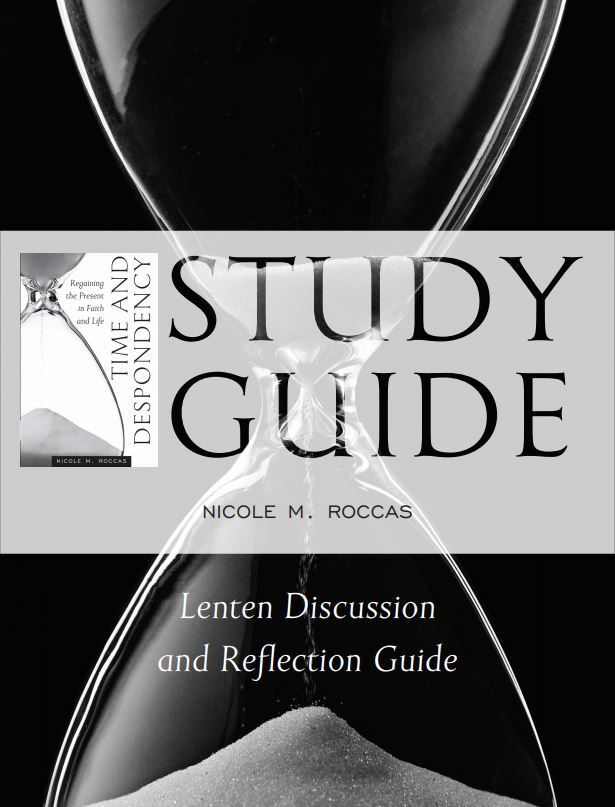 2) A Lenten Time Log
One of the things I like to do periodically during fasting seasons is to do brief time tracking exercises (I've blogged about this practice here and here, and talked with Fr. Robert Holet on the podcast about it here). The basics of this quasi-spiritual discipline are simple: keep track of how you spend your time so that you can a) become more vigilant about the ways you use your time in this life; and b) carve out more time for things that are important to you, like prayer or relationships. It's a good thing to do for a few days at a time or even an entire Lenten season to cultivate a more disciplined and wakeful attitude toward time.
In the past, I've used an app on my smartphone, but the added screentime this requires complicated the simplicity one tries to cultivate during Lent.  So this year, I've decided to try tracking my time on paper. I made a pdf spreadsheet that's broken up into half-hour increments and that fits one week on a single sheet of paper:
Feel free to use this for your own purposes! (If you have eyesight issues and find the small text difficult to read, get in touch and I can try to send you the Word version so you can customize it to your needs.)
3) #aTimelyLent2018
I'd love to see glimpses of how you're "redeeming the time" this Lent, whether it's time tracking, employing some of the strategies in Time and Despondency, or something else! Let's keep in touch with our fellow temporal pilgrims this Lent by using the hashtag #aTimelyLent2018. I'm on Twitter, Facebook (here and here), and (newly!) Instagram. I'll be searching the hashtag often and curating ideas I can share to help others (and myself), so I look forward to seeing what you all come up with!