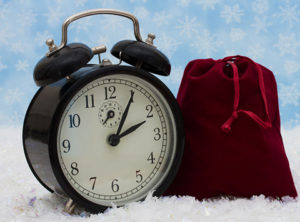 Well, here we are. Advent started yesterday, and now begins the Church's second-biggest countdown of the year.
If you're like me, you are a bit amazed to find that it's that time already. It's a little humorous, given that the Advent fast always comes on exactly the same day every year — no need to look up 'date of Christmas' on the internet like you do with Pascha. How is it that once again, I didn't get my Advent calendar out in time, didn't get all the fasting foods stocked up and the non-fasting foods chucked out?
Well, that's the way it goes, I guess. Maybe that's my own kind of tradition, that I spend the first week (or two?) getting into the swing of things. That doesn't sound like a very honorable practice, but I certainly like calling it a 'tradition,' rather than a 'bad habit.'
Something the same, yet different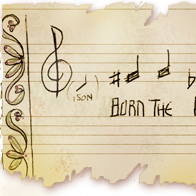 And speaking of traditions, an interesting bit of news on a song I did years ago that has become a bit of a favorite here on This Side of Glory. I got an email about a week ago from a name I didn't know, and the subject line was "Byzantine O Come, All Ye Faithful." I figured that it was someone asking about the Byzantine version of that carol that I did back in 2010 and posted on the blog. People ask me every year if I can send them an mp3 of that (which I can), or the music written out (which I can't — I really just came up with it off the top of my head).
But this turned out to be from the director of the Oak Park Concert Chorale in Illinois. He was asking for permission to include the piece in a Christmas concert they're giving on November 20.

boiiinnng … That was my response. What an amazing place the world is. I do my little ditty just for fun, and six years later, it becomes a serious chorale piece for a concert on the other side of the country. Wow.
So … yeah. There's that. If you happen to live in the area, you can go to the concert this Sunday– link for info/tickets HERE — and hear a group doing that number (or so I assume. I emailed back my permission but haven't heard anything else. Not surprising, really — he's probably a very busy person).
If you don't live in the area, or have no idea what I'm talking about, I'll post my original below. I'm hoping that the director can get back to me with an mp3 of their performance and/or his score for the piece — both of which he kindly offered to provide.
But anyway, it seems like Advent is getting started. Guess I better begin to run to catch up. Blessed Advent fast to all!
---
Byzantine 'O Come, All Ye Faithful'
---