The Nativity Fast is moving by quickly, and many of us are nearly halfway through Welcoming the Christ Child! In past years, I've posted ideas for "jesse trees" on which we can hang our ornaments as we count down to Christmas, journeying through the Old Testament on our way to Christ's birth. Those ideas are still good, but now I have a few more!
I've heard from a few families this year who had new ways to hang those ornaments, and they're both low cost and require little space in the home, so I thought you might be interested, whether for this year or next!
First, take a look at this "tree" on the wall! The godmother of a very creative mom sent me this great photo. By simply arranging some garland in the shape of a tree, they've created a really lovely decoration on which the kids can hang an ornament each day!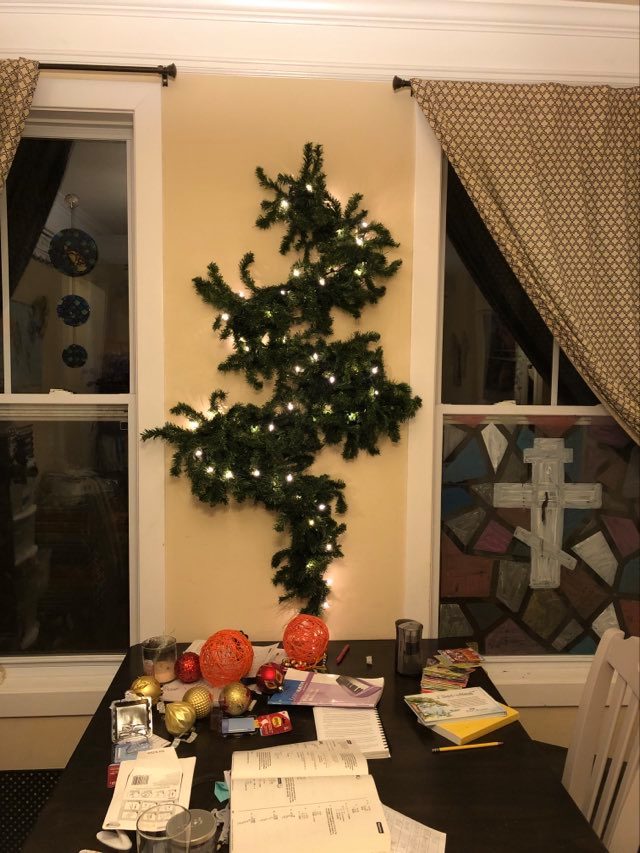 My friend, Paul Fallon, sent this one over: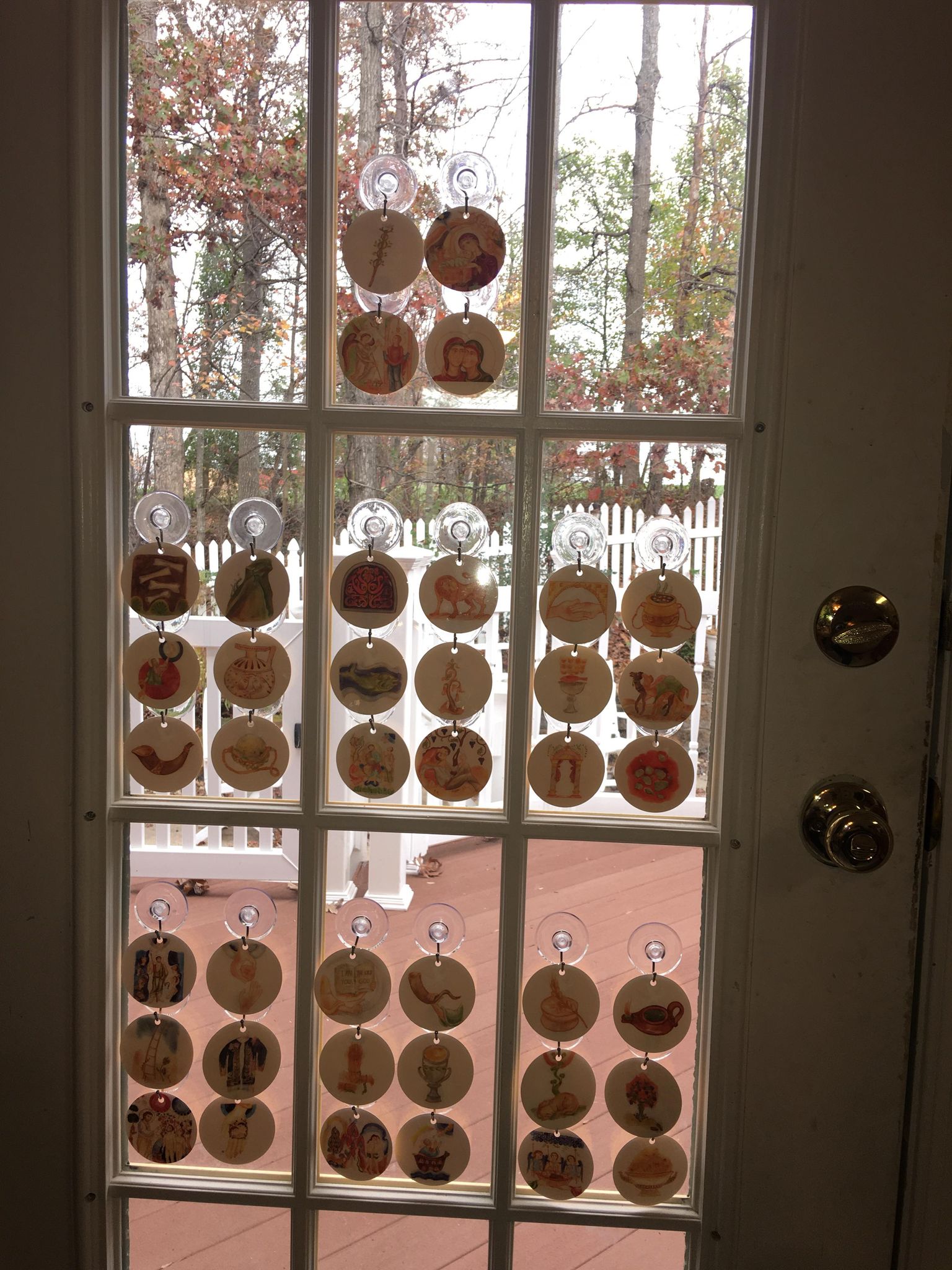 They bought 40 suction cup hooks on Amazon and arranged them on the door! So simple — and so brilliant! This one is easy to set up, and easy to store — perfect!
How are you hanging your ornaments?