Here in Texas, we finally have a cold front, and just past the midpoint of October, Fall is finally arriving. What a much-needed relief from the very hot summer we just experienced… but Fall's late arrival means that I am only now realizing that the Advent Fast begins in just over three weeks (on the New Calendar)!
If you've been following me for a while, you know how I mark this fast. I read Welcoming the Christ Child with my kids, and I pray the Psalter. You're welcome to join me for both!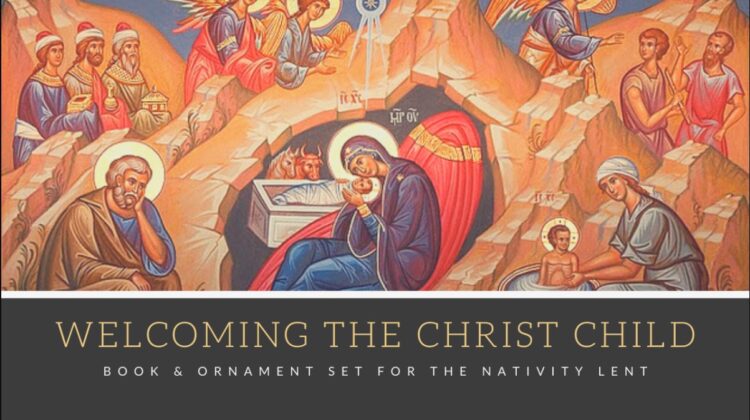 I'll be reading Welcoming the Christ Child with my youngest kids, and hanging a matching a ornament on our Jesse "tree" every day. We'll begin on November 15, the first day of the fast. There's a short Bible Story for every day of the fast, tracing God's promise to send His Son through the Old Testament, until finally He arrives on Nativity. This may be the last year they're young enough to hang each day's ornament (matching the illustration for the day's story), counting down to Christmas. Wow, will I be putting those away until I have grandchildren? How crazy. Time flies by. Either way, I'll be making ornaments for your families in the coming years, even as my own outgrows storybooks and Jesee trees!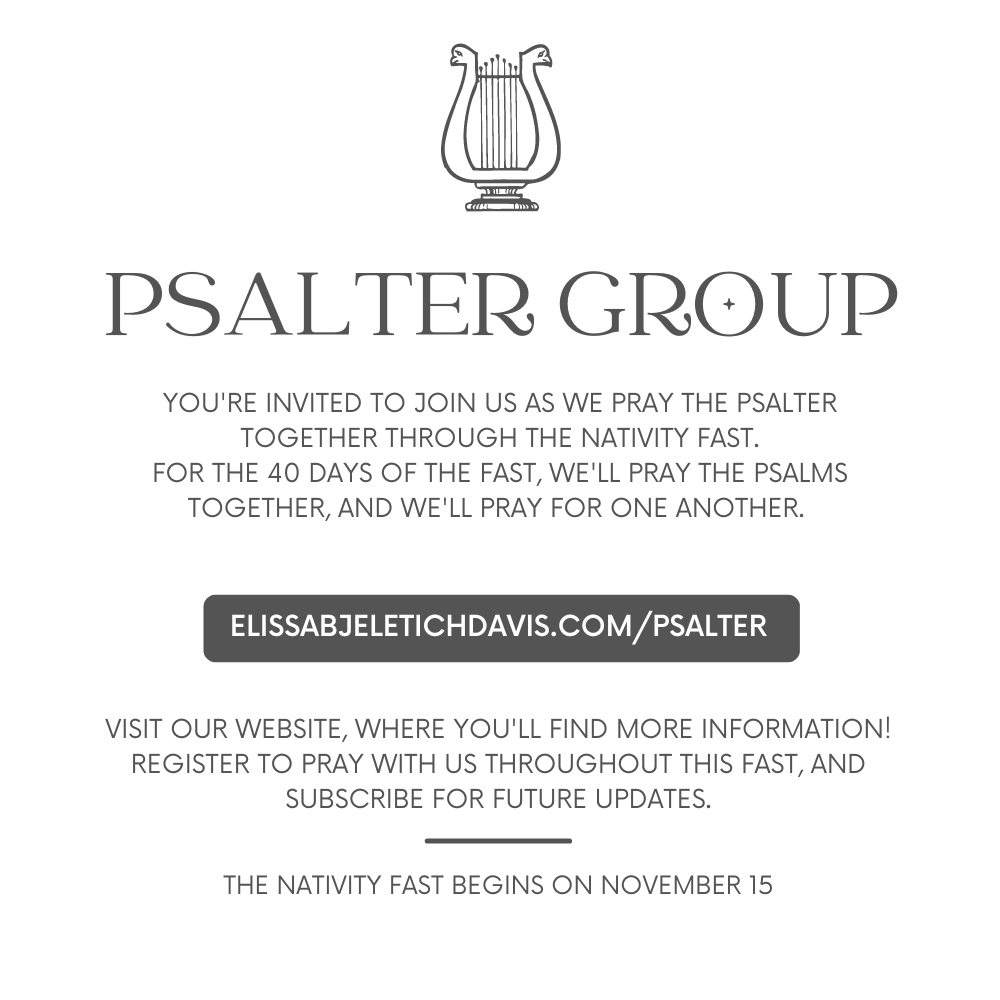 You'll find more information on what "praying the Psalter" is, along with registration so that you can join our group, on my website.  While you're there, check out my new site. I have added new resources, and it's coming along nicely.
As November 15 approaches, I'll be pulling out the Jesse tree board (to hang our ornaments) and dusting off some of my best lenten cookbooks… what are you doing to prepare for the Nativity Fast?