I have been so swallowed up by our exciting work at Tending the Garden of our Hearts: Family Meditations for Great Lent that I haven't been posting much new Raising Saints content, and for that, I apologize!  I do hope that you and your family are enjoying our daily devotionals (and if you haven't heard them yet, check them out!)  Sunday School teachers might take note — the devotionals can be downloaded in PDF format and would make good lesson starters for the classroom as well.
In all the hustle and bustle of this huge Lenten project, I am of course still parenting my daughters and something wonderful caught my eye recently: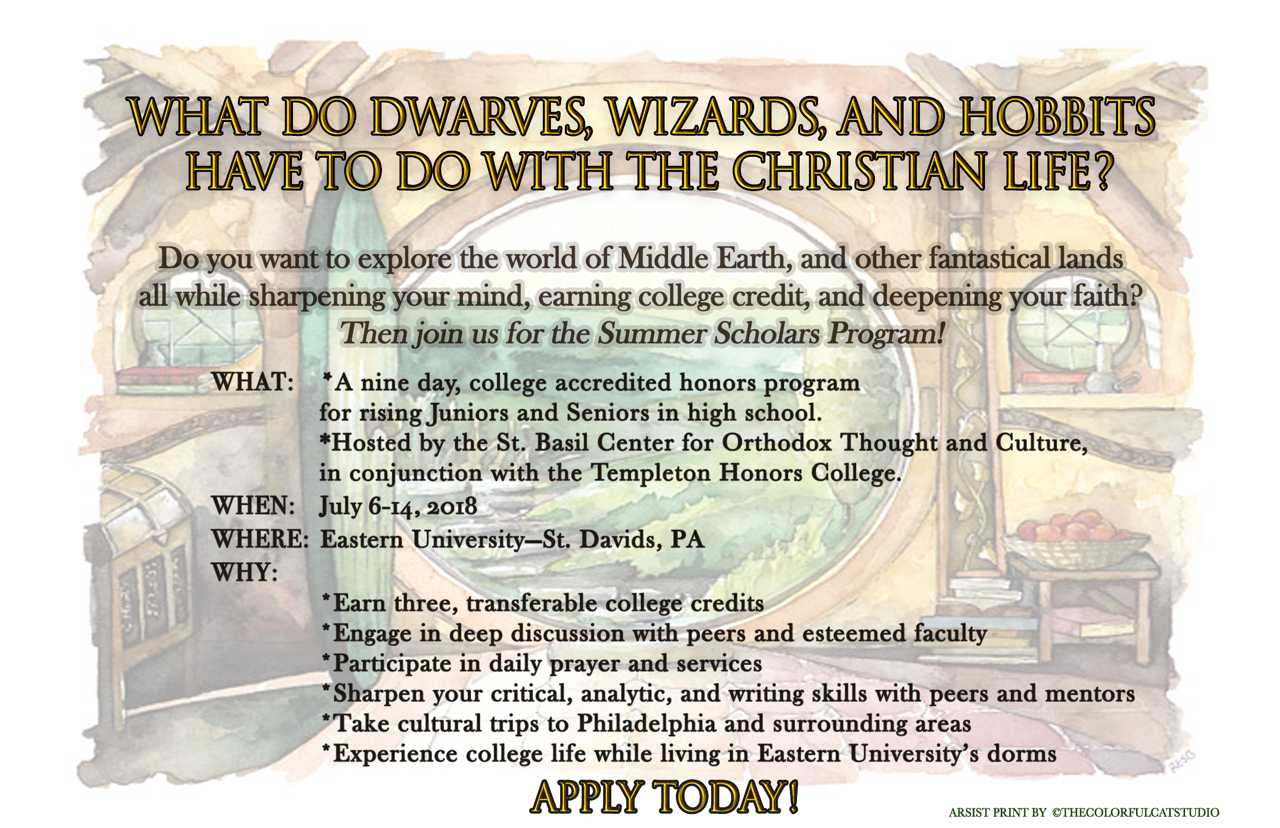 You may have heard that Eastern University now hosts the new Institute for Orthodox Christian Thought & Culture which allows Orthodox students to minor in Orthodox Thought & Culture, and gives them a university home where they can flourish.
Now they are offering a college summer program for Orthodox high school students! This is a great opportunity for rising Juniors and Seniors to experience a taste of college life while meeting other Orthodox teens from around the country and taking a meaningful course together… and it will count as 3 units when they head to college for real.
Last summer we sent one of our daughters to a college summer program for high schoolers, and it was such a valuable experience. She gained some independence and is now very motivated and working hard to attend a great college. I think her summer program experience has really helped her to mature, and will reduce the anxiety that naturally accompanies the beginning of freshman year. God willing, she may be at Eastern's Summer Scholars Program in just a few months!
Apply by February 28th for a $100 tuition discount. Information is available at stbasilcotc.org/spyos/