If you have not yet seen Angela Isaacs' new board book for babies and toddlers, you are missing out. When I saw that she'd written a sweet little book called Goodnight Jesus, I ordered a few for my littlest godchildren.
Frankly, I was blown away.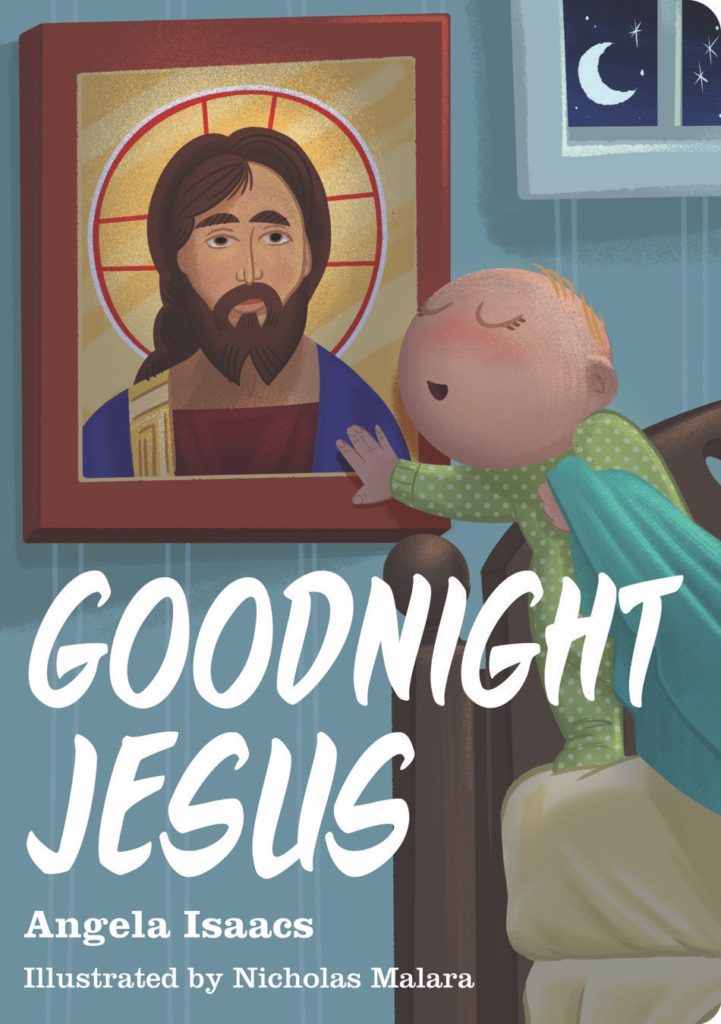 Nicholas Malara's illustrations may be the sweetest things I've ever seen. The images are clearly based on Orthodox icons, but are made sweeter so that they touch the youngest hearts — and in doing so, they predispose a child to see God's love in the iconography they'll encounter throughout their lives.
Angela Isaacs keeps the wording simple and pure, with a lovely rhythm that is exactly right for a bedtime book. As baby heads off to sleep, we kiss the saints found in icons, characters from beloved Bible stories, items commonly found in the church, and sweet family members with open arms. As your children head off to sleep, you'll be reminding them of all the ways in which they are beloved members of the Kingdom.
I can't help but think that book like this will open a child's heart to love — God's love, the love of the Saints and the love of the family. Truly, it's a wonderful book, and a really beautiful first step in a child's religious education.
If you have any babies or toddlers for whom you'd like to find a sweet Christmas gift, this book would be an excellent choice.
Note: this review was not solicited; I am simply so moved by this book which I purchased at full price, that I wanted you to know about it.